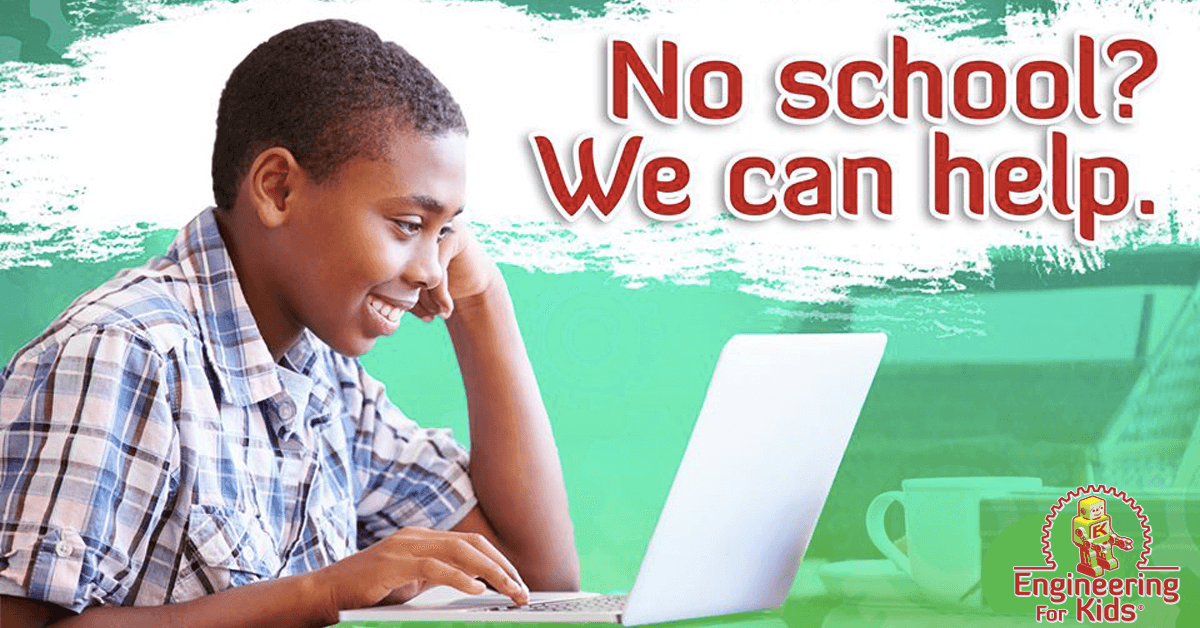 When you have kids, you don't just become a parent: you become a chef, chauffeur, and maid. But what you probably didn't expect to become was a full-time accredited teacher as well!
With schools across the country closed, that's exactly the position that many parents have found themselves in. And while schools may provide packets of assignments for young learners or host virtual classes, in many cases, parents are left needing to fill in the gaps.
If this sounds all too familiar, you're in luck! We've rounded up some resources to not only keep your kids occupied, but to also have fun and learn in the process.
Part One: Take advantage of online resources.
From apps that help users learn a new language to online live-streams that can help your child release some pent up energy, there are plenty of resources at your fingertips to get the job done.
Learn a new language.
Did you know, young children (up to age 8) can learn another language faster than adults can? Knowing foreign languages is a wonderful skill to have at any age. Aside from being able to communicate with people, acquiring a second language can help boost brain power, improve memory function, and even improve performance in other academic areas. In fact, studies show that students who studied a foreign language consistently actually scored higher in standardized exams in math, reading, and vocabulary.
While there are plenty of apps and tools available (and we do encourage you to do your own research for what's best for you), we'll highlight three commonly used ones, below:
Babbel: Babbel provides bite-sized lessons, 10-15 minutes in length, perfect for helping your child (or even yourself!) learn at their own pace. With 14 languages to choose from, you can opt for a monthly subscription or annual fee for the language of your choosing. Or, take advantage of their April 2020 special — all 14 languages for 50% off.
Duolingo: Another fun way to learn a language is with Duolingo — offering bite-sized lessons that feel more like games, rather than a traditional lesson. All of which can be used for free!
Rosetta Stone: In light of what's currently happening in the world, Rosetta Stone has decided to offer parents and guardians of K-12 students, who are affected by school closings due to COVID-19 or are homeschooled, a 3-month, no-cost student subscription. More details can be found online, be sure to read the fine print!
Watch educational documentaries.
Sure, you may have access to Netflix, Disney+, Hulu, or another streaming service; and while they all may have some educational focused content, we do love what the creators of CuriosityStream can offer. Meet the world's first on-demand streaming service for award-winning educational and inspirational documentaries. For only $2.99 per month (or $11.99 per year) you'll have access to kid-focused content, as well as other programs about science, technology, nature, and more.
Listen to stories.
Studies have shown that reading aloud to kids has many cognitive benefits, including activating areas of the brain that support story comprehension and mental imagery. Not to mention, it can inspire a lifelong love of reading! Perhaps you already have a nighttime reading routine down pat, but if you don't, here are some resources to check out:
Storytime from Space: If your child loves reading and astronauts, look no further! Storytime from Space features real astronauts, in space, reading children's books — recordings are uploaded on both their website and YouTube channel and are free to view.
Storyline Online: Storyline Online is the SAG-AFTRA Foundation's award-winning children's literacy website, which features your favorite actors reading children's books alongside illustrations; find plenty of options for children grades K-4.
Related: STEM Books to Add to Your Home Library
Get moving!
No matter the age, some level of activity is important for overall health and wellness. If your kids need to release some energy and improve their focus on schoolwork, the below exercises may help:
Cosmic Kids Yoga: The Cosmic Kids Yoga YouTube channel has over 700,000 subscribers and for good reason: they make yoga and mindfulness fun. With videos available for toddlers and elementary school-aged children as well, these short videos can help distracted students get centered for the day.
Zumba Kids: For kids who love to dance (and also have a lot of energy), stream some Zumba Kids-focused videos! GoNoodle has around 20 videos to choose from, otherwise consider looking into your local fitness or dance studios — many of which are doing Zoom or Facebook live streams for free.
Head Outside: After being inside all day, why not head out for some fresh air! Let your kids run around in your backyard to blow off some steam or take a walk around the neighborhood as a family. Bonus: being outside is an easy way to also incorporate some STEM learning! Grab a blanket and watch the clouds together — what shapes do you see? Can you identify the various clouds in the sky? Or head out on a hike and have your kids journal about different plants or insects they find!
Part Two: Explore EFK at home.
Just because students are home doesn't mean we want to stop inspiring the next generation of engineers! Below, find a number of ways you can enjoy EFK from the comfort of your own home, from DIY experiments to taking a virtual class with us:
Make a water xylophone.
Create some fun tunes with this DIY Water Xylophone!
What you'll need:
Water
5-8 glass cups
A spoon (wooden or metal works)
Instructions:
To begin, have your kids line up glass cups along a table. Next, fill the first glass completely with. Each glass after the first one, fill up with a little less water until your last glass is left empty — note: each glass should have a different amount of water.
Bonus: add a little food coloring to each glass of water to make your instrument fun colors!
Using your wooden (or metal) spoon, gently tap the side of each glass and notice the different sound each one makes. Challenge your kids to play their favorite nursery rhyme or even a current top hit song!
What's the science here?
The water inside the glass vibrates when the side of the glass is tapped with a spoon. The pitch of the sound depends on the speed of those vibrations. Since the glass with the most water slows down the vibrations the most, it produces a lower pitched sound and the glass with the least amount of water produces a higher pitched sound.
Do some screen-free coding.
If your kids are looking at a screen majority of the day, take a break with some screen-free coding! Sounds crazy, right? It's not! You can teach the basic principles of computer coding with just a deck of cards and some shapes cut out of paper. Here's how:
What you'll need:
A classic deck of cards
Various shapes cut out of paper
A toy car or figurine (a toy car works well because it will be easy for kids to understand which direction they're facing when you give your coding instructions later)
Flat surface area to spread out
Instructions:
This is a two person game: one person will be the programmer and the other will be the one to move the "robot" along the grid.
Start by creating a grid with a deck of cards. Then take your shape cut-outs and place them on various cards on the grid. You're basically creating a "maze" using the shapes — the more shapes you use, the more difficult it will be for kids to code!
Using a toy car as your "robot", bring it to the starting position. Now, the programmer can start to give coding instructions — example: move forward two cards, turn, move backwards one card, etc. Your instructions will all depend on how your grid is laid out.
Bonus: Make things a little more difficult for the older kids and instead of reading out instructions one by one, have them write the ENTIRE code in advance. If there's a mistake, the child will have to debug their code and fix it for the next time!
Make a leak-proof bag.
Have you ever seen a leak proof bag? Teach your kids about polymers, long flexible chains of molecules, in this experiment!
What you'll need:
A few sharpened pencils or colored pencils
A plastic ziplock bag
Water
Instructions:
First make sure all your pencils are sharpened, then have your kids fill the ziplock bag halfway with water and seal it closed. Holding a pencil in one hand and the top of the bag in the other, push the pencils through each side of the bag of water one by one. Be careful not to push the pencils completely through the holes or else you may have some water to clean up!
What's the science here?
The plastic bag is a polymer – a long flexible chain of molecules. When you poke the sharp pencil into the plastic bag, the molecule chains "hug" the pencil, creating a seal around it that won't allow the water to leak. Try pulling out the pencils (outside or over a sink) and see what happens!
Related Blog: Easy Science Experiments to Do at Home With Kids
Take an EFK virtual class.
While we can't wait to get back to our in-person camps and classes, did you know many of our locations are offering virtual programs for the time being? So if you're a parent who is juggling working remotely, educating, and entertaining your kids, you don't have to do it alone. We can help keep students learning and engaged in STEM activities over a safe and secure video conferencing technology.
This is especially exciting for those who may live a bit too far from their local EFK as now there's zero commute time! By choosing an Engineering For Kids virtual program, you can be confident that your child is learning from the best. All lessons align with National and State Standards, are Cognia Certified, and STEM.org Accredited.
Be sure to contact your local EFK to learn more about what programs are available and follow us on Facebook for more at-home STEM activities you can do with your family.
Find Your Locations
Find Your Local Engineering For Kids