About Us
Welcome to Engineering for Kids, where we ignite young minds and fuel their passion for engineering! We are a leading franchise dedicated to providing hands-on learning experiences that inspire the next generation of engineers, innovators, and problem solvers.

At Engineering For Kids, we serve as a global hub for young learners, recognizing the ever-evolving world's increasing demand for STEM (Science, Technology, Engineering, and Mathematics) skills. Our mission is to address this demand head-on by introducing children to the captivating world of engineering from an early age. By engaging and nurturing their curiosity, we empower children to develop essential skills that will set them on a path to success in the 21st-century workforce.

We firmly believe that every child has the potential to be an engineer. Through our innovative programs, we strive to make learning fun and interactive, inspiring children to explore the limitless possibilities of engineering in a sage and nurturing environment. Our diverse array of courses, camps, workshops, and curriculum caters to a wide range of interests and learning styles. Whether it's building and programming robots, designing structures, or exploring aerospace engineering principles, our programs are tailored to each child's unique interests and abilities. Join us on a journey where learning becomes an adventure and every child is empowered to unlock their engineering potential.

What distinguishes Engineering For Kids is our unwavering commitment to educational excellence. How do we achieve this? Our dedicated franchisees are passionate about delivering top-tier instruction, supported by our experienced team consistently enhancing our curriculum. We stay at the forefront of educational trends and technological advancements, ensuring our programs align with both national and international standards. This not only imparts engineering skills but also cultivates critical thinking, problem-solving, teamwork, and communication skills in children.
Discover a vibrant community where children connect with like-minded friends who share their passions! Call 877-335-7836 to learn more about our programs and the values we cherish.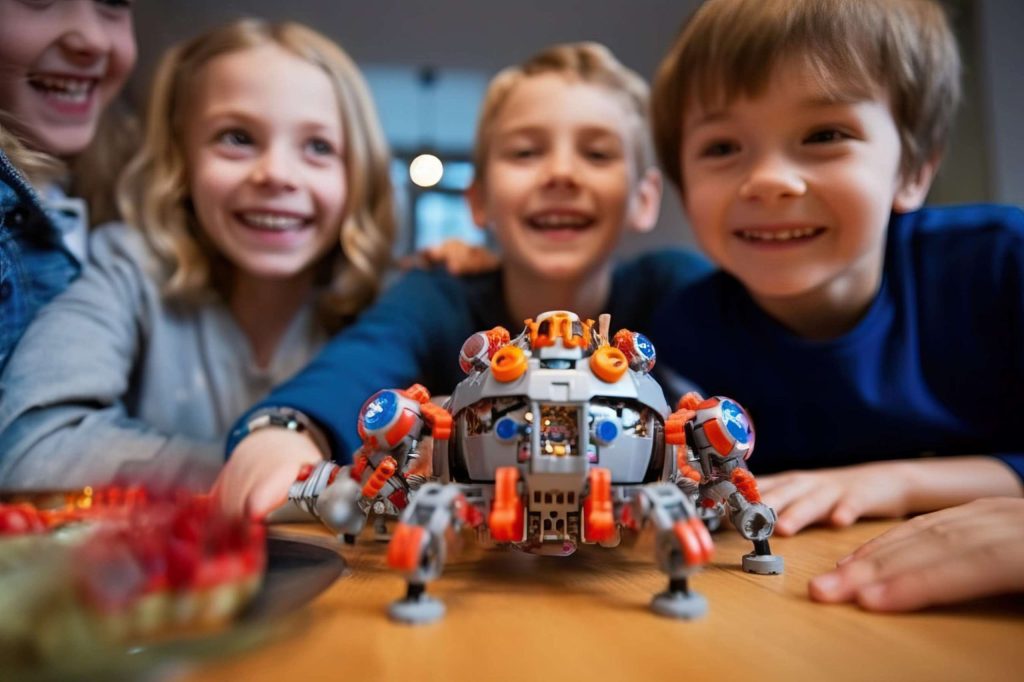 🚀 Experience the Difference Our Programs Can Make! 🌟
Discover the joy of learning with purpose, curiosity, and creativity at the heart of every program. Join us on a journey to unlock your child's potential with captivating science, technology, engineering, and math (STEM) adventures!
Our programs are developed by experienced educators and cover a wide range of Engineering disciplines.
🚀 Unleash Brilliance: Explore the STEM-tastic World of EFK's Curriculum! 📚
Buckle up for an epic adventure at Engineering For Kids, where our curriculum is the ultimate guide for curious minds diving into the thrilling world of science, technology, engineering, and mathematics (STEM). Our mission? To spark critical thinking, light the fire of curiosity, and gear up young learners for success.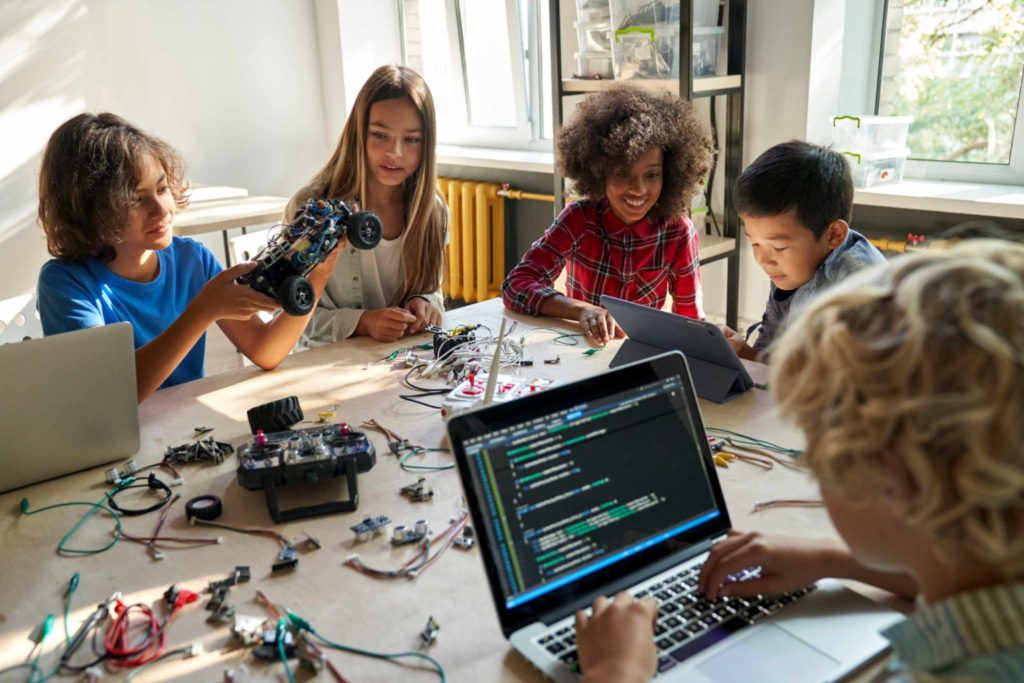 With a proven track record and a network of dedicated professionals, Engineering for Kids offers a unique and comprehensive curriculum designed to foster a love for engineering in children aged 4 to 14. Through our innovative programs, we strive to make learning fun and interactive, inspiring children to explore the limitless possibilities of engineering in a safe and nurturing environment.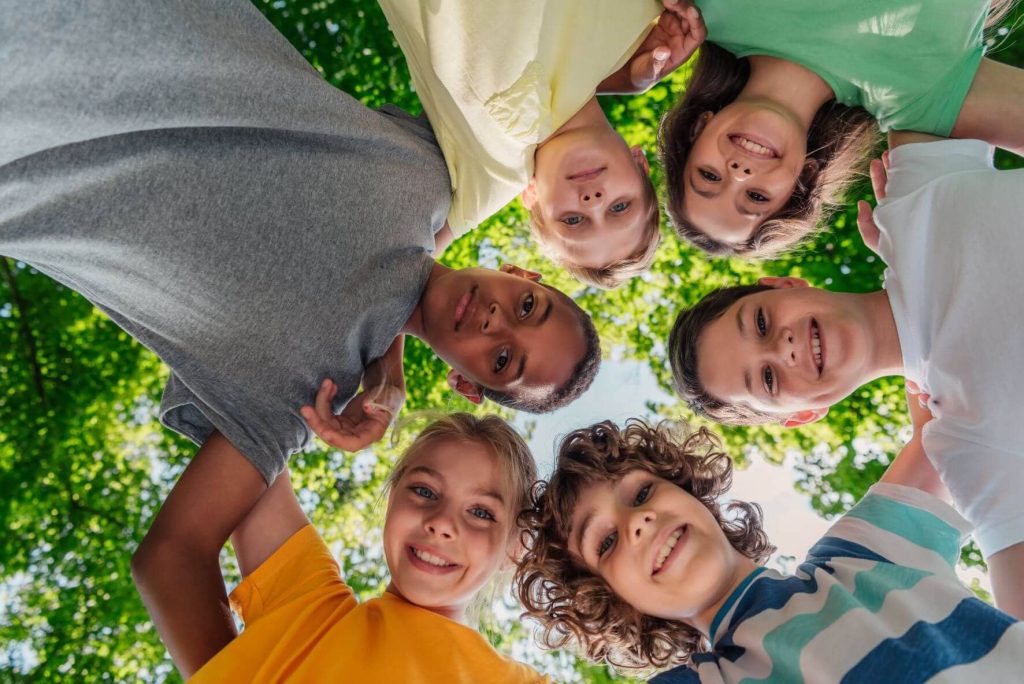 Child Education Franchise Opportunity 
If you're looking for an opportunity to take your future into your own hands while also helping to mould the futures of children in your community, you've come to the right place. We are Engineering For Kids, a child education franchise that offers after-school classes, camps, and workshops for children in Pre-K through 8th grade. Our unique programs make learning about science, technology, engineering, and math fun and exciting while equipping youth with the knowledge they'll need to thrive in a global market.
When you join the Engineering for Kids family as a franchisee, you become part of a supportive and dynamic community of like-minded individuals who share a passion for inspiring young minds. With our comprehensive training, ongoing support, and proven business model, we empower our franchisees to make a positive impact on their local communities while building a successful business.
At Engineering for Kids, we envision a future where every child has the opportunity to unlock their full potential and contribute to a better world through engineering. Join us on this exciting journey as we shape young minds, inspire innovation, and engineer the future, one child at a time.
Interested in being your own boss and providing kids with the opportunity to learn in a fun way? Call 877-335-7836 to inquire about our franchise opportunities!
Together, let's build a brighter tomorrow through the power of engineering!
Find Your Locations
Find Your Local Engineering For Kids
Testimonials
Out of This World Reviews
Kyleigh T.
Engineering For Kids classes are so fun and you get to learn new things about engineering each day.
Sang K.
It's like a playground for their mind!
Jo P.
It's fun and educational, it provides opportunities to kids and teaches them about life.

Have Questions?
Contact Engineering For Kids