Professional and STEM.org Accredited Activities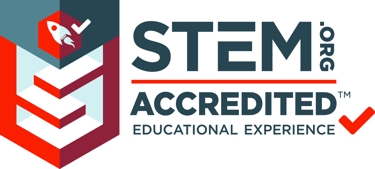 Engineering Classes for Kids
Not all students like school, but students can learn to like school if the curriculum adds fun activities for them to do while they learn valuable skills. At Engineering for Kids, we provide professional and safe after-school activities for kids, so they can continue to learn while also having fun. Examples of our programs include:
Classes
Camps
Competitions
Events
Field Trips
And more
We even have clubs for special interests like robotics and 3-D printing. We believe that kids can learn the science, technology, engineering, and mathematics (STEM) curriculum while having fun. Whether you're a parent or a principal, you can schedule us for children ages 4-14. And, now, you can see proof of our successful programs before calling, thanks to our STEM.org Accreditation!
What Is STEM.org?
The STEM.org Educational Research (SER) is the longest running STEM research organization, and one of their services include STEM-credentialing. This means that they work with, and thoroughly examine, a school's curriculum, teachers, and programs.
They've worked with public, private, and charter schools since 2001, and becoming STEM-accredited by SER means the school's curriculum was vetted for efficiency and quality. Some of the qualifications to be accredited include:
Access to "21st century skills" such as media proficiency and cross-cultural awareness
Original classes and lessons revolving around STEM
Adequate technology incorporated into classes
Hands-on activities
These are just a few examples of the requirements that go into STEM.org's algorithm for accreditation. If a school or program scores high enough, they can become accredited. This accreditation is a great accomplishment, and one that schools and academic programs strive for.
Value Propositions
The Next Level in STEM Learning
How it works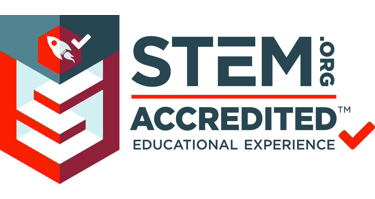 STEM.org Accreditation
Engineering For Kids has been accredited by STEM.org, which demonstrates our commitment towards delivering top notch curriculum for kids, ages 4 to 14.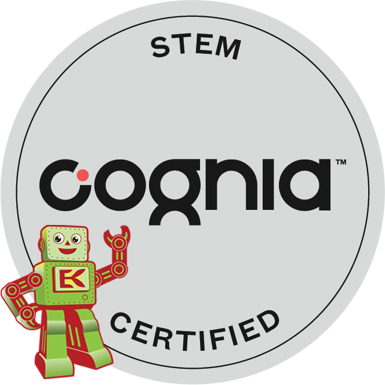 Cognia Certified
Trusted from coast-to-coast, Cognia certification is reserved only for those who are providing truly next-level programs that encourage and enable children to learn, engage, and grow.
What Does STEM.org Accreditation Mean?
By becoming STEM.org accredited, Engineering for Kids gains a level of credibility by being recognized by a reputable organization. Our programs passed their requirements, so those considering our programs can now rest easy knowing their child is receiving high-quality experiences.
The main aspect that makes our programs be of high quality is how our educators always add a unique spin that turns the trip into a lesson for a valuable skill. Additionally, now that our programs are STEM.org accredited, our programs were recognized as teaching valuable skills with appropriate access to technology and social interactions. That way, we can teach kids the important lessons they need to know without being just another school. After all, we're not just another school—our lessons center around after-school activities or for those home schooled. In other words, are lessons are more fun!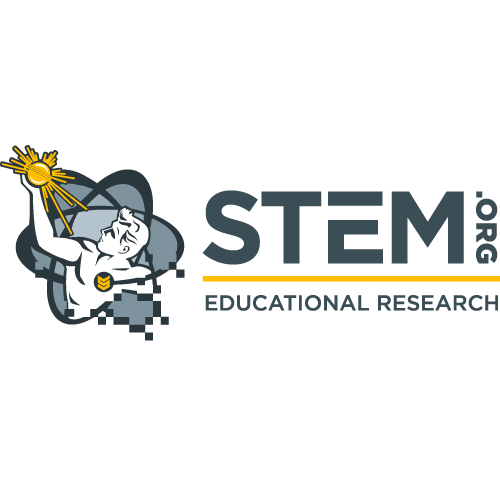 We're always trying to integrate new, fun ways to teach kids the STEM curriculum—from our STEMPlay program that incorporates games and sports into computer technology skills to our birthday party activities like building catapults for mechanical engineering. Find out how our successful programs led to our STEM.org accreditation by perusing our site, or experience the fun for yourself by scheduling an appointment to try our services.
If you're interested in our engineering classes for kids, click here to find your local Engineering for Kids!
Find Your Locations
Find Your Local Engineering For Kids
Testimonials
Out of This World Reviews
Melissa F.
I was amazed by the brilliance.
Sang K.
It's like a playground for their mind!
Kyleigh T.
Engineering For Kids classes are so fun and you get to learn new things about engineering each day.

Have Questions?
Contact Engineering For Kids