Esports Camps & After-School Programs
Our Engineering For Kids esports camps and after-school programs are designed so that students of any and every skill level will have fun, compete against each other, and also learn the educational and STEM aspects behind gaming. In all of our esports programs, students will learn and practice:
Problem Solving & Teamwork
Scientific Methods
Data & Evidence Collection
Proficiency with Technology
Equal Opportunities & Inclusion
Cybersafety and online gaming
Esports careers
Ages: Apprentice and Master Level (3rd-8th Grade)
Skill Level: All Skill Levels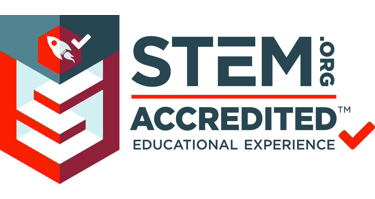 STEM.org Accreditation
Engineering For Kids has been accredited by STEM.org, which demonstrates our commitment towards delivering top notch curriculum for kids, ages 4 to 14.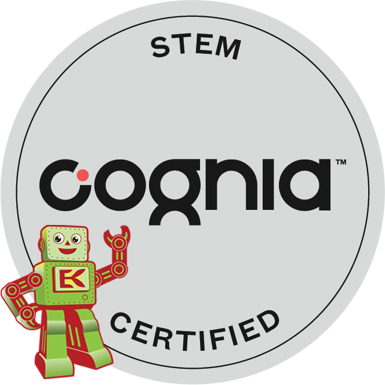 Cognia Certified
Trusted from coast-to-coast, Cognia certification is reserved only for those who are providing truly next-level programs that encourage and enable children to learn, engage, and grow.
What is Esports?
Esports is competitive video gaming organized into amateur and professional seasons of play and various types of tournaments. The term esports doesn't refer to any game in particular, but rather the sport of competitive video games. Many different competitive video games can be considered an esport game.
Esports is on the fast track to being the biggest sport on the planet with viewership surpassing some professional sports. In 2018, the second most watched sporting event in America after the Super Bowl was an esports final and three of the top ten most watched sporting events in 2018 were esports events.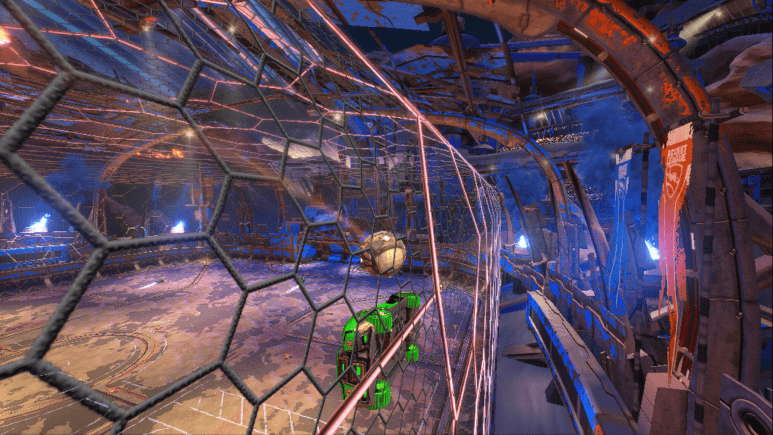 Why Esports?
Currently, 91% of children between the ages of 2 and 17 play video games in some form or another and the industry is only growing. Esports is exciting, but can also teach students lifelong skills that will help them grow throughout their professional and personal lives.
Colleges and universities have taken notice of the benefits of esports and have taken steps to offer competitive gaming scholarships in esports as a way to grow interest in STEM. The University of Kentucky has even built their own esports facility right on campus equipped with state of the art gaming PCs and gear.
Esports is an exciting and fun way to introduce students to concepts STEM such as software engineering, technology and network engineering, and even the engineering design process.
Rocket League: Featured Season Game
Engineering For Kids esports camps and after-school programs revolve around the popular game, Rocket League. Rocket League is a high-powered hybrid of arcade-style soccer and vehicular mayhem with easy-to-understand controls and fluid, physics-driven competition.
Players work with their team to advance the ball down the field, and score goals in their opponents' net. Rocket League is a technical game which involves both high-level dexterity and fast-paced gameplay.
Why Rocket League?
The game itself requires a tremendous amount of critical thinking, communication, collaboration, and creativity from players to achieve and sustain success. Students will gain an understanding of physics and aerodynamics as they play, and can utilize the engineering design process to understand their stats and determine the best way to improve. The game is challenging yet entertaining, can be played in teams, and it's age appropriate with no violence.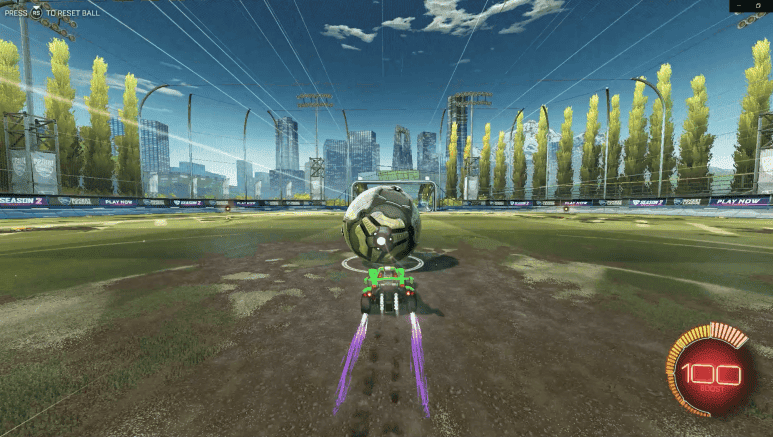 How Does Esports Relate to Engineering and STEM?
Many people don't understand the infrastructure that is behind esports events and tournaments and they're skeptical to consider video gaming as educational. As more programs become available, there's a growing support for esports and how classes and camps in esports can become an additional component to a well rounded STEM education.
Founder of STEM.org, Andrew Raupp explains, "The surface connection between video gaming and STEM subjects is easy to see, but just putting technology to use doesn't necessarily lead to learning. If it did, America's students would be STEM wizards by now. For esports to provide real support for STEM, club leaders and educators must be thoughtful about how they organize their programs."
We've done just that. Read More.
To learn more about our esports camps and after-school programs, don't hesitate to contact us!
Find Your Locations
Find Your Local Engineering For Kids
Testimonials
Out of This World Reviews
Sang K.
It's like a playground for their mind!
Kyleigh T.
Engineering For Kids classes are so fun and you get to learn new things about engineering each day.
Melissa F.
I was amazed by the brilliance.

Have Questions?
Contact Engineering For Kids