Educational & Fun Robotics Programs
With a growing economy that has a higher demand for STEM fields, it's important that the next generation learns how they can make a difference in their world. That's why Engineering For Kids offers a variety of classes and workshops that kids of all ages can enjoy. Robotics camps and classes give students the opportunity to dive deep into the world of robotics and explore how computer programming and robot design can solve problems big and small!
Find Your Local EFK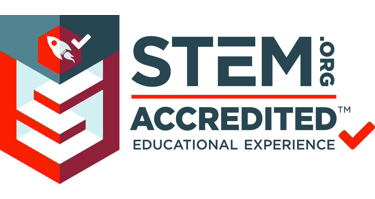 STEM.org Accreditation
Engineering For Kids has been accredited by STEM.org, which demonstrates our commitment towards delivering top notch curriculum for kids, ages 4 to 14.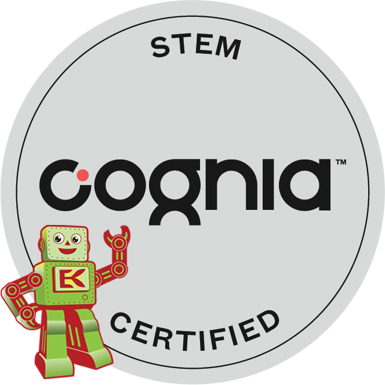 Cognia Certified
Trusted from coast-to-coast, Cognia certification is reserved only for those who are providing truly next-level programs that encourage and enable children to learn, engage, and grow.
The Benefits of Robotics
Not only do our robotics programs help to establish science, technology, engineering, and math concepts, they also work to build on students' team-building skills as they work to complete fun challenges. These collaborative skills are essential for student success, no matter what subject they choose to pursue in the future.
Many other advantages include:
Improved creative thinking skills
Improved social skills
Improved problem-solving skills
Improved computer programming skills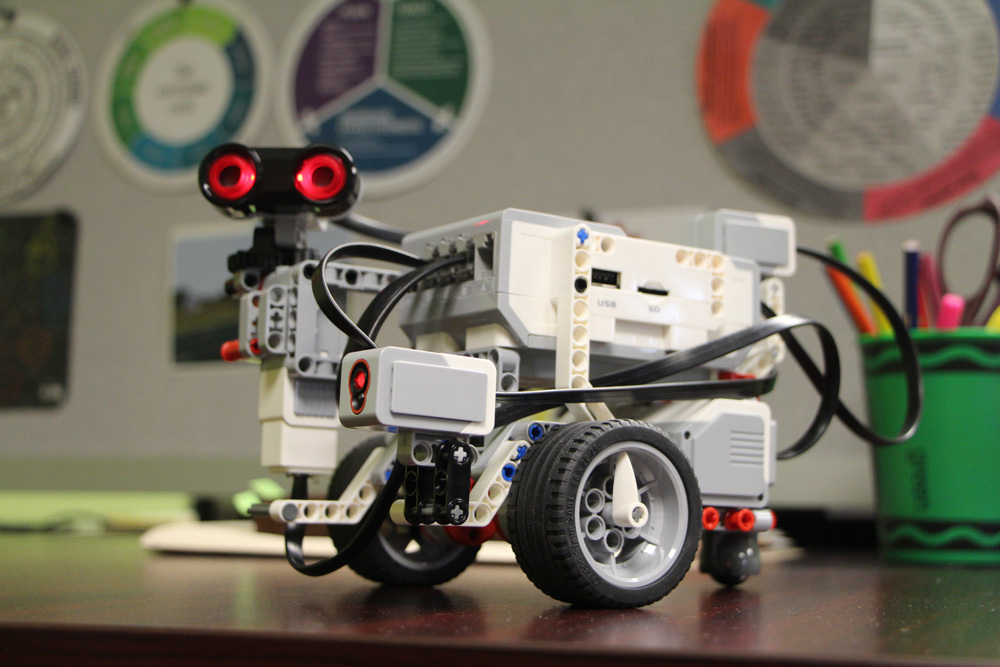 Junior Robotics Engineering
Whether you have a son who's in preschool or a daughter that's going on six years old, Engineering For Kids offer robotics classes that children as young as pre-kindergartners can enjoy. Our junior robotics engineering classes use educational kits like LEGO® WeDo™ Robots to create a perfect mixture of fun and imagination that can help expand your young child's creative mind. We introduce students to robot design and computer programming using basic machine principles to create robots capable of performing simple tasks.
Apprentice & Masters Robotics Engineering
Engineering For Kids is proud to offer a wide range of unique, educational, and stimulating robotics programs for young engineers ranging from 3rd grade to 8th grade. Putting the Engineering Design Process to work, students work in teams to plan, build, test, and modify their own robotic creations! We use LEGO® EV3 or NXT, VEX IQ, and other educational kits that mirror programming language used by engineers and scientists to help creative minds put mathematical concepts to the test as they develop a better knowledge of robotics, computer programming, and teamwork.
Find Your Locations
Find Your Local Engineering For Kids
Testimonials
Out of This World Reviews
Sang K.
It's like a playground for their mind!
Melissa F.
I was amazed by the brilliance.
Jo P.
It's fun and educational, it provides opportunities to kids and teaches them about life.

Have Questions?
Contact Engineering For Kids