A Space-Themed STEM Program
Mission to Mars
Blast off into science with some out-of-this-world fun! As part of our space-themed STEM programs, Engineering for Kids is launching one of our most popular programs: Mission to Mars!
In this space-themed program, kids experience real-world STEM applications and learn teamwork skills as they explore the Red Planet.
The study of Mars in the classroom is a great way to spark students' imagination and inspire them to become future engineers, astronauts, and scientists. Space-themed STEM programs offer the perfect opportunity to expand young minds, encourage learning, and allow them to explore STEM in a fun and safe environment.
Fascinating new discoveries about Mars are happening right now, and there's no better time to encourage innovation, creativity, and collaboration. Join us as we use the latest technology to explore our galaxy, discover new facts about other planets, and see the exciting possibilities that lie ahead.
Find Your Local EFK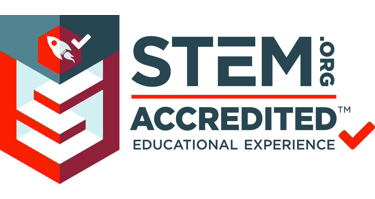 STEM.org Accreditation
Engineering For Kids has been accredited by STEM.org, which demonstrates our commitment towards delivering top notch curriculum for kids, ages 4 to 14.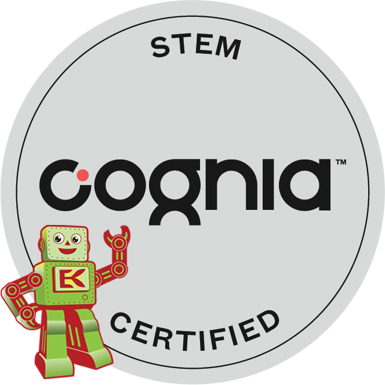 Cognia Certified
Trusted from coast-to-coast, Cognia certification is reserved only for those who are providing truly next-level programs that encourage and enable children to learn, engage, and grow.
Too Cool for School? No way! Why Educators Should Care About Extracurricular STEM Programs
Extracurricular STEM Programs bring perspective and real-world application to studies. They help students to extend and deepen the academic knowledge gained throughout the year. Students also have the potential to get ahead in school by continuing their studies. If students are having fun while learning, they are more likely to remember key STEM concepts and bring this knowledge back to school next year. Support your students this year with this fun and educational Mission to Mars!
Our five unique programs cover different areas of study to captivate all explorers: Mechanical Engineering, Aerospace Engineering, Multidisciplinary Engineering, Minecraft Technology, and Robotics. Campers can choose from one of the independent programs, or embark on a full Mission to Mars with all five programs!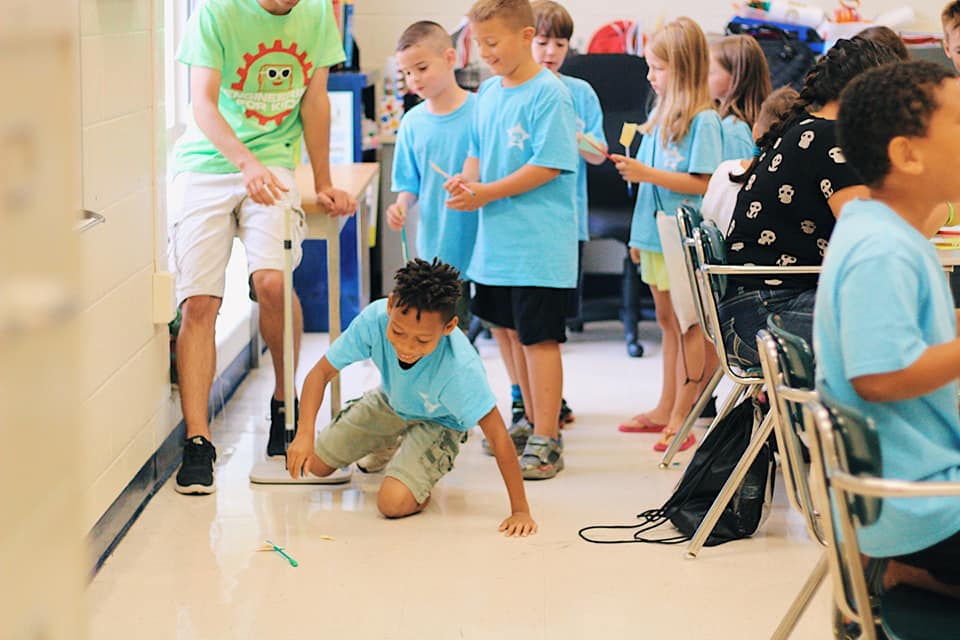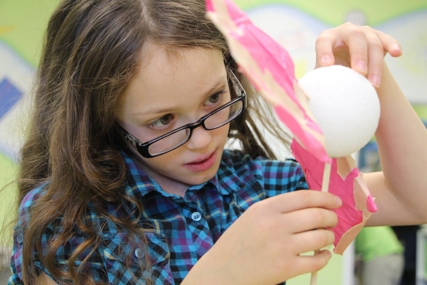 Missions & Mechanics (Mechanical Engineering Program)
Missions and Mechanics is a space-themed STEM program that allows students to see how mechanical engineering is applied to space exploration. In this program, children will:
Learn all about the missions and mechanics of the Mars Rovers.
Experience the scientific wonder of space exploration by taking an in-depth look at how the rovers safely land and examine carefully selected sights on the surface of Mars to carry-out scientific investigations.
Launch into an investigation of the anatomy, tools, and technology rovers are equipped with.
Learn how the rover's work continues to deepen our understanding of the Red Planet.
Students will apply their learnings by using EFK'S Engineering Design Process to engage in hands-on STEM challenges. Building their own robo-arm, taking core samples from a potato, and attempting to land an egg are a few of the challenges engineers in the program will take on. These activities create real-world connections to space exploration and mechanical engineering.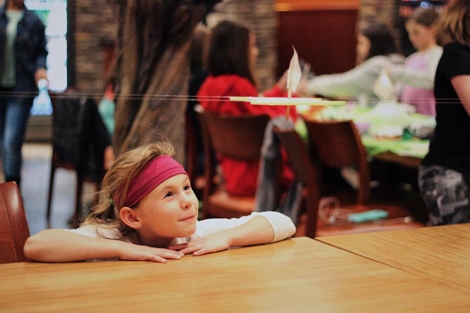 Orbiters and Landers (Aerospace Engineering Program)
Young engineers' minds are engaged in the Orbiters and Landers Program, which allows students to explore another side of engineering. In this program students will:
Take a comprehensive look at the landers and orbiters that are currently conducting important research on Mars.
Examine the anatomy of various orbiters and landers to gain a deeper understanding of how they assist in the work of scientists and engineers.
Discover the importance of Aerospace Engineering in allowing us to safely explore space.
Learn about the technology and innovation required for Aerospace engineers to one day bring human beings to the surface of Mars.
Learn about the technology and innovation required for Aerospace engineers to one day bring human beings to the surface of Mars.
Each day, students will use EFK's Engineering Design Process to make connections to Aerospace Engineering.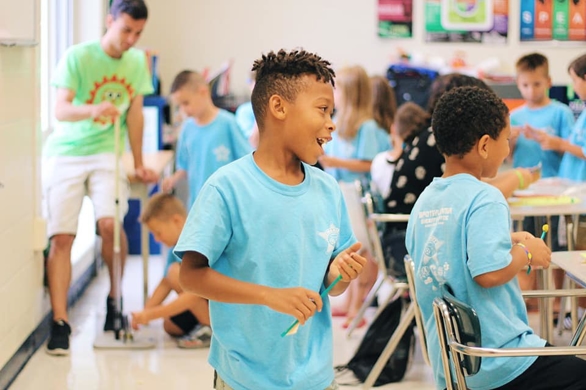 Survival on the Red Planet (Multidisciplinary Engineering Program)
Calling all explorers! In this program, students will learn all about the science, technology, and engineering that will make the human habitation of Mars possible. Students will:
Gain an understanding of how the current Artemis Mission ties in with EFK's space-themed STEM program. Learn about how this

mission is blazing a trail for future space exploration, with the

ultimate goal

of sending humans to Mars.

Investigate the topic of human beings' basic needs for survival on the Red Planet, such as water, oxygen, solar energy, and protection from UV radiation.
Complete unique hands-on investigations, experiments, and building challenges.
Continue the fun by working in teams to design and build a physical prototype of their own Mars base.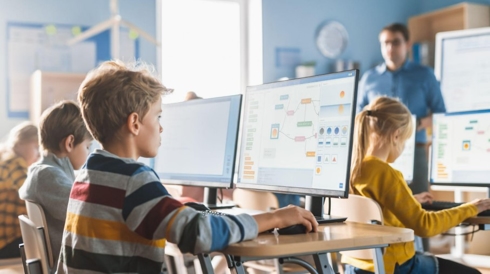 Mission to Mars with Minecraft (Minecraft Technology Program)
The year is 2037. Your team of engineers and scientists has just touched down on Mars. You are the first astronauts to return after a previously abandoned mission. Work together and use your knowledge of the Red Planet to complete tasks and ensure the survival of your team!
Unique educational tools can be used to help kids explore their world and learn more about science, technology, engineering, or mathematics. This STEM program incorporates Minecraft to allow for more extensive exploration. In this program, students will:
Learn all about the engineering, technology, and innovation required for the habitation of Mars.
Use the Minecraft world as a simulation tool to complete missions required for the survival and advancement of science of the Red Planet.
Apply creativity, collaboration, and problem-solving skills to complete missions within EFK's custom Mission to Mars Minecraft Map.
Minecraft allows kids to study STEM while engaging in teamwork, feeling a sense of accomplishment, and having fun. This program will give kids an experience that is unlike any other US space-themed STEM program.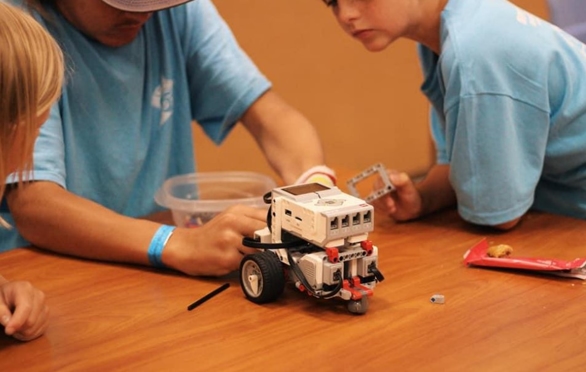 Robotic Mission to Mars (Robotics Program)
This space-themed STEM program is essential for any student who's into the excitement of robotics! Get ready to:
Discover the fascinating world of robotic

missions to Mars, where

you'll

explore their vital role in expanding our knowledge of the Red Planet and laying the foundation for future human colonization.

Experience the thrill of building with Lego SPIKE and

mastering

the art of programming robots for exciting missions.

 

Roll up your sleeves for hands-on robotic engineering challenges that will put your creativity and problem-solving skills to the test.

 

Engage in the full robotics design journey using EFK's Engineering Design Process – from brainstorming innovative ideas to crafting and bringing your creations to life.

 
Embark on an extraordinary journey with educational STEM programs like Mission to Mars, where students get hands-on experience with captivating STEM activities that infuse excitement and real-world applications into their studies. At EFK, our programs are thoughtfully designed to elevate classroom learning in the most captivating ways. 
Join us on this mission and be a part of inspiring the next generation as they take their giant leap forward into the future! 
Educational Summer camps like Mission to Mars engage students in STEM activities that bring excitement and real-world application to their studies. All of EFK's programs seek to enhance school lessons in intriguing ways.
Join us on this mission that could inspire the future generation towards its next great leap forward!
What are you waiting for? See what Summer Camps your local Engineering For Kids has to offer!
Find Your Locations
Find Your Local Engineering For Kids
Testimonials
Out of This World Reviews
Melissa F.
I was amazed by the brilliance.
Jo P.
It's fun and educational, it provides opportunities to kids and teaches them about life.
Sang K.
It's like a playground for their mind!

Have Questions?
Contact Engineering For Kids