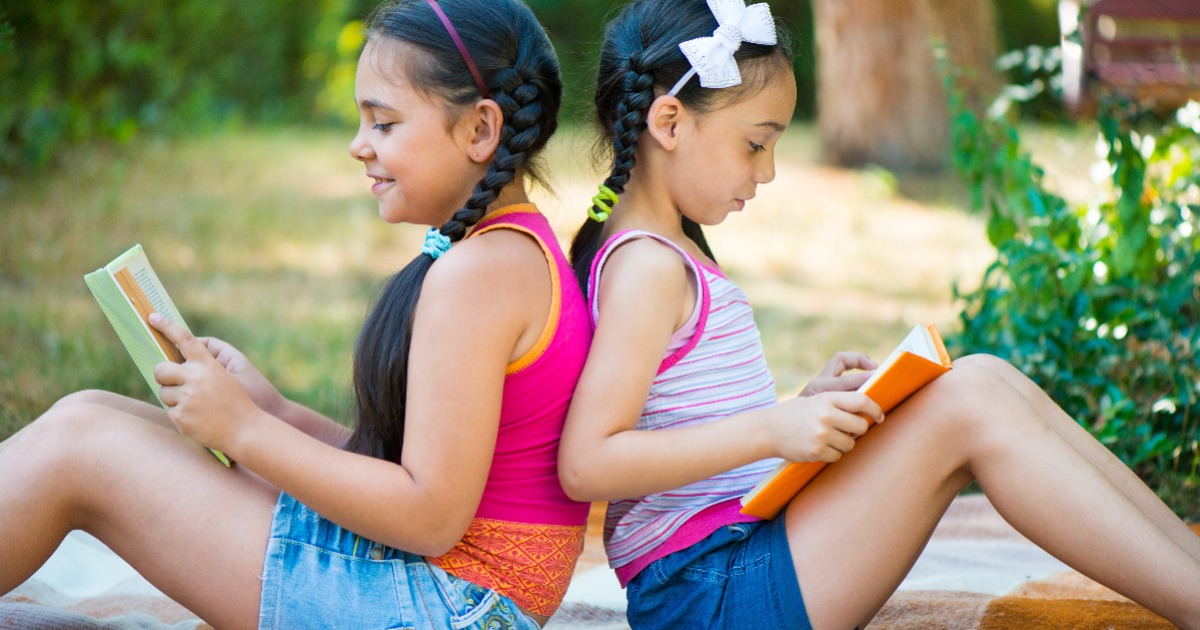 Summer is here and although school is out, that doesn't mean that reading should stop. It has been proven that reading during the summer months can help prevent the summer slide. While not every child experiences the summer slide, it is real and one of the best predictors is whether or not a child reads during the summer!
One of the best things about encouraging reading during the summer is that kids get to explore books that they truly show an interest in! A trip to the library to create the perfect summer reading list is something you can get your kids excited about for the years to come.
We've created a list of books that will get your 4th or 5th graders excited about reading!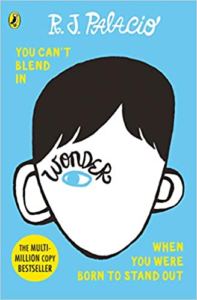 1. "Wonder" by R.J. Palacio
Auggie is your typical 10-year-old boy except for his face abnormalities. He has been homeschooled all his life but is finally heading to a real school for the start of 5th grade. The story is told through multiple viewpoints and teaches an important lesson on love and acceptance.

2. "The One and Only Ivan" by Katherine Applegate
This book of hope and courage will pull at your young ones' heartstrings. Ivan, a silverback gorilla, is living at a stationary circus with a few other animals. He promises his elephant friend Stella that he will do everything he can to make sure the new baby elephant doesn't have to grow up in captivity. This book is their journey to develop an escape plan.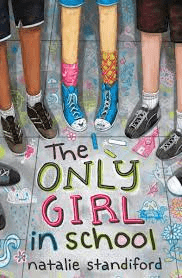 3. "The Only Girl in School" by Natalie Standiford
Claire is a 5th grader and only 1 of 2 girls in her school. Then her best friend moves away making her the ONLY girl in her school. At first, she thinks she can handle it, but as challenges big and small arise, she realizes it's way harder than she ever thought. This book is all about friendship and girl power.
4. "The Million Dollar Shot" by Dan Gutman
Eddie and his mom live in Louisiana and are struggling financially and Eddie wants to find a way to help. He writes a poem and wins a contest that gives him the chance to win a million dollars. All he has to do is sink a half-court shot. This book is about the importance of family and doing the right thing!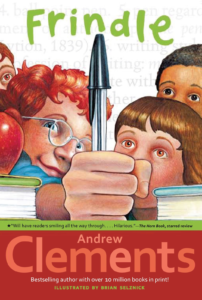 5. "Frindle" by Andrew Clements
Nick likes to make people laugh and stir things up at school. But his newest shake-up spreads farther than just to his friends at school. Nick invents a new word and soon the whole town is using it! This book will have your child in a fit of giggles!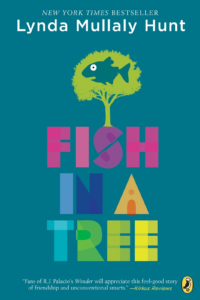 6. "Fish in a Tree" by Lynda Mullaly Hunt
Ally has moved a lot in her life and because of that, she has been able to fool most of her teachers into thinking she can read when really, she can't. Her newest teacher, Mr. Daniels sees through her tough girl exterior and helps her find the confidence to beat her dyslexia. This is a great book for struggling students to show them they are not alone.
7. "Rules" by Cynthia Lord
Catherine loves her brother David but his autism sometimes gets in the way of her feeling like she has a "normal" life. She is constantly trying to teach him and remind him how to act normally. But what is "normal" anyway? This sweet book teaches all about acceptance and loving your family for who they are.
8. "The Sign of the Beaver" by Elizabeth George Speare
In this story, Matt, a white settler, befriends a Native boy from the Beaver tribe named Attean. Matt learns that many people called this land home long before he and his father's people arrived. This book is a great way to learn the history of settlers and the Natives in the early 18th century.
9. "The Lightning Thief" By. Rick Riordan
Percy is a 12-year-old boy and he is on the most dangerous mission of his life. He must travel across the United States, past many mythological enemies, to catch a thief who stole Zeus' lightning bolt. This story not only brings the action ut is also packed full of Greek Mythology.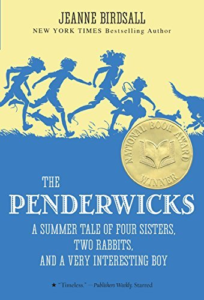 10. "The Penderwicks" By. Jeanne Birdsall
The Penderwick sisters are off on holiday to the beautiful estate of Arundel in Massachusetts. They discover the magic of summertime and make new friends, but also run into trouble. This book is the first in a series of 5 and is the start of a beautiful journey.
We hope this list of books for 4th and 5th graders has given you a starting point for curating the perfect summer reading list with your child! Just make it fun! Take a trip to the library, have your child record the number and types of books they read, or even give them a fun book nook to get them excited about spending time reading.
You can even read with your child, it's hard to encourage them to read if you're not reading yourself!
Find Your Locations
Find Your Local Engineering For Kids