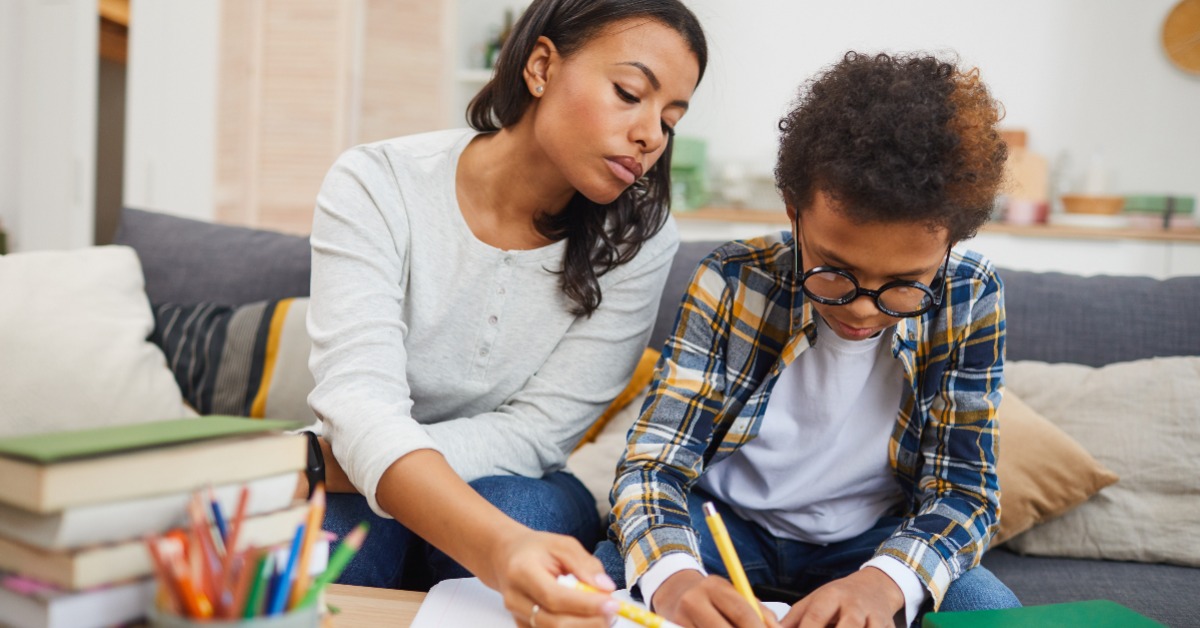 Did your distance learning strategy not work too well for your family last year? With the start of the new year, many school systems across the globe are still feeling the effects of COVID-19 and holding classes virtually or through some type of distance learning model. It doesn't appear as though distance learning will be going anywhere anytime soon and could possibly become an integrated part of normal operations for years to come.
With that in mind, here are a few tips to help you and your child improve and make the most of your distance learning routine.
Clear learning space and routines
Set up a space in your home for learning to take place each day. Make sure it is a comfortable space and a spot that is free of distractions. Outline a schedule that can be followed daily that includes work time as well as built in breaks. Following a schedule will help the day move smoothly.
Expectations and goals
Setting clear expectations will make distance learning easier for you and your child. When your child knows what is expected of them, they are more likely to take responsibility for their own actions. Set goals for your child and make a game out of it. Encourage them to work for a certain amount of time and then reward them with a snack or play time outside.
This will help keep your child motivated to do their best work.
Praise and feedback
When students are in the school building, they are used to getting detailed praise and feedback on their work in addition to being able to ask for help when needed. If possible, be within close proximity to your child while they are working on their distance learning. Providing praise and specific feedback will help keep students stay on track and motivated.
Use specific praise like "I love how you wrote 3 full sentences for your reading response" rather than "Good writing" to show your child you recognize their hard work.
Communication
There are millions of people who are all having different experiences with distance learning and their school system. Having open communication with teachers and administrators at the school will be helpful for everyone. Chances are you are not the only one with a specific question and having an open line of communication will benefit everyone involved.
Using online resources
Utilizing all the amazing online resources that we have at our fingertips will make all the difference when trying to explain or teach a foreign topic to your child. A simple Google or YouTube search of a specific standard will bring up explanations, demonstrations, and modeling videos which will help clarify unknown concepts.
Other great resources are EPIC books, Starfall, Chegg, and of course – online afterschool extracurricular programs like Engineering For Kids that make learning fun!
These strategies are a great place to start in order to make distance learning a smoother experience. For more on how to encourage academic success with your child, check out a few of our other related articles below.
Related
Find Your Locations
Find Your Local Engineering For Kids