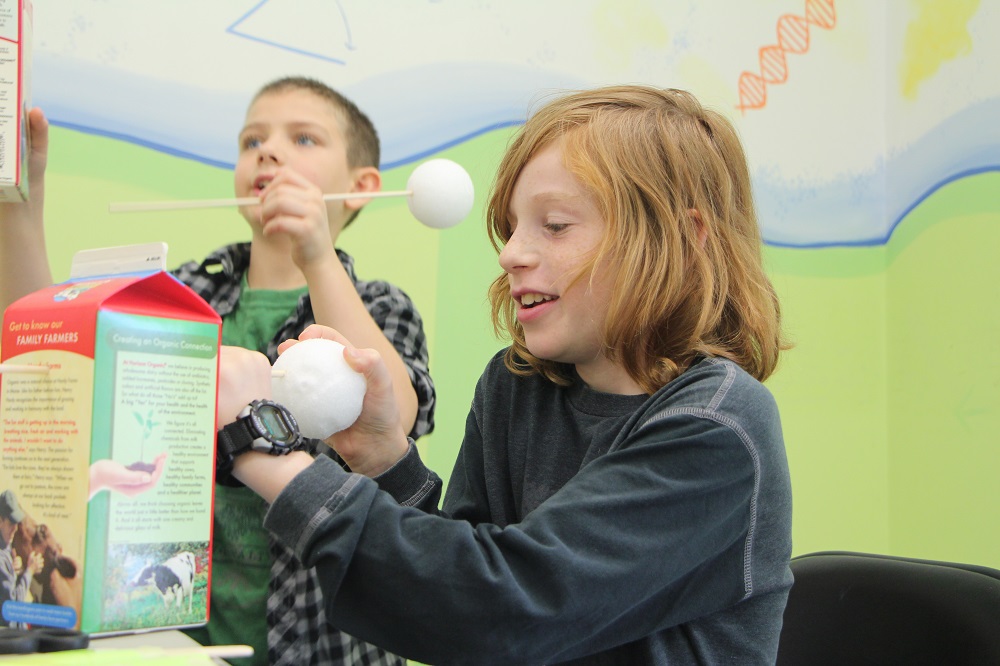 The holiday break from school is the perfect time for kids to relax and spend time with family. But, after a couple of days, do you find that your kids are relaxing a little too much?
Not to worry, there are plenty of creative ways for your kids to get in some learning time even while on a break from school!
5 Ways to Keep Your Child Learning During the Holiday Vacation
1. Visit a Museum
If you're lucky enough to have a few museums in your area, the holidays are a great time to pay one a visit. A museum of natural history is a wonderful option if your kids love learning about dinosaurs and fossils. Visitors can get everything from a colorful explanation of how an ecosystem works to how a hurricane forms.
Pro tip: Look for a museum with plenty of interactive exhibits to stir your child's imagination!
2. Do a Kitchen Experiment
All you need are a few common household items to conduct a DIY kitchen experiment with your children! Many books are available at the library (and online) on how to conduct these experiments — for starters, show your kids nature's laws with this egg in a bottle experiment or grow crystals on pipe cleaners.
3. Attend an Exciting Camp
Another idea to keep your kids learning over the holiday break is to register them for a camp specializing in engineering activities for kids.
At Engineering For Kids, we've developed a program of activities to get your kid's brain working overtime. Kids learn how to do scientific experiments and are encouraged to figure out why they got the results they did.
Our activities involve robotics, coding, engineering, and technology, giving your child an introduction to valuable skills for a future STEM career. If you're interested in getting your kids into one of our camps, contact your local Engineering For Kids to find out more about all we can offer your child!
4. Read About a Famous Inventor or Scientist
Checkout some books on famous inventors and scientists such as Thomas Edison, the Wright Brothers, Marie Curie, Alexander Graham Bell, and others. Reading biographies written for young people is an entertaining way for kids to learn about the accomplishments and sacrifices of famous figures!
5. Tackle Some Brain Teasers
Brain teasers are excellent for getting your kid's mind working even over the holiday break. Sit down and challenge your child to one of the following games, and see who comes out on top!
A Rubik's Cube
Math Riddles
Optical Illusions
Puzzles
These are just a few ideas to try during your child's next holiday break from school. You'll be surprised at how much your child can learn through simple, fun activities!
Find Your Locations
Find Your Local Engineering For Kids