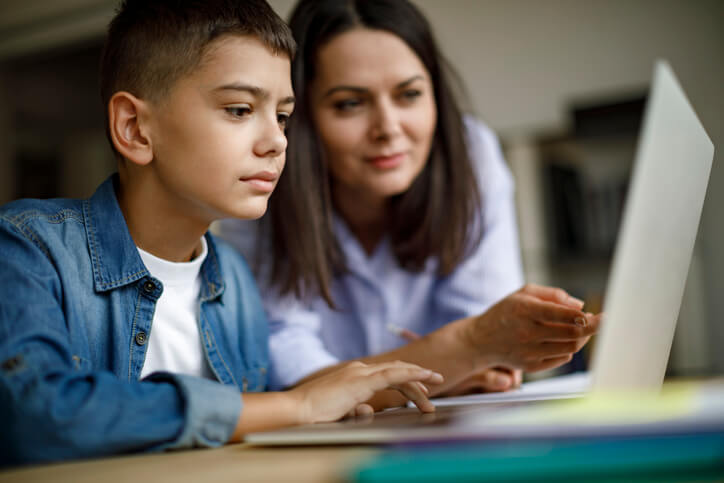 As a parent, you want your kids to have the best year possible. While for some kids, that may mean buying them the newest on-trend sneakers or cellphones, but there are also plenty of other things you can do to really aid in their studies.
From being involved in your child's classwork to encouraging them to pursue their interests, here's how you can help your child have a successful school year!
Six Tips for a Successful School Year
1. Monitor Your Child's Daily Work.
Monitoring your child's classwork and homework assignments on a daily basis helps you to avoid unpleasant surprises. You can check to see if your child is ready for an upcoming test or inquire about an interesting topic they're studying. Today, many teachers use a school communication platform to post assignments online so parents can stay informed.
2. Communicate with Teachers on a Regular Basis.
Talking with your child's teachers a couple of times a month can help you get another perspective on how your child is performing in class. If there's an issue with a subject, you know about it right away and can partner with the teacher to help your child.
3. Set a Homework Schedule for the Weekend.
Most parents have a homework schedule for the weekdays, but don't forget to cover the weekends! For example, setting a couple of hours aside for homework time on Saturday afternoon can help your student avoid staying up late Sunday night to finish a project.
4. Set and Enforce a Specific Bedtime for Your Kids.
Making sure your child or children get adequate sleep is a big step toward success this school year — plus, it can also help them manage school year stresses or anxieties. So, set a bedtime that's age-appropriate for your children and stick to it.
The lessons learned in a quality after-school program can reinforce lessons learned during school. At Engineering For Kids, we have after-school classes that focus on STEM (science, technology, engineering, math) skills. Along with participating in exhilarating lessons taught by our expert instructors, your child gains the confidence to move on to the next challenging topic!
6. Encourage Your Kids to Explore Their Interests.
Whether it's time spent at Engineering For Kids, playing on a sports team or learning to play an instrument, it's a smart idea to encourage your kids to explore their own interests. When your child is interested or passionate about a hobby, it can contribute to your child's focus and improve the quality of their schoolwork, too!
Contact your local Engineering For Kids to find out more about all we can offer your child. Here's to a great school year!
Find Your Locations
Find Your Local Engineering For Kids