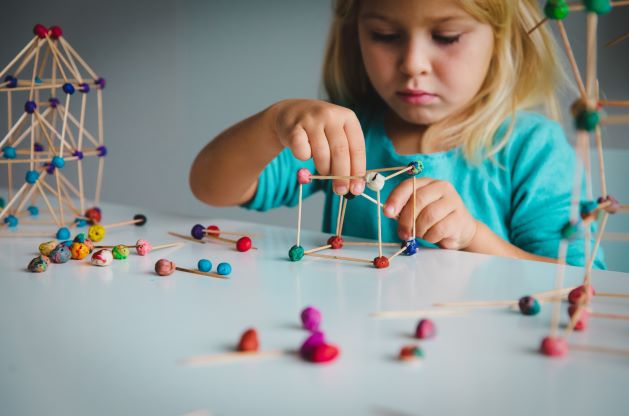 Keeping kids busy and engaged with learning, even during school holidays, can be a challenge. But it doesn't have to be. STEM activities can help your child continue to expand their skill set while having fun. Moreover, you'll feel good about setting them up for a bright future.
Statistics show that those in STEM careers out-earn those in non-STEM jobs. There has also been an increase in the number of STEM students at U.S. universities, according to the Pew Research Center.
STEM refers to science, technology, engineering, and math, but even children not drawn to these subject matters can benefit from a STEM activity.
Related: What is STEM? A Beginner's Guide to STEM
What do STEM activities teach?
STEM activities help your child master more than science, technology, engineering, or math. They empower children to build problem-solving skills, teamwork capabilities, and perseverance. These are skills that children can use to succeed in any field.
Kids can gain a great deal of confidence and expand their creativity through STEM activities. For example, engineers can use their practical knowledge to build innovative and beautiful designs with unique functions.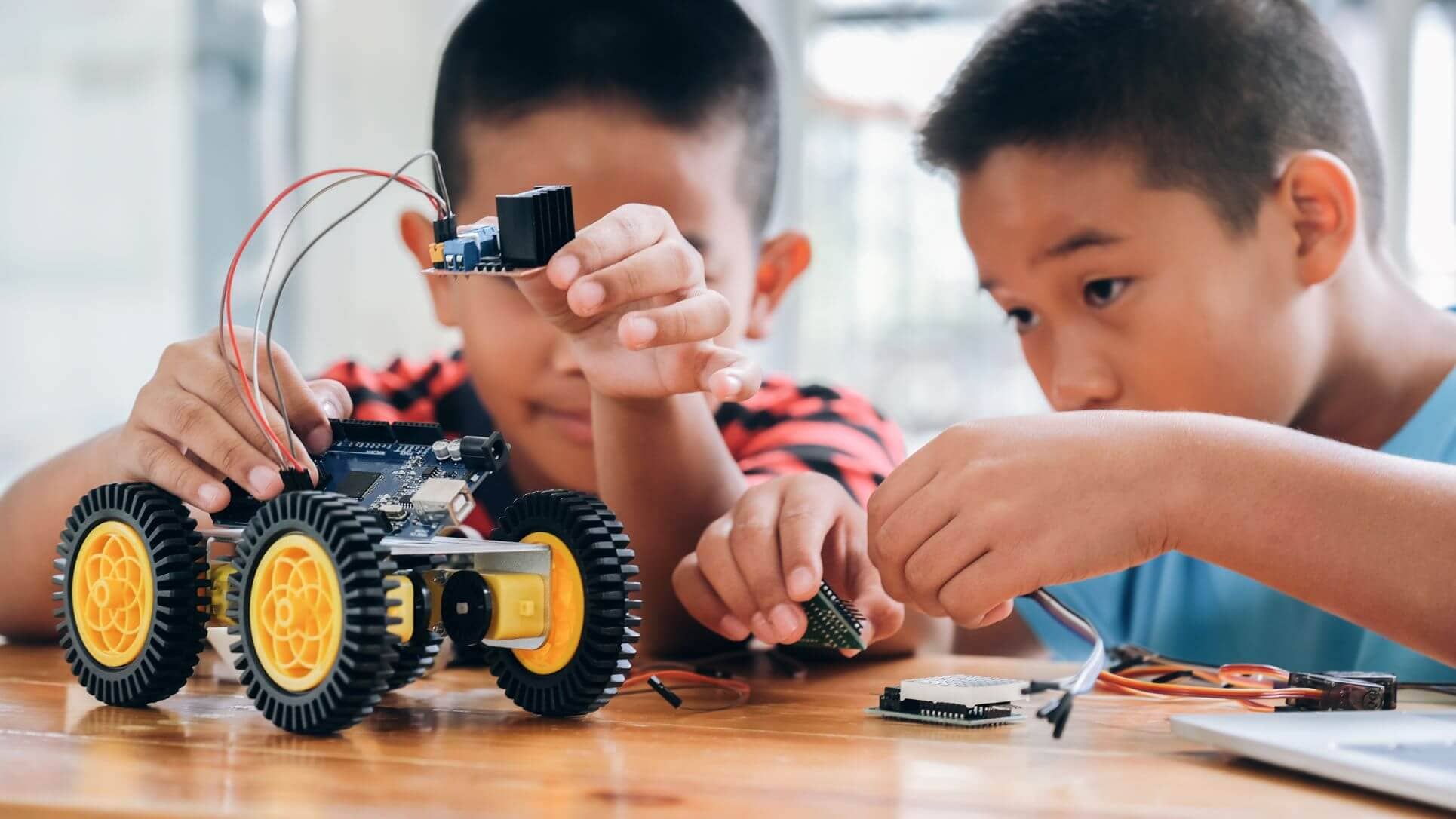 The best experiences are where your child can overcome challenges presented in the STEM activity. Activities can be designed for different age groups so students can be engaged at their level. For those in the younger grades, an easy STEM activity can be enough to engage their minds. STEM activities for middle school are best if they are open-ended and allow children to answer a question or conduct an investigation.
At Engineering for Kids, we know that children go through growth stages. That's why we offer curriculum that covers pre-K learning experiences up to Grade 8.
When you involve your kids in STEM activities, your child's love of learning and discovery will grow.
What are some fun STEM activities?
STEM pursuits can be done in the classroom, at home, or even after school with organizations like Engineering for Kids (E4K). You can focus on just one subject or select an activity that touches on all four STEM topics. Here are some fun STEM activities that can entertain and engage your child.
Science
Scientists are well-known for their experiments, and your children will enjoy doing their own. Here are a couple of science experiments kids can do in a classroom or as DIY STEM projects.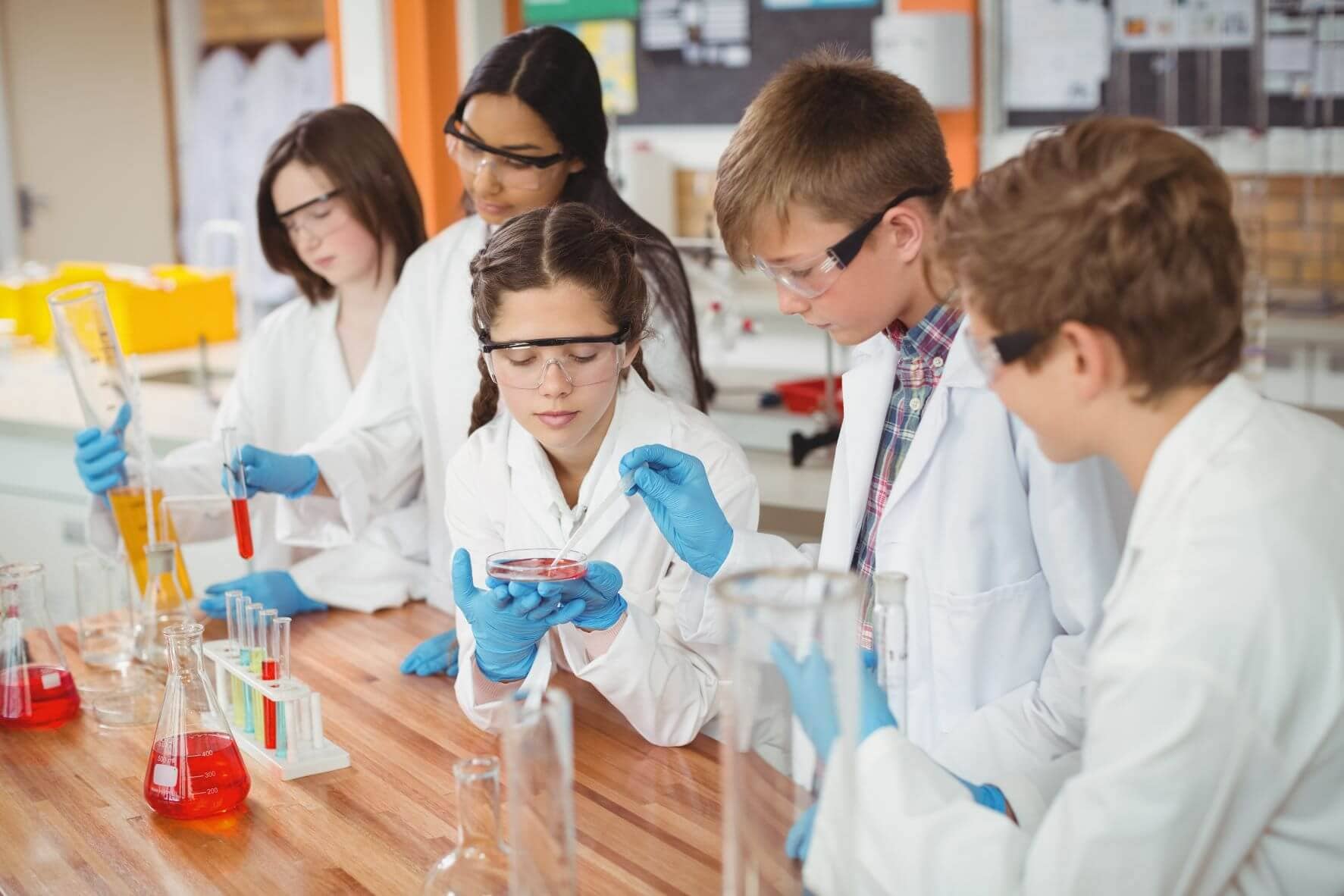 Cloud in a jar
Using simple household items like water, ice, and hairspray, kids can gain an understanding of the water cycle.
Start with some hot water in a jar. Place the jar lid upside down on the top of the jar and put ice cubes in the lid. After about 30 seconds, quickly open the jar and spray some hairspray in the jar and cover it again. Kids will be amazed to see a cloud form in the jar.
Balloon blow-up
Kids love to participate in hands-on science experiments. The balloon blow-up is sure to engage children of any age. Using baking soda and vinegar, you can teach your children about states of matter and how they can change.
Pour some vinegar into an old water or pop bottle, add some baking soda and quickly put a balloon over the top of the bottle. The chemical reaction will cause the balloon to expand or self-inflate.
Technology
Today's generation is immersed in technology. From phones and tablets to classroom technology, it's all around them. Our programs encourage kids to embrace tech and use it to achieve their goals. Here are some STEM activities that enhance children's tech skills.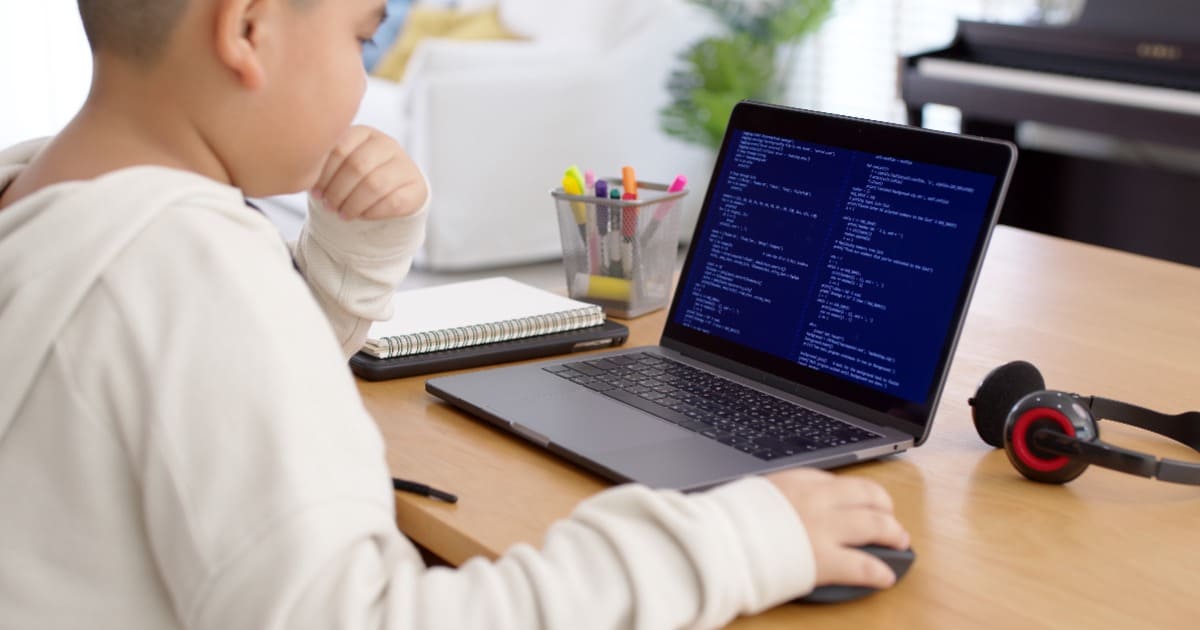 Coding
Understanding computer languages is an essential skill in many careers and helping your child improve their coding skills is one of the best ways you can use STEM activities. At E4K, we offer coding programs and activities that captivate your child's attention and engage them in learning.
For example, our programs can teach children how to create their own video games. We also offer activities that guide kids through game-based coding experiences, furthering their computer and coding skills.
Stop-motion animation
Stop-motion animation projects can be one of the easiest and most entertaining STEM activities. Invite children to pull out their favorite toys to participate as actors in the movie. Using an iPad or smartphone, download a stop-motion animation app. Let your child plan the scene and show them how the app works. Then, let their imaginations take over as they direct their own stop-motion animation.
Engineering
There is plenty of room for innovation and creativity with these STEM activities.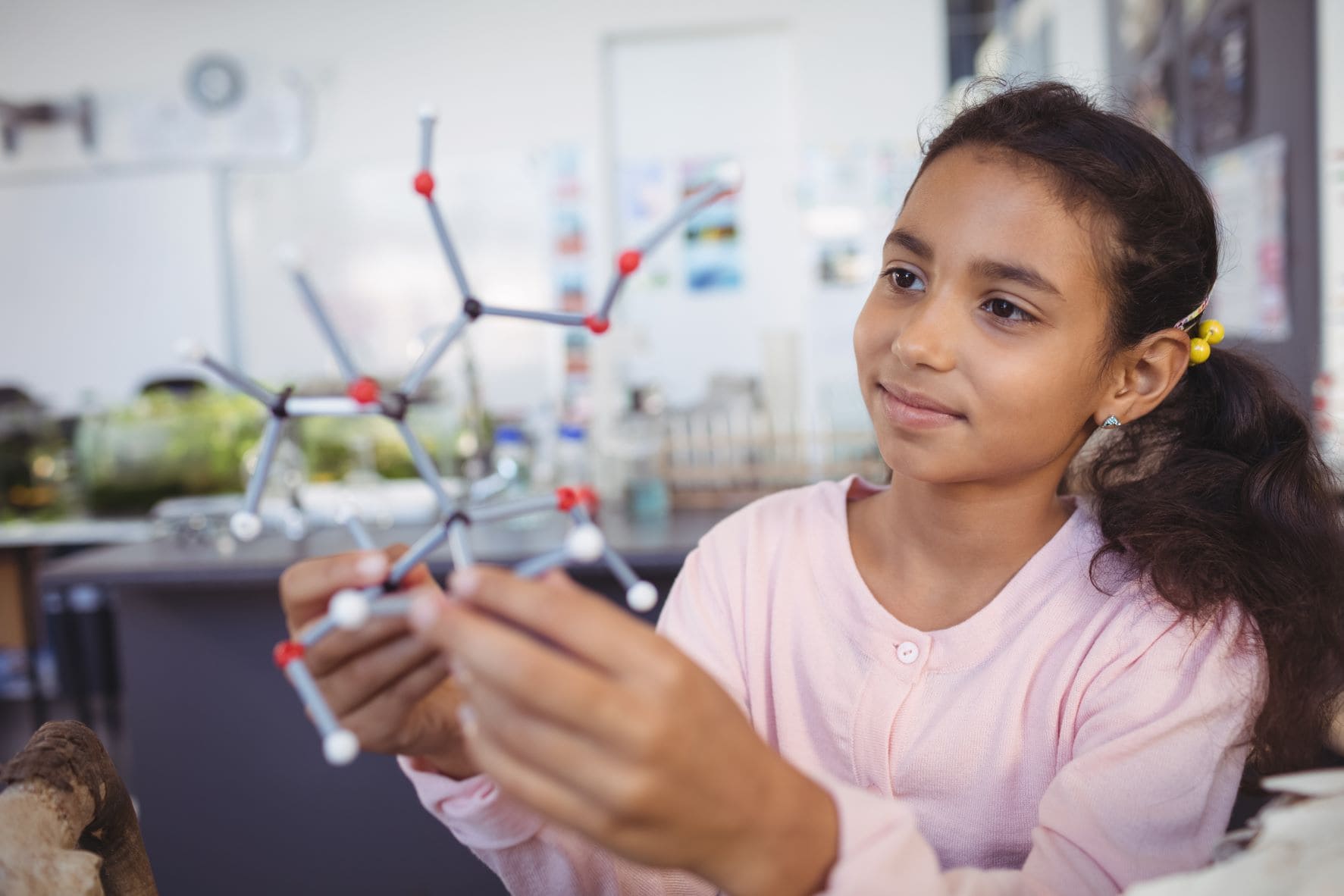 Lego buildings
Designing a Lego creation is an easy STEM activity for children of any age. Start by having kids write or draw out their plans. This gives them a reference to go back to as they construct their design. Have the children challenge themselves by encouraging them to build complex creations such as Lego mazes or cities.
Marshmallow creations
A fun and tasty project uses toothpicks and marshmallows – or even jellybeans – to help kids appreciate engineering design. Invite children to plan out a solid structure using just toothpicks and marshmallows. Then have them build it.
You can step up the challenge for older kids by setting parameters for the design, such as requiring the building to be earthquake-proof. These are great STEM activities for middle school students.
Math
Learning to work with math concepts can give your child an edge in classroom success. Here are some STEM activities that can help.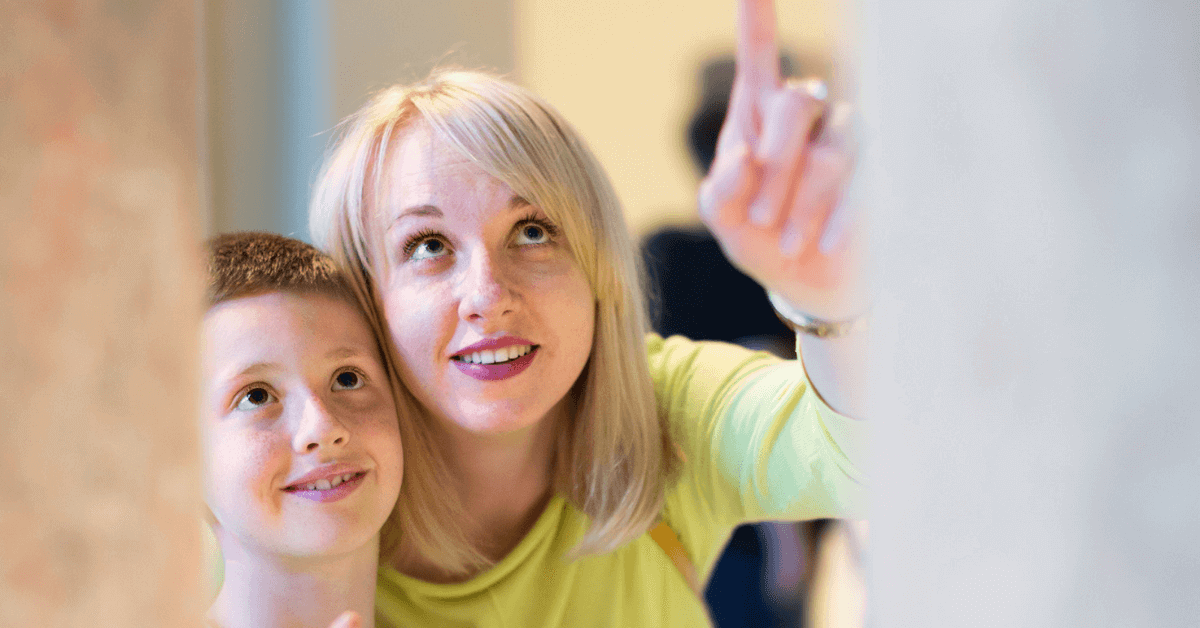 Post-it notes math
Engaging with math involves more than memorization. Children should gain an understanding of what these numbers mean. A post-it notes math game is a STEM activity that can help younger children gain this knowledge.
You'll need tape, large white paper, sticky notes, and a marker. On the white paper, make different groups of dots. Stick the paper on a wall so students can see it. Then on the sticky notes, write the numbers that connect to the different groups of dots. For example, if you have two dots on the white paper, write the number 2 on a sticky note.
Put the sticky notes all over the room and ask students to find them and match them to the dots on the white paper. This activity engages the brain and the body as kids run around the room, looking for the notes and matching them to the white paper.
Math bingo
Bingo is a versatile game that can also be adapted to math lessons. Start by writing down 25 math problems. These can be addition, subtraction, multiplication, or division.
Create bingo cards and randomly write down the answers to the math problems on each card. Give each child a card and call out the math problems allowing them to search their card for the answer. Kids can use coins, rocks, or bingo chips to mark off their cards. Be sure to have a fun prize for the winner to encourage participation.
STEM Mixed-subject
If you're looking for an experience combining two or more STEM subjects, here are some STEM activities encompassing mixed subject material.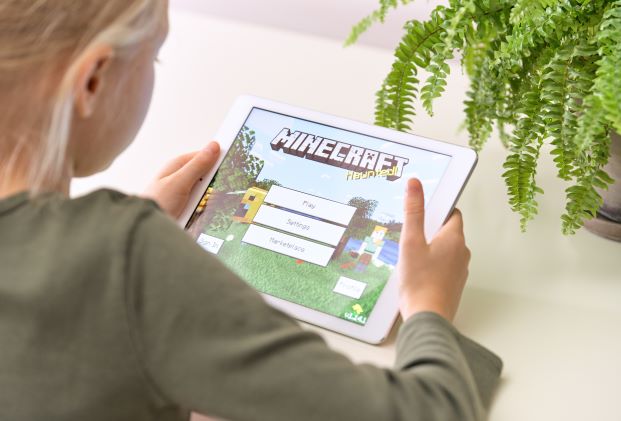 E4K Minecraft Camps
At E4K we run Minecraft camps with different themes, including "Urban Innovations" and "Mission to Mars". These STEM sessions combine kids' love of the Minecraft platform (technology) and encourage them to plan out Minecraft builds (engineering) that meet specific criteria, such as buildings that use green technology. With these camps, students can apply their Minecraft skills to real-life STEM applications.
Robotics activities
Another E4K program that offers a mix of STEM topics is our robotics program, available for kids in Pre-K and up. Students can learn about design, engineering, and computing through robotics challenges such as getting a robot to complete a simple task or planning and building their own robot. Kids will also become familiar with programming languages and test mathematical concepts.
Online math games
Use tech to teach your kids math concepts by searching for online games they can play. There are a variety of different websites that have easy games and engaging visuals that can make learning math fun.
The value of STEM activity
Many careers rely on STEM knowledge. By helping your child master these subjects, you'll be setting them up for future success. Many STEM activities also allow kids to develop other valuable skills, including leadership, teamwork, perseverance, problem-solving, and logic. These are characteristics that your child can use in different areas of their life.
Find out how E4K can help you set your child up for success. Click here for a list of our locations. With our programs, your child can learn about STEM while having fun!
Find Your Locations
Find Your Local Engineering For Kids