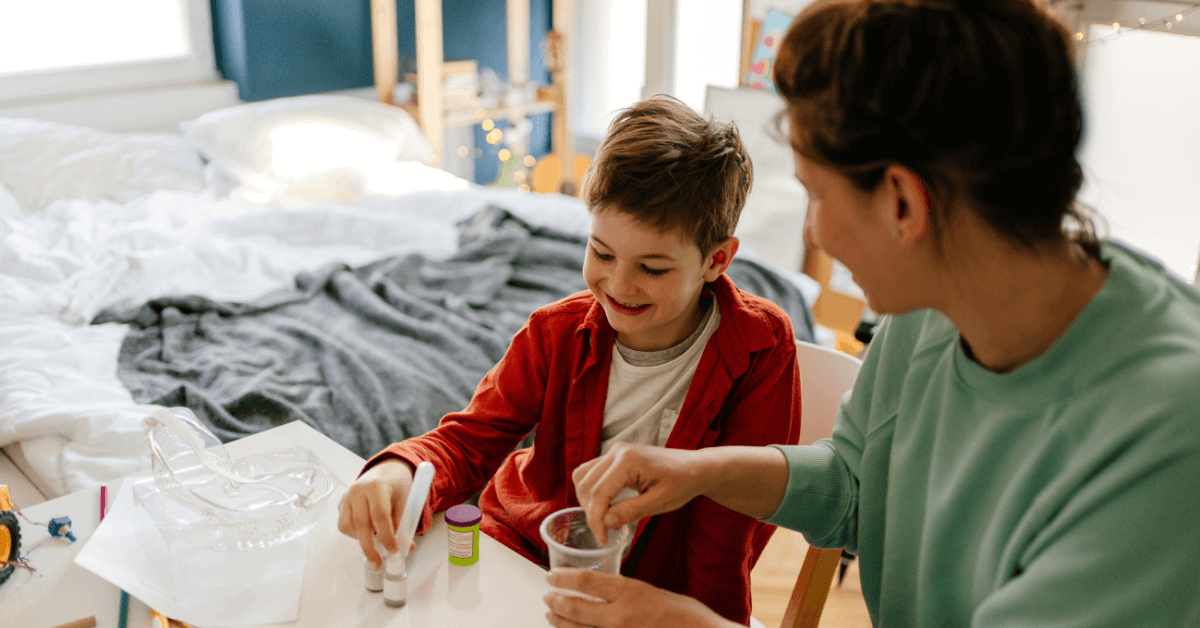 Interesting STEM facts every parent must know
Science, technology, engineering, and math are key academic disciplines, a combination of which forms STEM education. A group of these words formed an acronym, which gave name to an innovative modern trend in the world's educational process. Since STEM education is so "in" right now, many parents want to know what advantages this teaching method provides, and why it has gained such rapid overwhelming popularity across the globe.
STEM education popularizes technical professions among young people, such as those in fields of engineering and IT, as well as raises awareness for career opportunities in these areas of expertise. It is a new direction in education, which features natural science components with a connection to innovative technologies.
This unmatched approach preached using technological advancements is even in creative, artistic disciplines. It allows students to gain practical skills that can make their lives easier and more fulfilling.
Sounds good, doesn't it? Keep reading to learn more about STEM education and whether it's a good choice for your child.
Future of education
The rapid evolution of technology leads to the fact that programmers, IT specialists, engineers, and high-tech professionals will soon become the most desirable and high-paid specialists on the planet. In the not-so-distant future, we will likely witness the opportunities of professions that are now even difficult to imagine, all of them probably being associated with technology and innovation. Specialists in bio- and nanotechnology will be in high demand. Taking this into account, education using interactive techniques and a hands-on approach to developing and using technology acquires special relevance.
We can expect that practical tasks will replace boring dry lectures in the near future. According to STEM, the basis for acquiring knowledge lies with a simple visualization of scientific phenomena, which makes it easy to master knowledge through practice, work with technologies and form a deep understanding of natural processes. In schools with STEM, the priority is with the educational process, solution of practical tasks, not with an individual teacher, who acts not so much as a lecturer, but as a moderator of the educational process.
STEM education will soon penetrate all areas of knowledge, even creative areas such as design and architecture. That is why today we need to think about how to educate kids so that they could meet the challenges of the future.
15 Facts that will make you consider STEM education for your children
1) STEM supports an integrated approach to studying, which concerns learning topics rather than subjects. It combines interdisciplinary, project-based approaches, the basis for which is the integration of natural sciences into technology, engineering, mathematics as well as creative disciplines. STEM education offers full transformation of the curriculum, with aims abolishing teaching of aforementioned disciplines independently and abstractly, relying mostly on written sources. Teaching science, technology, engineering, mathematics in an integrated way is very important because these areas are closely interconnected in practice.
2) STEM education is built around a practical approach to studying. It teaches kids to apply scientific and technical knowledge in real life, as well as demonstrates its application through practical exercises. Each lesson teaches children to design, build and develop innovative products. They study by working on a specific project, and as a result, creating a prototype of a real product with their own hands.
3) STEM education builds critical thinking and problem-solving skills, which are necessary for overcoming the difficulties children may face in life.
4) Among the main goals of STEM education is building the child's confidence in their own capabilities. The practical implementation of this idea within STEM education provides moral satisfaction and increases the child's self-esteem.
5) STEM education promotes teamwork. It allows students to work together, freely express their ideas, discuss, substantiate their position and reach certain conclusions together.
6) STEM education increases global interest in technical disciplines. Students will see that studying to be an engineer or mathematician is not a ticket to a boring job, but rather a fun and interesting process that can greatly benefit one's future.
7) STEM education puts emphasis on visualization. To help students better digest complicated technical and scientific concepts, visualization tools are often used: posters, whiteboards, flipcharts, etc. This helps students not only display ideas and suggestions but also develop important managerial and presentational skills.
8) STEM education nurtures a particular pattern of thinking. The child becomes more consistent in learning, but at the same time is not afraid to look for alternative outside-the-box solutions. In the classroom, students learn actively searching for ways of resolving problems. This trains the ability to effectively plan work, divide tasks into manageable parts. Children also learn to analyze facts, participate in a productive discussion, and defend their point of view.
9) Compared to regular education, STEM gives children much more independence. Relationship with teacher or classmates does not in any way affect the learning process – in this case, progress can be assessed more objectively. STEM teaches a child to be more responsible for their own education, not reliant on other people for success.
10) STEM offers the personalization of education. Most of the world's leading universities personalize educational programs, so that students are only obliged to attend a few basic subjects, but can choose the rest themselves. This approach reveals the potential of each student, as well as helps them adapt to the requests of potential employers.
11) According to data gathered by many educational organizations, STEM education is heavily supported by the state – by 30% or more than other directions, which means your child will have greater opportunities if they choose STEM education. Such students have more support during their studies – have access to more conferences, competitions, programs, can get different funding and scholarships. All this creates an opportunity for successful employment and a brighter future.
12)It prepares children for future technological advancements, which are inevitable. It is simply impossible to imagine our world today without technology. It also suggests that technological development will continue and STEM skills will allow children to comprehend and even influence this development.
13)Jobs are highly available. Every parent wants their child's education to be useful and relevant in the coming years, especially considering how rapidly the world changes, seeing how many professions become irrelevant. However, this will definitely not be the case with STEM education – according to statistics, 3.5 million jobs in STEM-related areas of science will need to be filled by 2025. This can give parents some peace of mind regarding their kids' education, its usefulness in years to come.
14) Need for STEM specialists is constantly growing – on average, it multiplies 2 times faster than for specialists in other professions.
15) More STEM professionals equals more economical growth. According to recent studies, if about 1% of the population is occupying STEM-related professions, it increases the country's GDP by a whopping $50 billion. This only confirms the high demand for STEM specialists.
These are just a few basic facts that may influence you to consider STEM education for your children.
Related: 3 STEM Education Myths
Equipped to face the future
The modern world poses difficult tasks for education, studying should be interesting, knowledge should be applied in practice, learning should take place in an interactive form, and all this should secure benefits for a child's future – a well-paid job, self-realization, and of course a higher IQ.
Some parents and educators are still clutching their heads in search of solutions to all these issues, while others are calm about the future of their kids because they already made the right choice in favor of STEM education. Hopefully, our tips will help you decide whether STEM education is something that is worth pursuing.
Engineering For Kids programs and camps provide a safe, fun, and educational experience for children ages 4-14 to get involved in STEM and start exploring the possibilities of the future!
Author: Kristin Savage
Kristin is a skilled writer, editor, and accomplished specialist in everything revolving around education. She relentlessly explores trending topics, weeds out less than helpful input, preserves and perfects quality content for her readers. You can check some of her work here, where she educates students on proper academic writing and offers insight into various interesting topics. When all work is done, Kristin finds pleasure in reading and backing.
Find Your Locations
Find Your Local Engineering For Kids