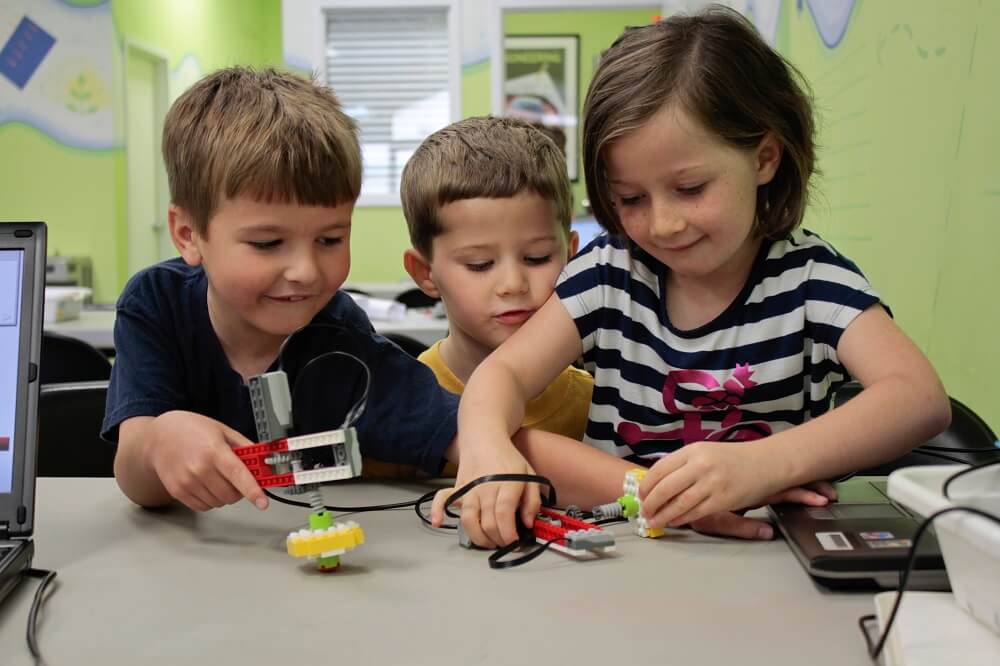 As a parent, you want the best and most entertaining gift for your child — and bonus if it's equally as fun as it is educational. So where do you begin?
Enter STEM gifts, the best in edutainment.
You'll love them, your kids will love them, plus in addition to one of our Engineering For Kids programs, they'll prepare your child for their future science, technology, engineering or mathematics career!
Here are our top picks to add to this year's holiday shopping wishlist:
Magformers
Ages 3+
Expand your child's imaginative horizons with this magnetic construction set! An Oppenheim Platinum Award Winner, building with Magformers engages mathematical and scientific thought, deductive reasoning, and requires the use of spatial awareness. Equally fun as it is educational, talk about a win-win!
Star Wars Droid Inventor Kit
Ages 8+
Yes, fellow inventor, this is the Droid you're looking for. Kids can create their own Droid this holiday thanks to this Droid Inventor Kit from littleBits. Now with 22+ missions, your child will learn to code while putting their problem-solving skills to the test.
Harry Potter Kano Coding Kit
Ages 6+
10 points for Gryffindor! This toy is a MUST for young witches and wizards. They'll be able to assemble their own wand and "make magic" with 70+ step-by-step creative coding challenges. Works with most tablets and no prior coding experience necessary!
Rush Hour
Ages 8+
An international bestseller for over 20 years, Rush Hour is one of ThinkFun's most popular STEM toys. This fun traffic jam logic game comes with 40 challenges of increasing difficulty. Play alone or alternate turns, test your luck getting the little red car out of gridlock and off the road.
KIBO Robot Kits
Ages 4-7
The KIBO system by KinderLab Robotics, helps even the youngest budding engineers get excited about STEM concepts. Design, decorate and program a small mobile robot and choose from a variety of add-on modules — like a throwing-arm attachment — to expand your creation!
Engineering For Kids Camp
Ages 4-14
And for a truly fun and educational gift, might we suggest the gift that keeps on giving — sign your child up for one of our top-rated camps! Our camps run in the winter, spring and summer for your convenience, including holiday break, half-day and full-day programs.
At Engineering For Kids, we understand the need for a world with individuals skilled in science, technology, engineering and math subjects, which is why we strive to help prepare children as young as age four for a brighter future. By attending one of our camps, your child will build problem-solving skills, discover how things work, engage in real world engineering problems, all while having FUN. And don't just take our word for it, see what parents are saying about our programs here!
To learn more about camp schedules near you, contact your local Engineering For Kids.
Disclosure: This post contains affiliate links and we receive a commission if you visit a link and buy something through our recommendations. Purchasing via an affiliate link does not cost you any extra, and we only recommend products that we believe are best for inspiring the next generation of engineers!
Find Your Locations
Find Your Local Engineering For Kids