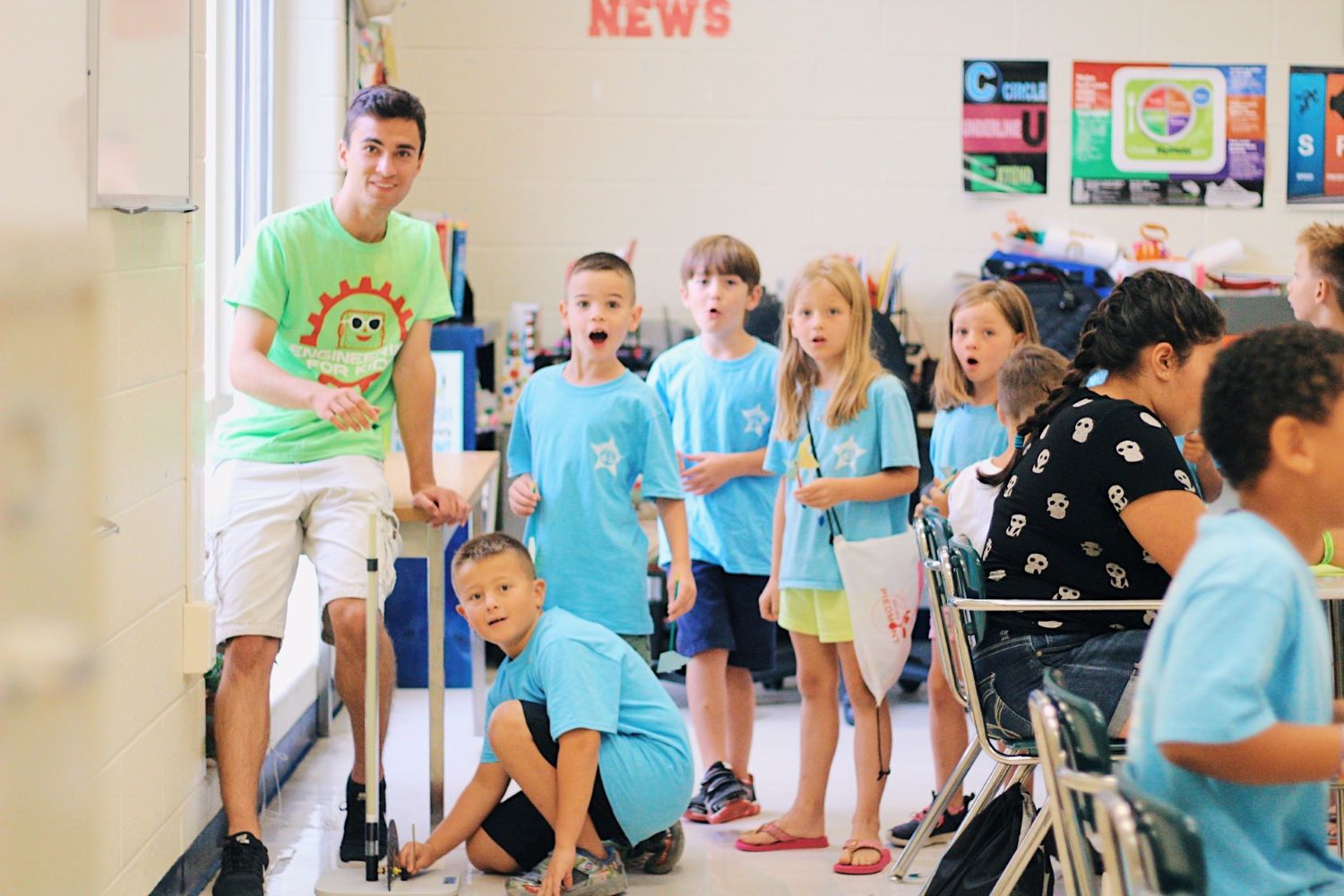 There are so many technological advancements happening today. As a result, today's kids need to be equipped with skills and knowledge that did not exist years ago. Many different studies have looked at the benefits that STEM activities can have on all ages.
STEM programs can help children build vital understanding and capabilities. They can help kids to succeed in all areas of their lives, including their future careers.
Research has found that even students in preschool can improve their math and tech skills by practicing coding with a robot. Middle school-aged children have improved their writing, reading, and critical thinking abilities. And, many other studies have shown that the benefits extend past STEM subjects. With STEM activities, kids develop skills that are valuable in other areas of their lives.
Let's dive further into why STEM education is important.
What are STEM programs?
The term STEM refers to specific knowledge in science, technology, engineering, and mathematics. Schools and kids programs will often indicate they are offering STEM activities. These are often challenges that build kids' knowledge in one of the subject areas.
STEM programs can range from science experiments to coding instruction to building challenges. They allow kids to build their STEM knowledge in a fun and exciting way!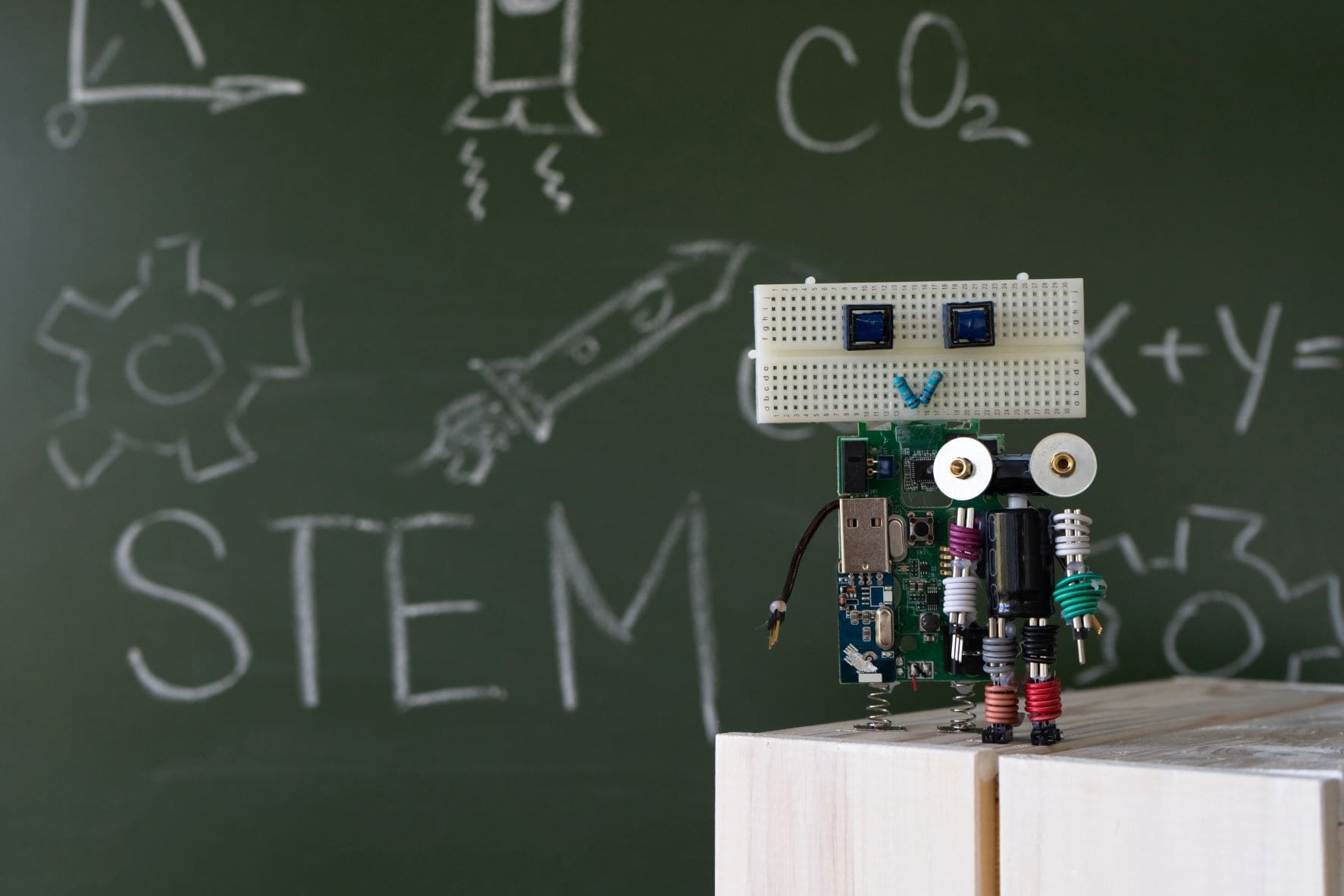 STEM Education – Studies Show Numerous Benefits
STEM subjects include science, technology, engineering and mathematics. These subjects are not always covered extensively at school. It's why having your child involved in extracurricular STEM activities is vital. These programs can bolster their learning.
Many studies have demonstrated the value and benefit of STEM education and programs. They include:
Direct improvement in math abilities, even in younger students:
One study found that a robotic toy helped boost math abilities in preschoolers. An Eastern Connecticut State University professor conducted the study. He used Bee-Bot, an electronic robot toy shaped like a bee.
The STEM activity encouraged four and five-year-olds to program Bee-Bot to do different things. Tasks included making it move along a line or turn left. The study measured their math ability after using the robot. After only four sessions, the student's math ability bumped up. The children also improved their problem-solving and creativity skills.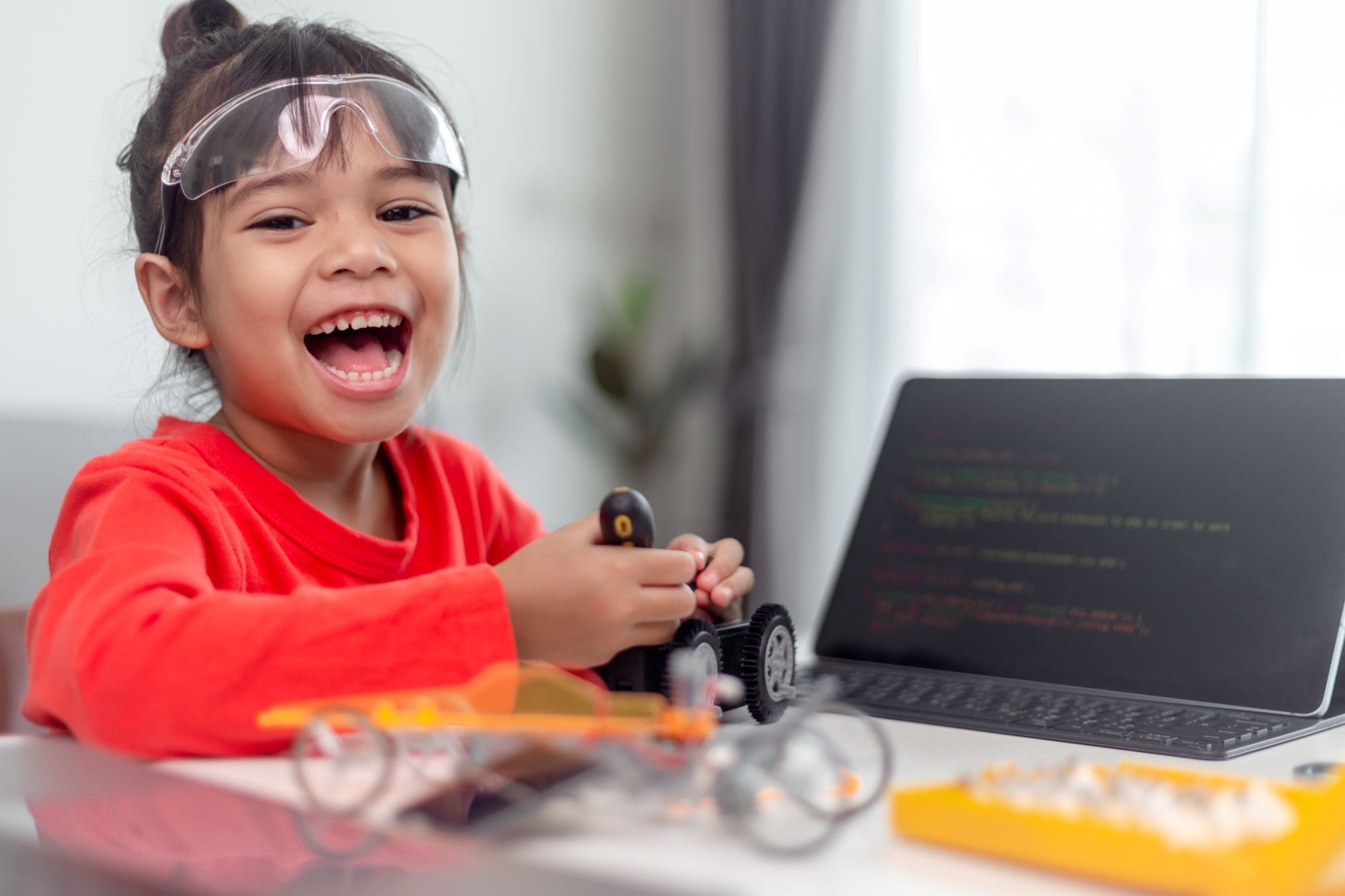 Helps problem-solving skills needed in both math AND reading
Thirty middle school students were given five engineering design-based STEM activities to complete. They worked in six groups of five. For some activities, students worked alone, while other challenges included some teacher-guided work.
The results were that the challenges enhanced students' critical thinking skills. It also showed that the student's text analysis and essay writing improved. In other words, the benefits of STEM education extend into reading and writing.
Coding requires visualizing abstract concepts plus logical reasoning skills
Children are not naturally able to visualize abstract concepts. This capability will develop as they grow. Research has found that coding can help children visualize abstractly.
This particular study took place over three years at schools across California. The schools that started teaching coding saw their students' math skills improve. Students at these schools outperformed peers at other schools.
This is because, when presented with a coding challenge, kids need to think backwards to solve it. They will need to visualize what they want the software to do before they can develop the steps or code. Only after can they take the steps to enable the program to do what they want.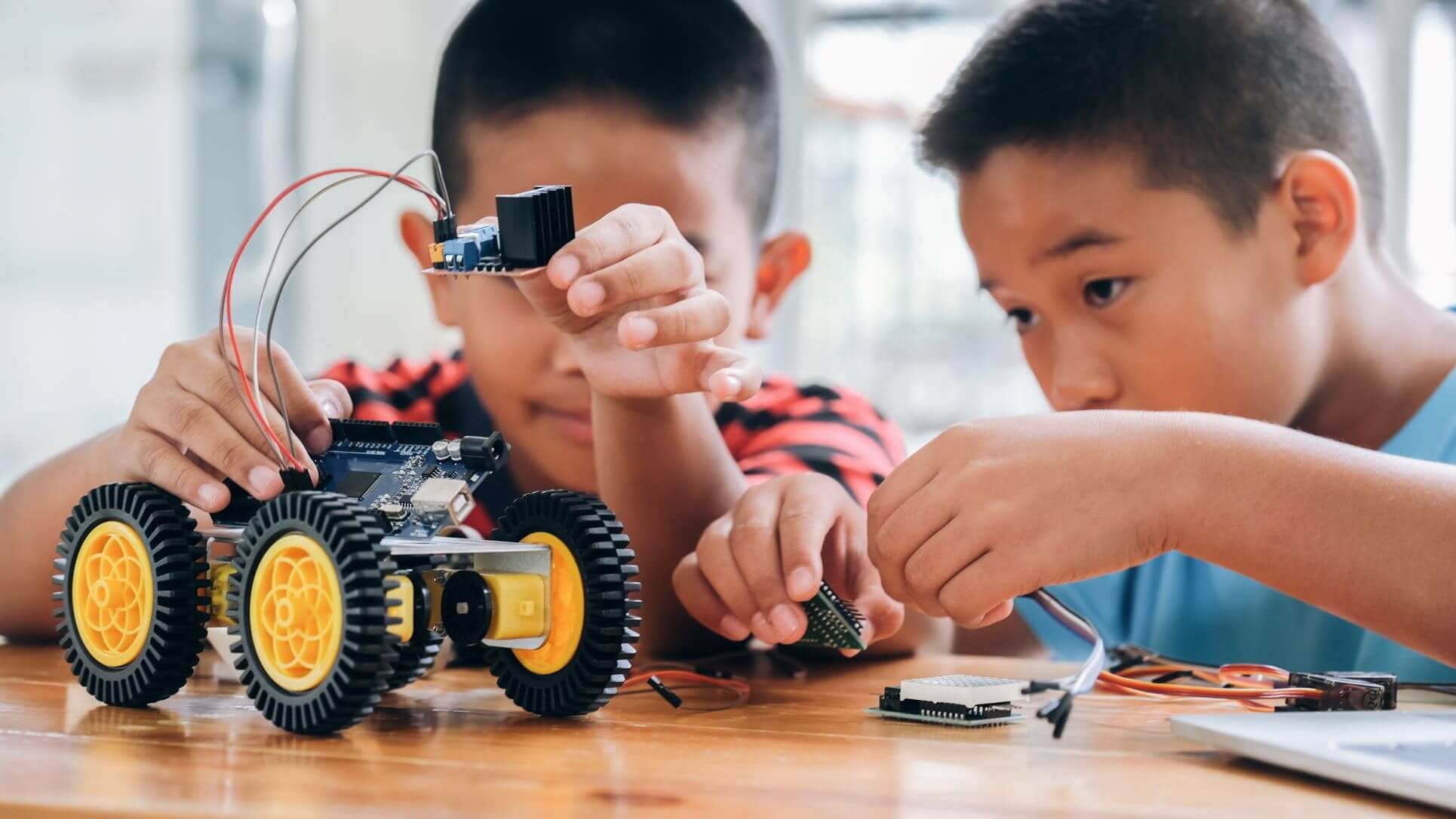 Coding also helps children improve their logical reasoning skills. Students need to think about what they want their software to do for users. In this way, they're exercising their reasoning skills. As junior designers, they have to anticipate various actions that users could take with their program, and create a response.
Thus, coding activities can help kids improve their understanding of math. It does so by boosting their understanding of abstract concepts and logical reasoning.
STEM programs allow students to experience real-world applications of educational concepts
With STEM programs, students can see and experience the real-world benefits of educational ideas. This extends kids learning beyond the classroom. Instead of only learning about concepts in class, they can put their knowledge to work on projects.
When kids understand the concepts on a deeper level, they are better able to remember lessons. Additionally, stem activities allow them to have fun while they are learning. This can instill in them the desire for lifelong learning.
What's more, stem activities allow kids to connect what they are learning with its real-world use. This can unlock their imagination to help solve world problems and make life easier.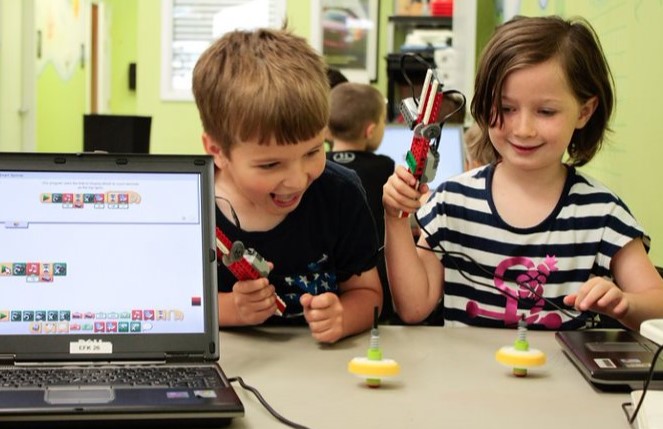 Curiosity, creativity, and determination are key to coding
Learning to code is not only about mastering coding and computing languages! It also draws out a child's curiosity, creativity, and determination. And these characteristics are applicable throughout their academic life. It empowers students with the tech tools they need today to build the solutions of tomorrow.
Cultivating curiosity in children encourages them to ask questions and search for answers. Creativity in turn opens up innovation and imagination. Kids can see things in a new way and find unique ways to solve problems. Determination enables children to keep going despite obstacles, challenges, and even failure.
All these characteristics will help your kids navigate through the world. They will be able to tackle any problems they'll encounter. And they are the skills that the next generation of leaders needs to have. Not to mention, it will help them become more successful in school.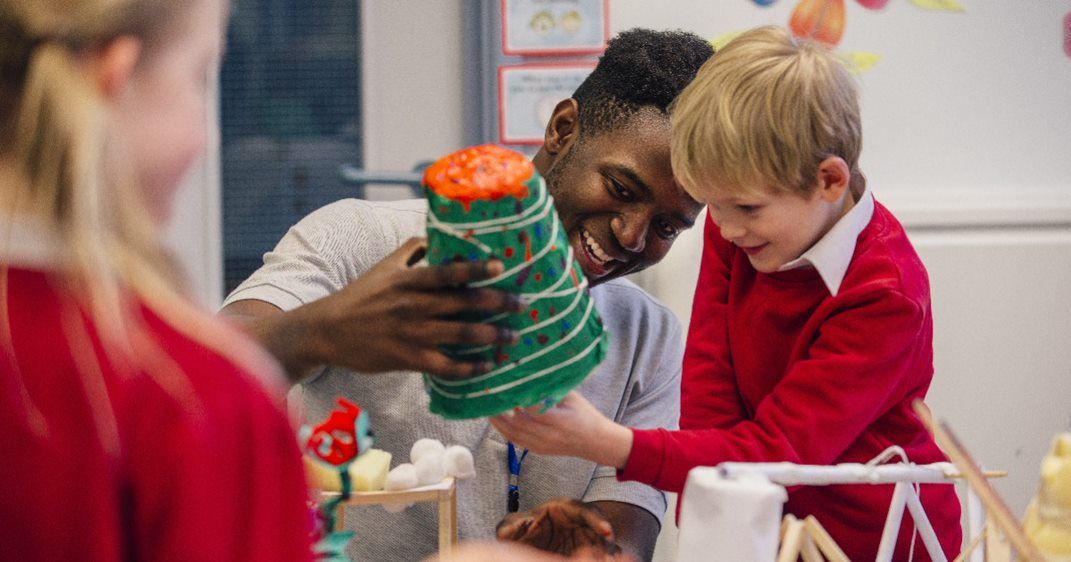 Where to Find STEM Programs – for Parents and Educators
Researchers and studies have shown STEM education importance for children. Yet, parents and educators should look beyond the classroom to help kids learn STEM topics. This can include creating engaging activities or talking about STEM. However, it also benefits students to attend after-school programs or camps like the ones offered by Engineering for Kids (E4K).
We offer a variety of STEM activities and programs. With our programs, kids can get involved in STEM learning in fun and engaging ways. This includes Minecraft challenges, robot building, and even learning more about space.
Find out more about what E4K offers and our different locations. Let us help your kids enjoy the fun and benefits of STEM education!
Find Your Locations
Find Your Local Engineering For Kids