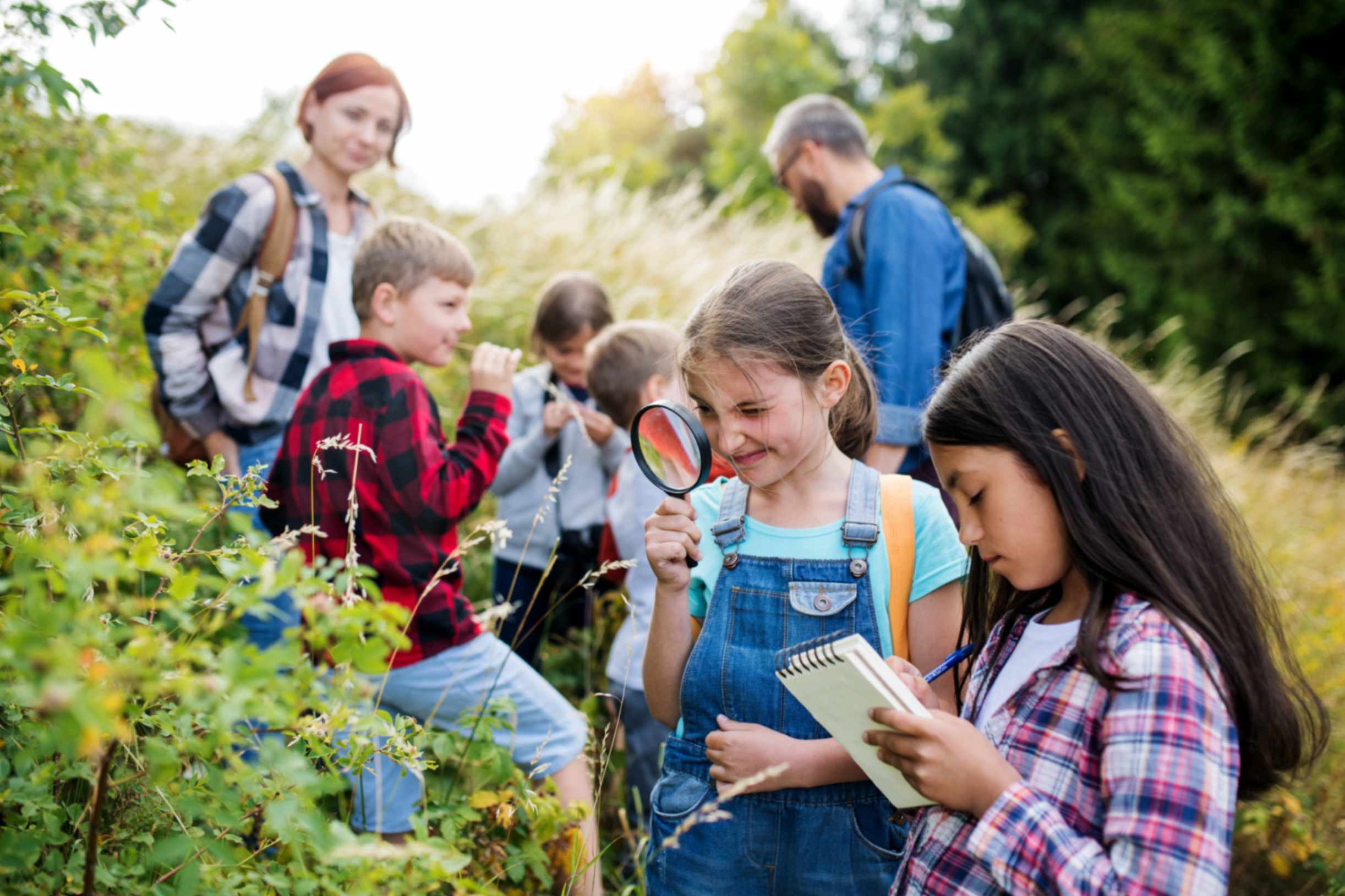 Your Complete Guide to Choosing an Exciting STEM Summer Camp!
Summer break is just around the corner, and parents are scrambling for ways to keep their children entertained during work hours.
Meanwhile, research shows children may lose up to 40% of what they learned during the school year while on summer break. This is even more significant for older students – and math tends to be affected more than reading. In addition, with the COVID-19 pandemic resulting in months of learning loss, it's crucial that students stay engaged with learning during the summer vacation or they may fall behind.
One of the most effective ways to keep them engaged and learning is through STEM (Science, Technology, Engineering, Math) summer camps. STEM summer programs allow children to explore technical disciplines in a fun and engaging way. These programs prevent learning loss and promote creativity, critical thinking, and problem-solving skills.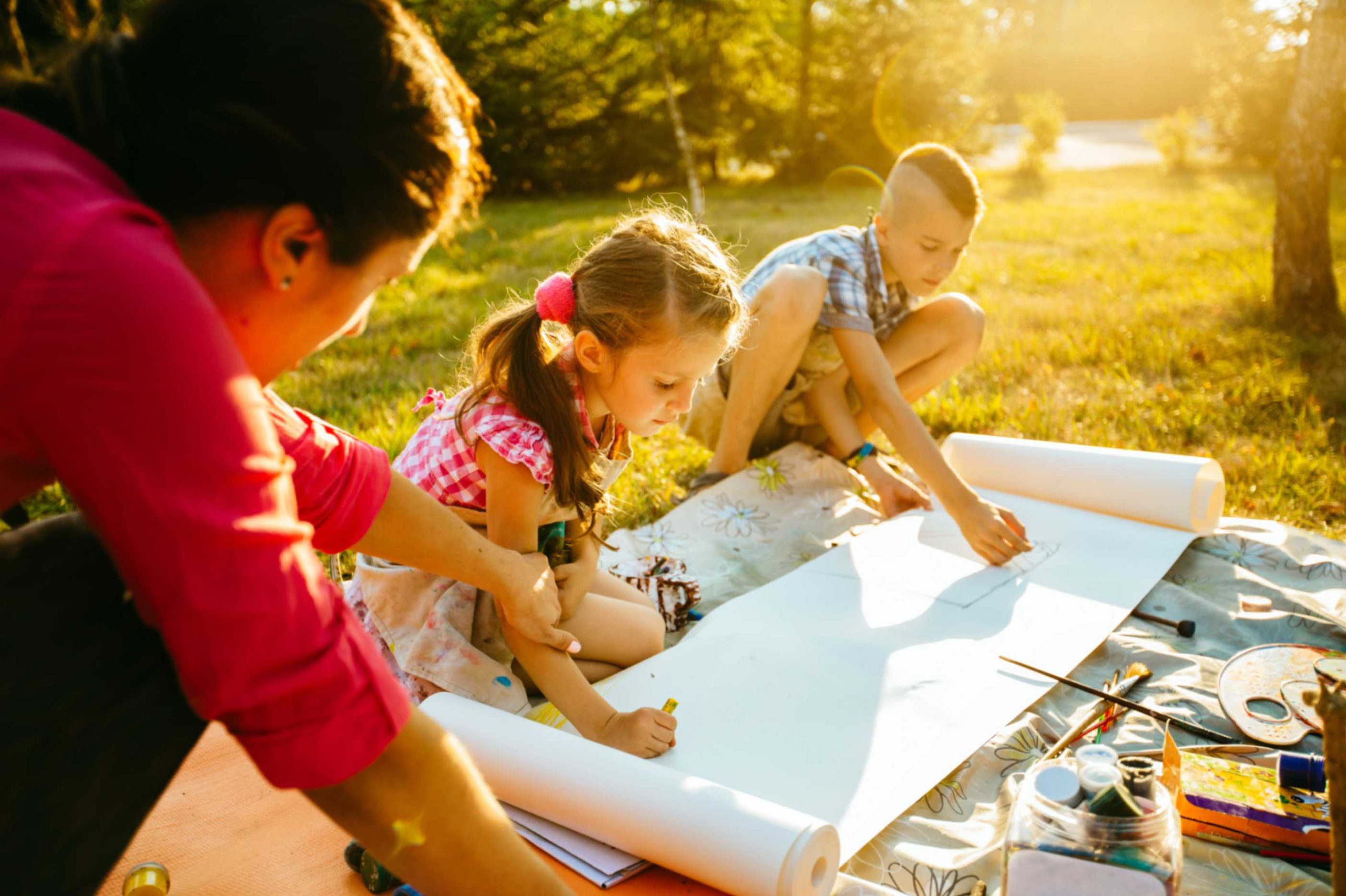 Benefits of STEM summer camps
A STEM summer camp is about more than just learning, it also helps kids develop essential tools for success, such as:
Teamwork
Communication
Creativity
Confidence
Problem-solving
Independence
Resiliency
Friendships
Moreover, these summer camps introduce your child to a new passion or hobby, and help cultivate a love of learning.
Types of STEM Summer Camps
Before you start searching out STEM camps near you, it's important to know the variety of activities available. Here are just a few fun programs to explore with STEM-based summer camps:
Robotics
In robotics summer camps, children will discover how robots are used to solve real-world problems, from exploring space to cleaning up the environment. Besides teaching kids the coolest aspects of robotics, many programs allow the campers to program, build and use their own robot!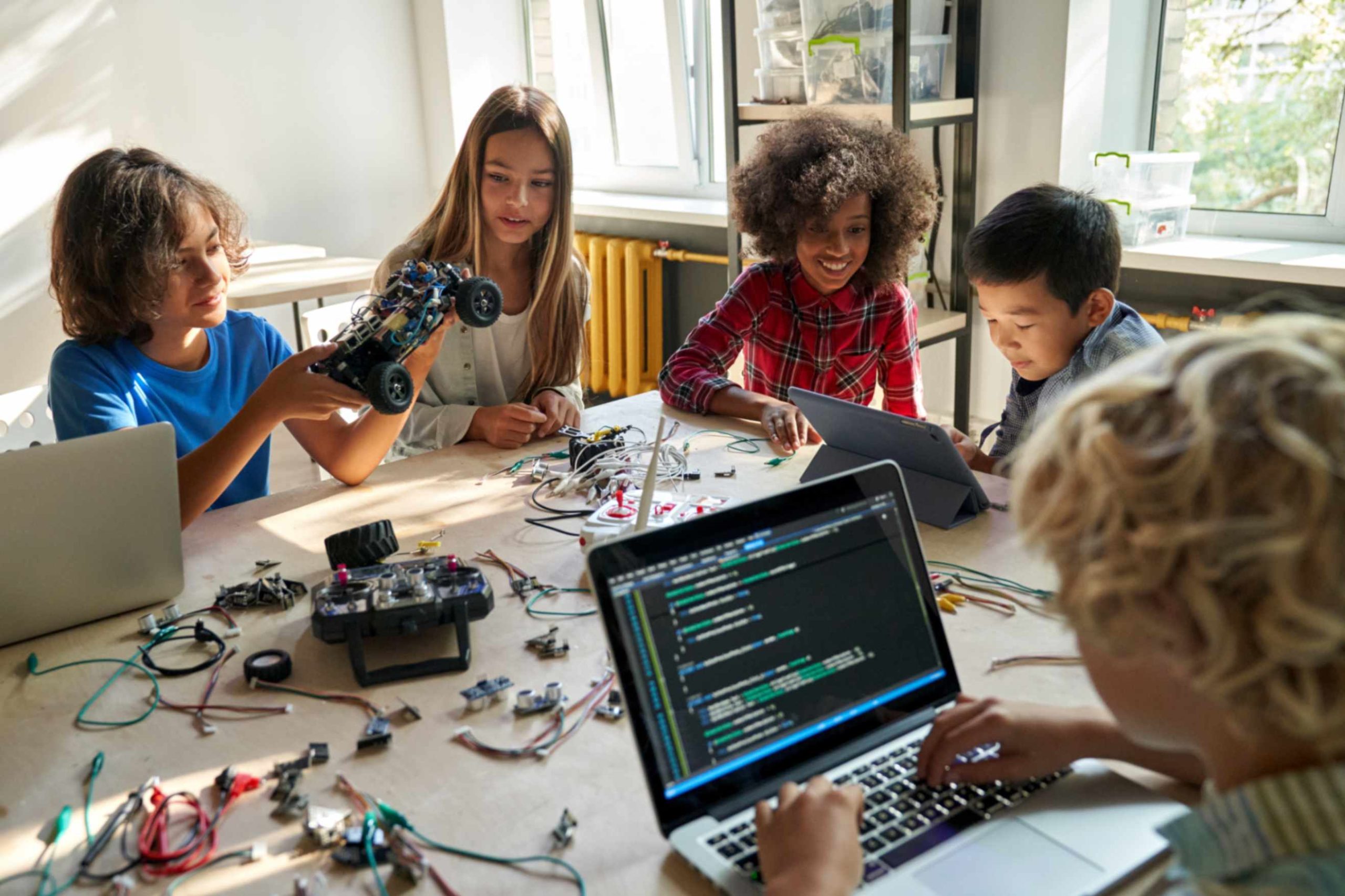 Coding
Is it difficult pulling your child away from their video games? More and more parents today find this is the case. And if your child sees a future in video game development, it's important to know that coding will be an essential skill. To help kids develop these skills, a good STEM summer program offers coding summer camps that open up young minds to this amazing discipline.
Engineering
Does your child love to build things with Legos or other hands-on materials? Then an engineering summer camp is an ideal fit! Engineering summer camps offer an interactive learning experience where children can apply their knowledge and create cool, useful items – from sailboats to spaceships!
How to Choose the Right STEM Summer Camp for Your Child
Choosing the right STEM summer camp can seem daunting, so follow these steps to help make your decision easier:
What are your child's interests?
Start by assessing your child's interests, talents, and capabilities. For instance, does your child love space? Then a space-themed STEM summer camp covering mechanical engineering, aerospace engineering, and robotics would work beautifully! Does your child love video games? There are amazing STEM summer camps that cover programming and design. Finding a summer camp that fits their passion can make your choice far easier.
Consider your budget
It's no secret that summer camps can be expensive, so a smart way to approach this financial decision isn't necessarily a focus on cost. We recommend searching for camps that provide the most return on investment. If your goal is to help prevent learning loss over the summer, you'll want to consider a quality STEM summer camp with STEM.org Accredited Activities and Cognia STEM Provider Certification.
How old is your child?
You would never put your 9-year-old in a high school program, so your child's age is a significant factor when choosing a STEM summer camp. Make sure to check the offerings at your STEM summer program to reflect your child's age and learning level.
What is the camp's availability?
Remember, summer camps tend to fill up quickly, so if you are reading this article mere weeks away from summer break, you must act fast! Research all available offerings as soon as you can. And if you are in the unfortunate situation where you live too far away from a day camp, fear not – many camps offer captivating virtual programs so students are not limited in participation based on where they live.
Learn more about the instructors
Once you narrowed down the list of STEM camps, find out more about camp instructors. STEM camps are a great place to find positive role models, and you want to give your child an opportunity to learn from someone who has knowledge and passion for the subject.
What is the camp class size?
You may also want to know more about the size of the camp and number of campers participating in activities. The ideal learning environment ensures that instructors are able to offer some one-on-one time with each camper. This not only helps students learn, but it can also make them feel more comfortable.
Tips for Preparing Your Child for a STEM Summer Camp
Once you've decided on a STEM summer camp, the next step is getting your child ready and excited to participate. Some kids jump right in, while others may take a little while to get comfortable with the idea; so, gauge your child's feelings about summer camp and talk to them about any concerns they have.
Here are some key things you'll want to cover with your child before they attend:
Expectations
Talk through any rules and expectations the summer camp has for participants. Most camps, such as our programs through Engineering For Kids (EFK), ask students to always be respectful of others in the camp. Remember: the goal of summer camp STEM programs are to allow students to experiment, enjoy their successes, and know that if they fail, there is no shame. STEM programs are a learning process for everyone!
Camp activities
"What will STEM camp be like?" is one of the biggest questions kids have. You can talk to them about the theme of the camp, what projects they might be interested in doing, and what they will be learning about. A good camp, like our EFK summer camps, love it when kids come excited to engage with our instructors and full of creative ideas they want to explore.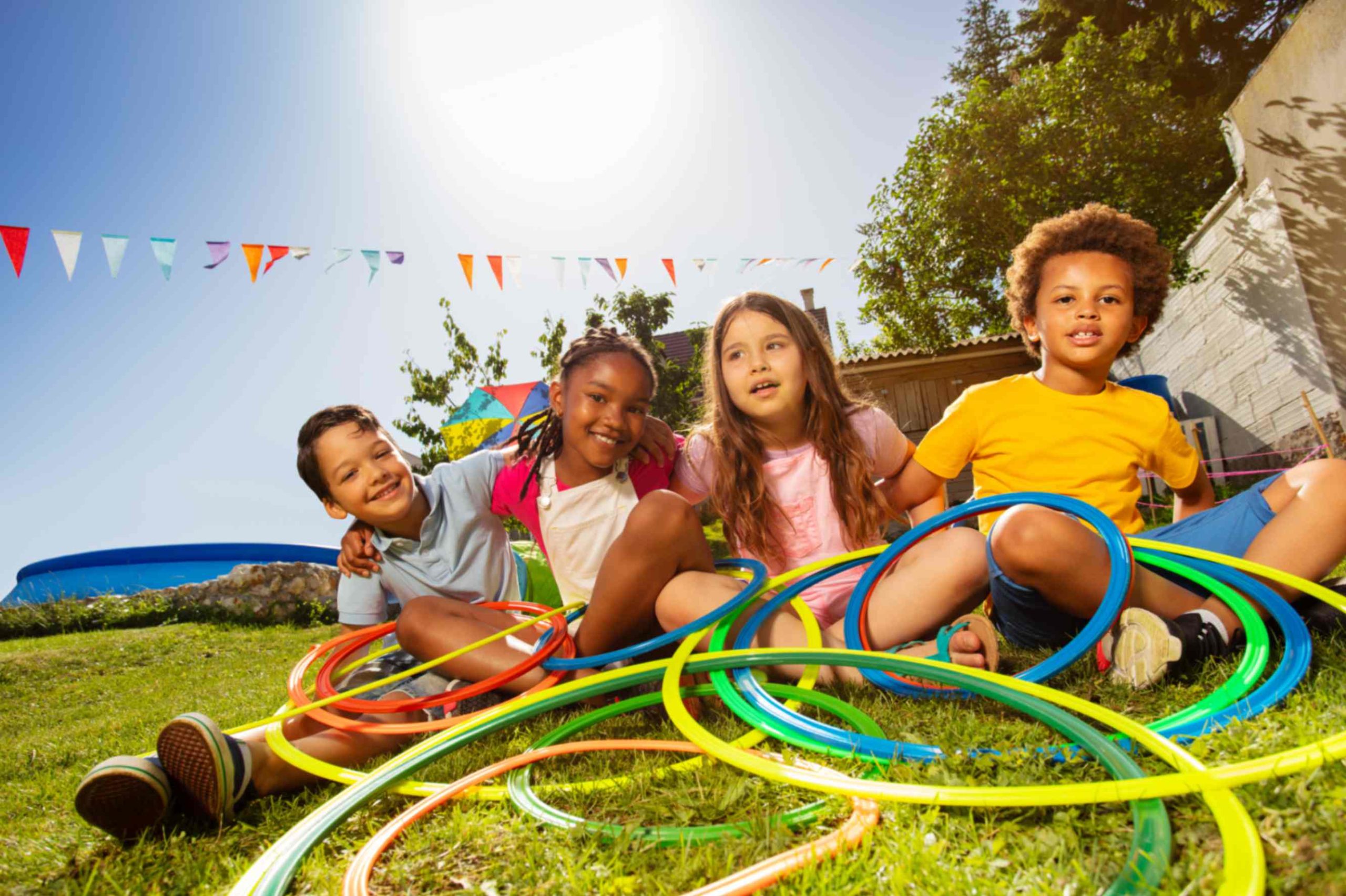 Address any fears
Depending on how old your child is and their level of independence, some kids may feel anxious about attending a STEM camp. Acknowledge their feelings and help them focus on the positive experiences they'll have. At our EFK summer camps, we try to have all our campers engaged in the process while having fun at the same time.
Act fast! Summer is closer than you think!
At Engineering For Kids, we enjoy helping children learn more about STEM and the world around us. If you're looking for a STEM summer camp for kids, contact our home office and sign up today!
Find Your Locations
Find Your Local Engineering For Kids