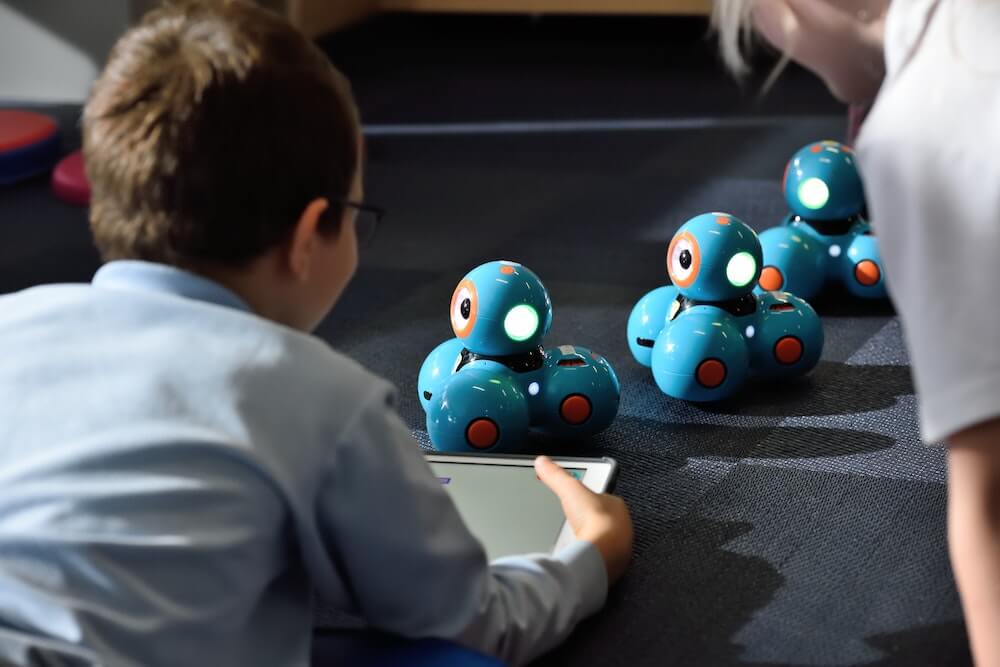 With virtual programs, interactive toys and games, and at-home science kits, there are more avenues open for distance-learning than ever before!
For parents looking to homeschool their children this year, we recommend working some of these STEM resources into your curriculum:
Goobi 70 Piece Construction Set, Ages 3+
Award-winning Goobi is here to help kids explore magnetism and learn about its attractive and repulsive properties. Have older kids in your home? Have them construct various 3D structures using different pieces of the set!
EMIDO Building Blocks, Ages 3+
EMIDO building blocks can easily snap together to form an arbitrary shape, flowers, animals, cars, and more. Let your child's imagination run wild while also helping with fine motor development, cognitive development of color, teamwork ability, and more!
Shifu Orboot (App Based): Augmented Reality Interactive Globe For Kids, Ages 4+
Travel the world with Orboot! This award-winning educational toy allows children to explore the globe with 400+ highlights and 1000+ cool facts across 6 categories: cuisines, cultures, inventions, monuments, animals, and maps.
Learning Resources Code & Go Robot Mouse Math Expansion Pack, Ages 5+
Introduce fundamental math skills with this expansion set for Learning Resources' popular Code & Go Robot Mouse! Using the included items you can introduce core coding concepts to lessons in addition, subtraction, number sequencing, and more. For example, your child may program Colby the Mouse to find only odd-numbered cards or figure out the coding commands needed to send Colby to a specific number on the playmat. Note: Colby the Mouse is sold separately.
Shifu Plugo Link (App Based), Ages 5+
Transform your tablet or smartphone into a fun-filled learning system! Your kids will develop their engineering skills while solving real-world problems. Full of storytelling and fun characters, you can adjust the difficulty of challenges based on your child's age (5 through 10).
Wonder Workshop Dash – Coding Robot for Kids, Ages 6+
Meet Dash Robot, already used in 20,000+ classrooms worldwide! This award-winning robot helps kids learn to code while also helping to develop their critical thinking skills. Dash is able to respond to voice commands or any of the 5 free downloadable apps to sing, draw, and move around.
4M Weather Station Kit, Ages 8+
This handy weather kit contains a full set of basic tools your child needs to observe and record weather conditions around your home. This kit can also teach kids to construct a terrarium in order to learn about the greenhouse effect on plants!
4M Green Science Solar Rover Kit, Ages 8+
Another fully equipped kit from 4M, this time including everything you need to build a solar-powered car. Explore mechanics and alternate energy sources by transforming a recycled soda can into a solar-powered rover.
Related Reading:
Looking for more STEM learning resources, we've got you covered! Contact your local Engineering For Kids today to learn more about the virtual programs we offer.
Disclosure: This post contains affiliate links and we may receive commissions if you visit a link and buy something through our recommendations. Purchasing via an affiliate link does not cost you any extra, and we only recommend products that we believe are best for inspiring the next generation of engineers!
Find Your Locations
Find Your Local Engineering For Kids