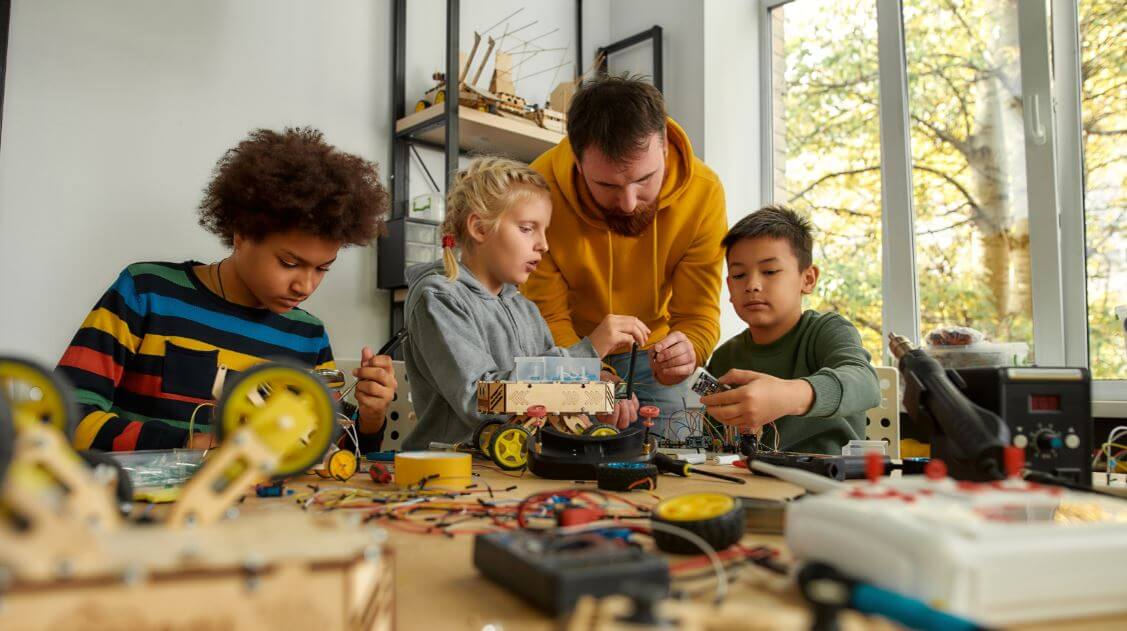 What is EWeek?
EWeek, or Engineers Week, is a week dedicated to celebrating the amazing and influential work of engineers. It is held each year in February in close conjunction with George Washington's birthday (who many believe to be our nation's "first engineer" with his survey work).
Engineers Week was first observed in 1951 by the National Society of Professional Engineers and now NSPE's foundation DiscoverE, continues to help celebrate and acknowledge engineers. Many "engineering, education, and cultural societies" come together with "corporations and government agencies" to help make EWeek a success. Discover Engineering describes Eweek as a time "to recognize the individuals who create today's awe-inspiring wonders and the field of engineering."
This year, Eweek will be celebrated February 21st – February 27th.
Why do we celebrate?
The Museum of Science says that Engineers Week is "intended to show how engineers make a difference in our world, boost awareness of our need for engineers, and especially, support and promote activities that get students interested in engineering." EWeek promotes the importance of careers in science, technology, and math. The yearly observance of Engineers week also helps boost interest in engineering fields as well as helps to ensure that there will be a diverse future in engineering.
Engineers in Real Life
The future of engineering is bright. Engineers are becoming more and more prevalent in our world. The U.S Bureau of Labor Statistics says jobs in engineering are "projected to grow 4.0 percent from 2014 to 2024, adding about 65,000 new jobs." 3 of the top fields in engineering expected to skyrocket over the next few years are:
Environmental engineers: those who work to solve the world's most pressing environmental problems
Civil engineers: those who design, build, and supervise projects like roads, bridges, tunnels, airports, and more
Mechanical engineers: those who build machines and other tools that improve life's challenges
Girl Day
During EWeek there is one day dedicated to specifically celebrating girls in Engineering and STEM, called Girl Day. This year it will be celebrated on February 25th. The goal of Girl Day is to engage girls in engineering and get them excited about the engineering profession. There are many ways to get girls involved with engineering. One is exposing them to the creative side of engineering and putting the tools in their hands to experiment. You can also sign them up for extracurricular programs like ones offered by Engineering for Kids.
Get Involved!
Now it's your turn! EWeek is not just for people who are in the engineering or STEM field. It's for anyone with deep curiosity or a desire to learn and it wouldn't be EWeek without exploring and doing some hands-on experiments. So help us celebrate!
Share your photos and videos to social media and use the hashtags #EFKeweek2021, #eweek2021, #Engineer4Tomorrow, and #girlday2021 to show us how you are celebrating Eweek!
Find Your Locations
Find Your Local Engineering For Kids