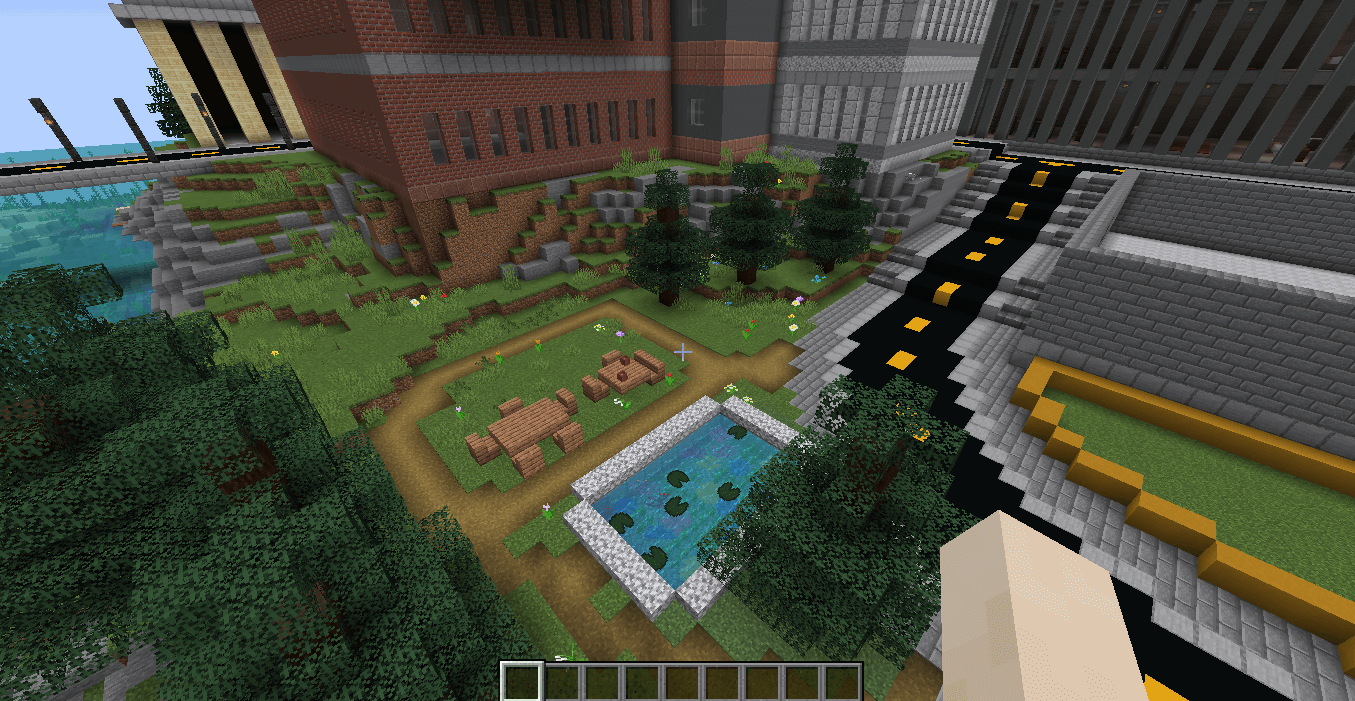 Teaching in 2021 can be tough and keeping students engaged can be even tougher. As a teacher or parent, you can reinforce concepts that students are learning in the classroom by using a fun and engaging platform like Minecraft – one that many kids might already be familiar with. Yes, you read that correctly. You can use Minecraft as an educational tool!
In the last few years, Minecraft has become one of the most played games by kids ages 10 and up. In fact, in 2020 almost 131 million people played Minecraft monthly! It is considered one of the top-selling games of all time. Minecraft is a blocky virtual world in which you can create buildings, explore the landscape, and battle mobs.
How can Minecraft be used in the classroom?
Minecraft can be used to teach many important 21st century skills. According to Minecraft Education Edition, teachers using Minecraft as an educational tool found "significant improvements in creativity, collaboration, problem-solving, and computational thinking skills" in their students. 98% of teachers said that problem solving was the top skill that students were able to take away. Problem-solving is one of the main skills that is looked for when applying for jobs.
Using and playing Minecraft in the classroom can also foster social and emotional learning. Currently, over 40% of jobs require soft skills. These skills include things like teamwork, communication, time management, and self-motivation. Minecraft can help build all of these in students. Many teachers who have used Minecraft as an educational tool have said that communication is another top skill learned and improved.
There are also many academic benefits to using Minecraft. When moving around the virtual world of Minecraft, students use cardinal directions and other map skills. The game also requires tons of reading, sequencing, and mathematical reasoning. 71% of teachers said they saw "improvement in student numeracy and computational thinking."
Minecraft Education Edition
Minecraft Education Edition is another way you can get great ideas for using Minecraft as an educational tool. They have many different lessons and kits to choose from. The kits are sorted by subject and include multiple lessons based on topics like:
Sustainability and recycling
Food production and energy systems
Space exploration and planetary systems
Energy transfer, forces, units of measurement
Writing and language arts
Historical events and geography
Coding fundamentals and python
Math for all grade levels
Art and design
Programs that teach Minecraft
In addition to resources for parents and teachers, you may alternatively choose to enroll your child in an educational extracurricular program. Engineering For Kids has exciting summer camp options called Urban Innovations with Minecraft. In this camp, students will immerse themselves in the Minecraft game and use a design process to make models of a futuristic, sustainable city. They explore a variety of themes and will become project managers to design their own city to meet certain criteria within the camp. At the end of the summer, students can submit their designs to a Global Minecraft Design Competition and compete against other Engineering For Kids campers across the globe!
Using Minecraft as an educational tool has many amazing benefits for students. But it also is a way to get kids excited and motivated to learn. In the future, we see more and more digital games being used in the classroom to keep kids engaged and build on the knowledge they're learning in the traditional classroom.
Find Your Locations
Find Your Local Engineering For Kids