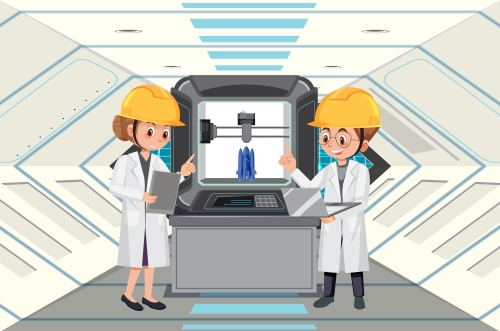 Engineering is more than a job description. It covers an entire industry of individuals who use math and science to design and build solutions to problems. It's one of the STEM fields, which means science, technology, engineering, and math. At Engineering for Kids (E4K) we have an entire STEM curriculum that includes engineering projects and challenges.
The field of engineering has a strong forecast with lots of room for growth. According to the U.S. Bureau of Statistics, there are nearly 140,000 new jobs projected in engineering. Moreover, engineers earn a very good salary – over two times the median wage.
If your child is showing an interest in building or designing, a career in engineering might be a great fit. Engineering for Kids workshops, after-school activities, and camps can help your child cultivate a love of engineering and hone their skills.
In this blog, we'll delve deeper to answer the question "what is engineering?"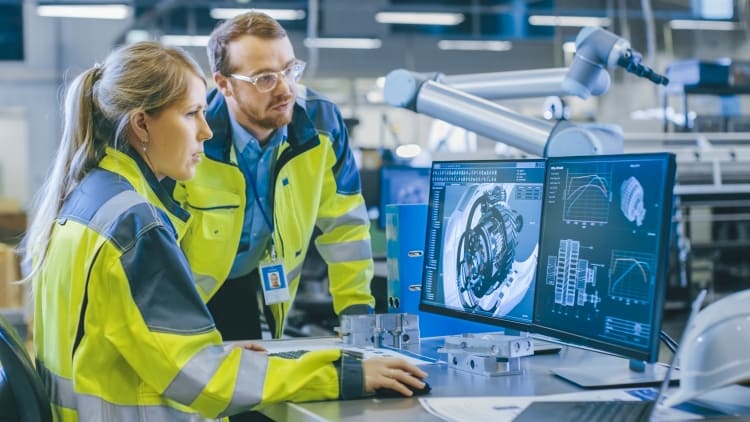 What is Engineering?
Engineers are innovative problem solvers. While scientists and inventors create things, it's the engineer that figures out how the creation can be used to solve real-world problems. Engineers love to figure out how things work and use their knowledge in practical ways. This can include building electronics, planning buildings or bridges, or even creating robots or spaceships to further human ingenuity.
Engineering has left behind some amazing creations including the pyramids, Eiffel Tower, Roman aqueducts, ancient road systems, and more. Applying math and science to solve problems and overcome challenges is essential in answering the question 'what is an engineer?'. But there are different types of engineers so no matter what your interests are – space, electronics, city design – there is a place for engineers.
What do engineers do?
Engineers have different interests, talents, and strengths. Some are good at planning out cities or structures, while others enjoy technology like robots or spacecraft. When it comes to answering 'what does an engineer do?', there is a place for everyone who likes to problem solve.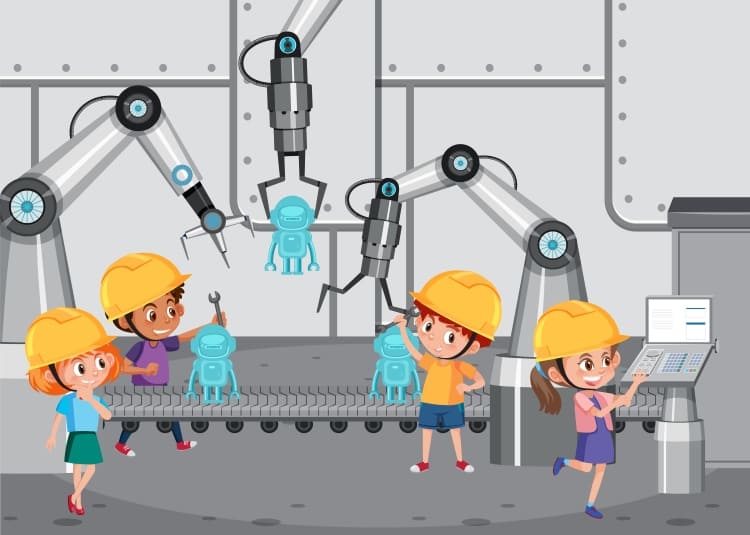 Types of Engineers
In the world of engineering, there are many different types of work. Where you apply your skills depends on your interests and your talent. Here are the most common types of engineers.
Civil Engineer
Civil engineers are those who help solve problems with infrastructure. That includes roads, bridges, tunnels, water or sewer systems, etc. They often work with cities, towns, or governments on projects.
Chemical Engineer
Solving challenges that involve food, medication, or chemicals is the role of a chemical engineer. They have a good understanding of various sciences like biology, chemistry, and physics. Chemical engineers apply their knowledge to make products safer and more effective. They often work in labs or offices.
Mechanical Engineer
The main role of a mechanical engineer is to design machines. This can include every type of machine from household appliances to jets. A mechanical engineer uses their abilities to solve problems for people and companies, from making life more comfortable to creating more environmentally friendly machines.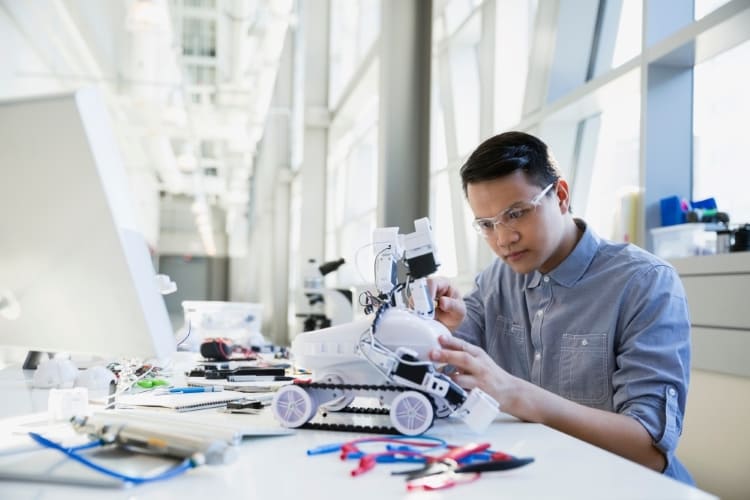 Electrical Engineer
Engineers that work with electrical components like computers, motors, and more fall into the category of electrical engineers. Many industries hire electrical engineers from research facilities to manufacturing plants.
Agricultural Engineer
Food production has become a major industry and engineers also work in this area. Their role is to solve problems with regard to agriculture, which can include plants, animals, and machinery. For example, they can design farm equipment that makes harvesting more efficient.
Aerospace Engineer
For those who are excited about flight or space exploration, aerospace engineering would be an ideal fit. An aerospace engineer designs different parts of aircraft and spaceships. This can include every small component that is essential to making the machine work.
Biomedical Engineer
Making life better for patients and healthcare workers is the goal of a biomedical engineer. They use science and math to solve problems in healthcare. Some examples include pacemakers, artificial limbs, and surgical robots.
Nuclear Engineer
Engineers that develop and design safe ways to work with nuclear equipment are called nuclear engineers. Some of their tasks can include writing instructional materials for nuclear power plants or creating medical imaging devices for use in healthcare. They can also be called upon in emergencies such as a nuclear power plant shutdown.
Skills for Engineers
Anyone with an interest in becoming an engineer will be successful. At E4K, our programs are designed to help kids explore engineering and other STEM subjects. As we consider 'what is an engineer?', it's good to know what skills make this career choice a good fit.
Curiosity
Engineers have a natural wonder about the world around them and how things work. If you love to figure things out and see what makes them tick, engineering could be the right career for you.
Creativity
Those who like to think outside the box or come up with new uses for things could excel with an engineering career.
Detail-minded
Small things can make a big impact in engineering. If just one part of a component is missing or not working like it is supposed to, it may hinder the entire project. As an engineer, being aware of every detail is important.
Problem-solving
Does your child love puzzles? Are problems only opportunities to discover new solutions? At the heart of it, engineers are problem-solvers. They enjoy the challenge of wrestling with an issue until they can fix it.
Persistence
It can take time to figure out a solution to a problem. Engineers need to have patience and persistence to stick with a project and not give up too easily.
Communication
As with most careers, communication is a big part of what engineers need to do. It's one thing to have an idea for a solution, it's another to be able to express your idea to others. With engineering, you can share your plans either verbally or in writing. It's about helping others understand what the project goal is.
To become an engineer, you'll need to get some training. Most people that work as engineers have a Bachelor's degree. You can also specialize in an area of engineering that you're most interested in by taking some extra courses or learning on the job.
If you think your child might be interested in a career in engineering, support and inspire them with the activities at E4K! E4K has a variety of locations so you'll be able to find the engineering programs closest to you.
Find Your Locations
Find Your Local Engineering For Kids