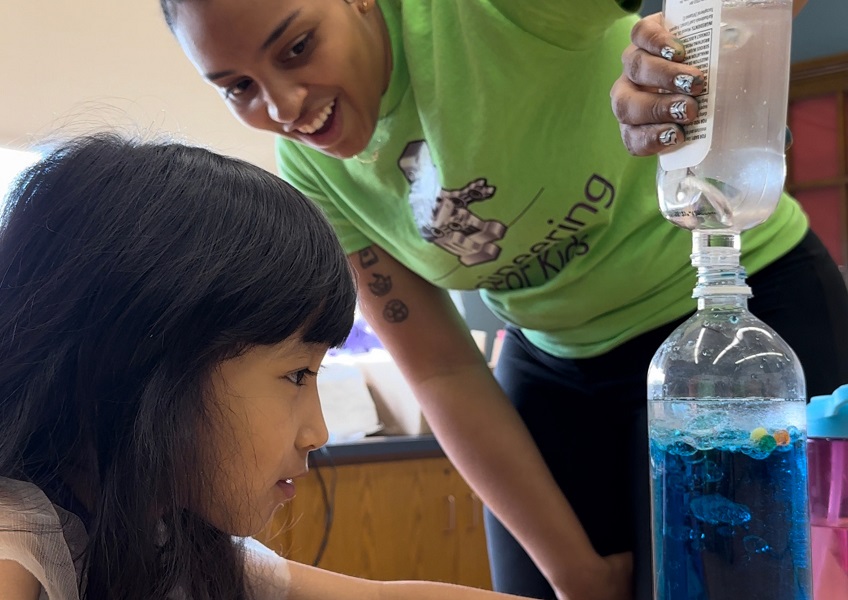 Building the Foundation for a Brighter Future
Engaging children in early engineering education offers numerous benefits for their development. It nurtures their natural curiosity and fosters valuable skills like problem-solving, creativity, and communication. Discover why early engineering education is a valuable tool for developing young minds and paving the way for their future success.
Early Engineering Education: A Cognitive Foundation
Exposure to engineering concepts, such as the engineering design process, at an early age sets children up with a strong cognitive foundation. The skills they will learn and practice while they work through engineering activities will help them develop in key areas of their development.
In particular, engineering projects for children focus on solving problems. This could be in building activities or creating airplanes, rockets, pulleys, and more. As young children follow directions and work towards creating a specific object, they will need to overcome some challenges or obstacles in their design. Doing this enables kids to stretch their problem-solving skills and think creatively.
Benefits of Early Engineering Education
Learning engineering concepts help children develop key characteristics that benefit them in any career they choose. These include skills such as:
– Better Problem-Solving Abilities
Engineers are problem-solvers. Engineering in early childhood helps kids cultivate a problem-solving mindset. Engineering activities for young children require them to figure out what the problem is that needs to be solved, and then think of ways to solve it.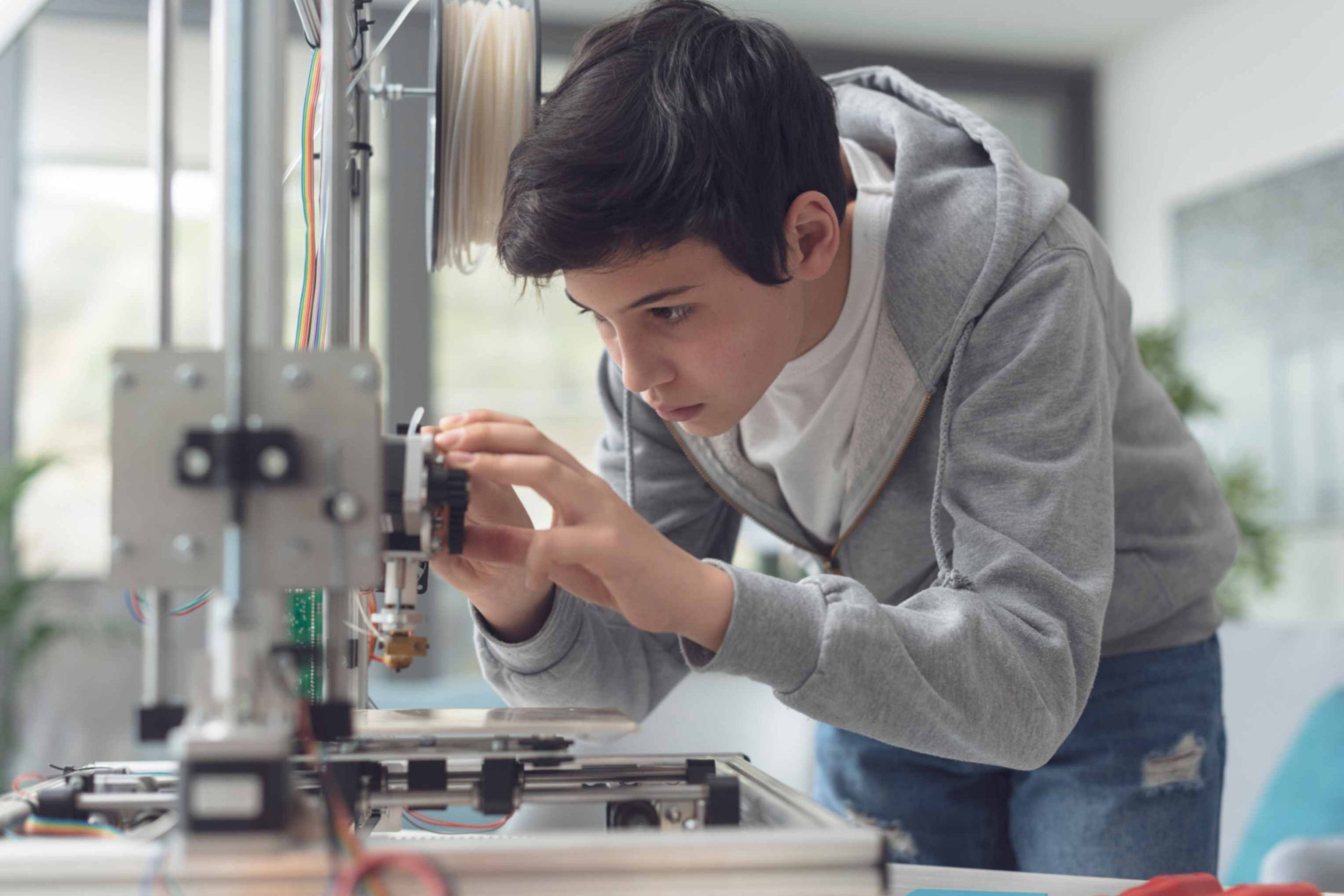 – Increased Creativity
Teaching engineering at a young age allows children to use creativity to solve problems. Kids are very imaginative and discover unique ways to work around engineering situations. Exercising creative muscles is fun for kids, and it also encourages them to look at things differently and find innovative solutions.
– Improved Motor Skills
Working with blocks or other building materials allows young children to develop their motor skills and strengthen hand-to-eye coordination. Engineering projects are specifically designed to help young children with these types of skills.
– Better Reasoning Skills
Children participating in engineering activities will also be working on their reasoning or critical thinking skills. They will come to understand concepts like cause and effect, and reasoning as they problem-solve. These skills are vital for making decisions in their lives.
– Superior Communication Abilities
Young children are still developing their language skills and early engineering education helps them practice communication. Whether this is through collaboration and teamwork on projects or by encouraging children to explain their ideas and solutions, engineering activities are a great way for kids to expand their vocabulary.
– Great Career Preparation
While your child may not be thinking about their future career, parents and educators should be keeping it in mind. Identifying a child's talents early and offering them opportunities to grow in these areas sets them on a successful course for the future. While not every child will want a STEM (science, technology, engineering, and math) job, the skills they learn by working through engineering activities helps regardless of the path they choose.
Methods and Activities for Young Learners
Young students love to participate in hands-on activities where they move around as they learn. Including engineering education into early childhood curriculum is fun and simple to implement. Here are some activities that help teach engineering concepts to kids at different ages and stages.
1. Constructing a Bridge
Challenge children to design and build a sturdy bridge using various materials like bricks, blocks, and craft supplies. You can also provide guidance or present a challenge, like constructing the bridge solely with green Legos. The next step is proving their bridge's worthiness by seeing how much weight it can withstand!
2. Building Airplanes
Offer a variety of materials for students to experiment with as they dream up their own airplane design. From paper to straws to paper clips, there are endless things that students use to bring their creations to life. Encourage them to see how far it will fly if they throw it. Students can also be challenged to change up their design to get it to fly further.
3. Assembling Ramps
Ramps are an excellent way to teach engineering for students of all ages. Allow them to pick from different types of materials, like paper towel rolls or cardboard. Use balls, marbles, etc. to see how fast they travel down the ramp. Ask kids to think of materials in the classroom in at home that they could use to create a ramp to help them expand their engineering capabilities.
4. Creating a Robot
Students who want to take their engineering skills to the next level should attempt building a robot. Kids create anything from very simple machines to ones that are more complex and capable of multiple moves.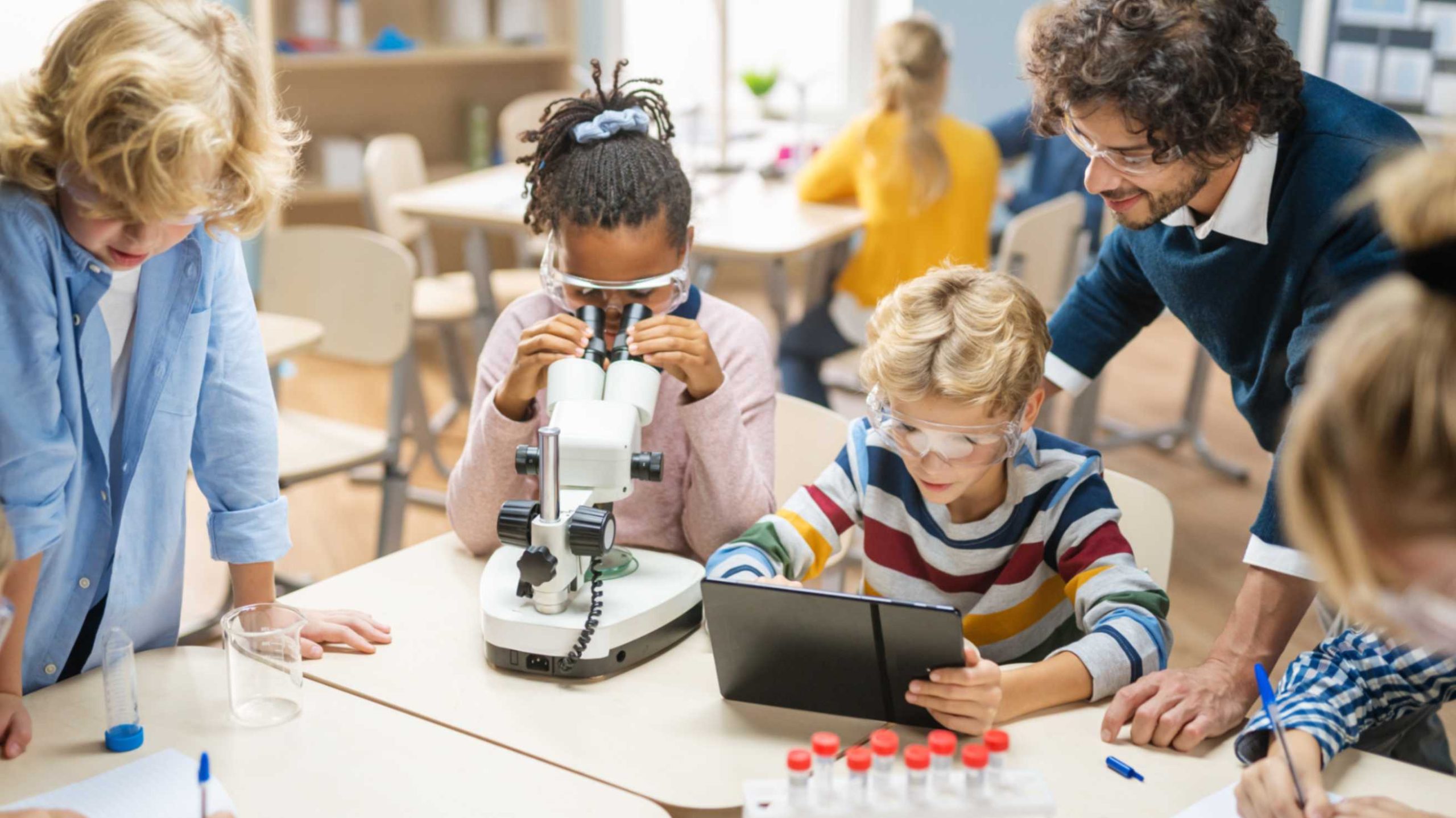 5. After School Programs
Learning doesn't need to stop once school is done, there are many ways to help young children engage with engineering concepts – such as after school programs. For instance, at Engineering For Kids, our interactive engineering after school program engages children with fun activities that also teach engineering practices.
These hands-on activities put kids in the driver's seat of their learning. It allows children to test and practice their creations, improving their problem-solving and creative skills. The best part is kids won't feel the pressure to get top grades or score high academically. EFK after school programs focus on letting your child's curiosity be the teacher to help students develop independence over their learning.
Fostering a Lifelong Interest in STEM
The importance of early engineering education goes deep into cultivating a lifelong interest in STEM. Engineering education engages kids by empowering them to solve problems using their own creativity and critical thinking. As students work through engineering design challenges, they'll earn a feeling of achievement when they figure out solutions. Each success a child has increases their confidence in their capabilities, which reduces the hesitation some feel towards STEM subjects.
Fostering an interest in STEM at an early age sets kids up for future career opportunities in various fields. Work openings in many of these areas are expected to grow in the next several years, and students interested will find a wealth of opportunities. Moreover, the skills that are developed by engaging in engineering activities are useful at in everyday life, such as problem-solving.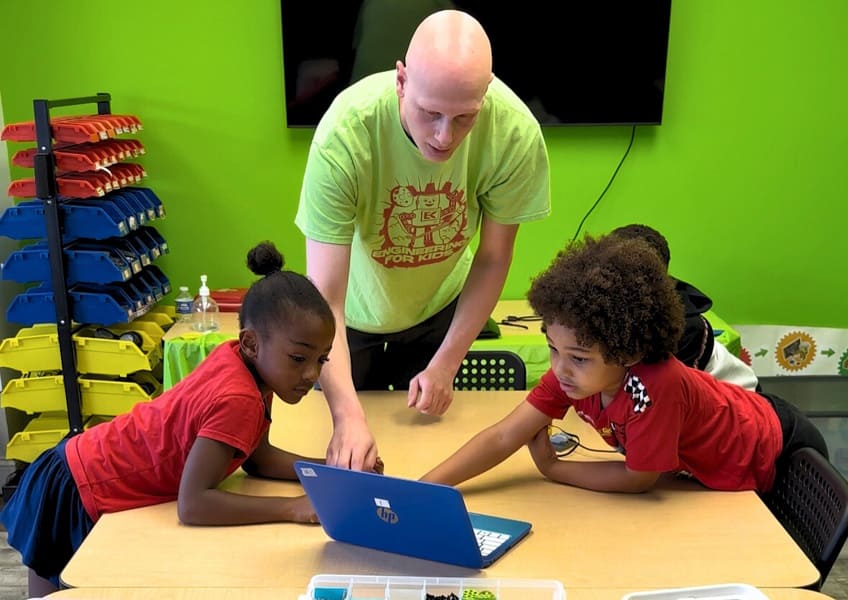 Early Engineering Education is Essential
Engineering in early childhood has numerous benefits. It helps children develop problem-solving skills, communication capabilities, and expand their creativity. Additionally, engineering activities allow kids to have fun while they figure out the world around them. Because of the skill development involved, and the opportunity for kids to cultivate self-confidence, it's crucial that parents, educators, and even policymakers support early engineering education.
For more ideas and to find out how to get children involved in engineering education, visit the Engineering For Kids website to locate after school programs, camps, and more in your area!
Find Your Locations
Find Your Local Engineering For Kids