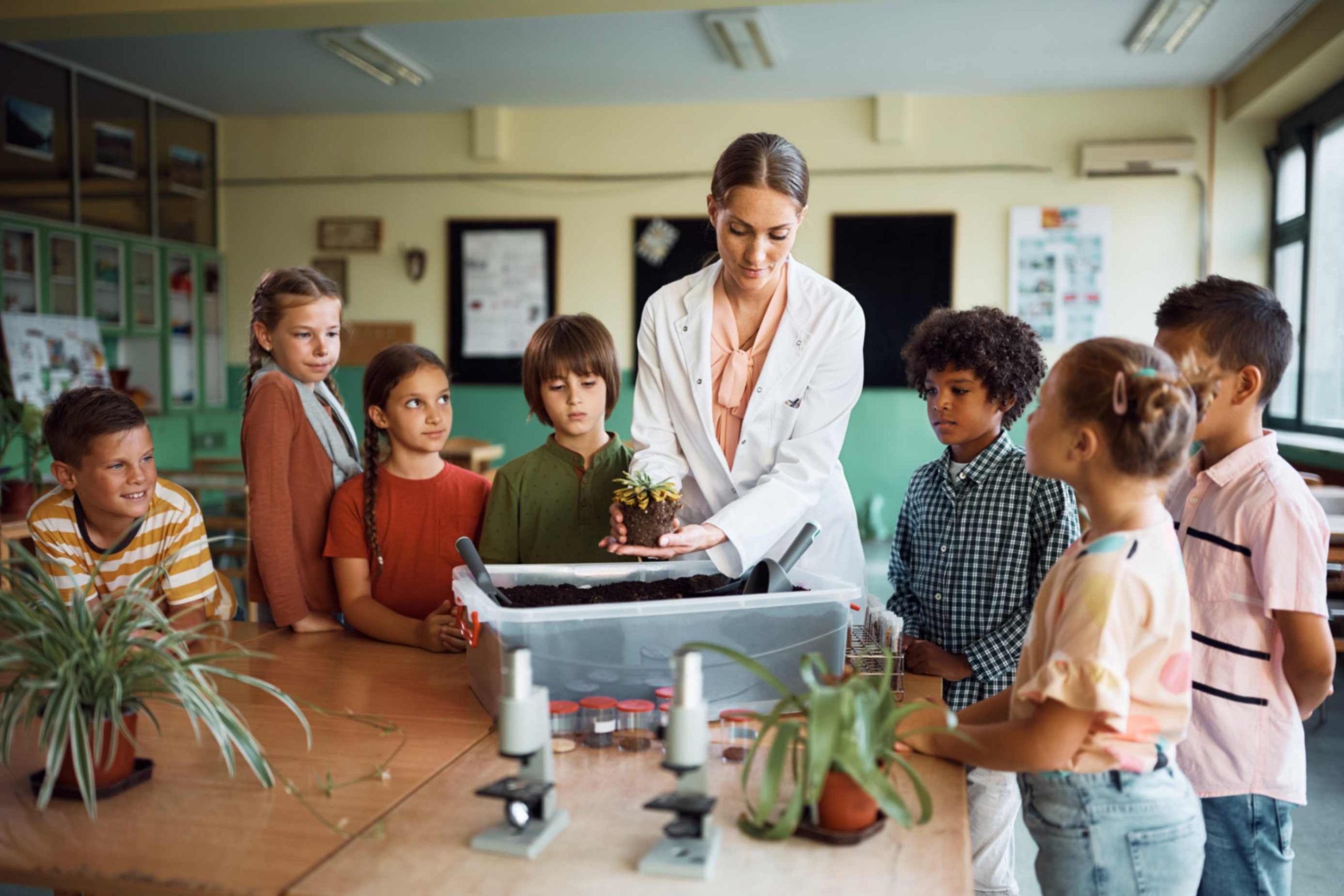 Heading back to school can be an exciting time for kids…
New classrooms, new friends, new clothes, and school supplies, there is so much anticipation in the air A new school year also allows a child to press the reset button on learning. They get the opportunity to embrace new lessons and topics. This time of year also highlights how important STEM (Science, Technology, Engineering, and Mathematics) education is in shaping young minds and preparing them for future challenges.
A STEM education program covers some of the most essential subjects for kids, but it also offers so much more. Whether your child needs a little help mastering STEM concepts or wants an outlet for their creativity, after-school programs are an ideal fit. Your child will enjoy participating in hands-on learning that is engaging, fun, and educational. Learning different STEM topics can help teach kids more than just subjects, it can help build their character and personality, while boosting their confidence.
Top 5 Exciting STEM Programs for Kids
Encouraging your children to take their STEM skills to the next level is simple. Allowing them to develop and practice their skills through enriching after-school activities can help cultivate a bright future for your kids. Here are some of the top STEM programs that Engineering For Kids (EFK) offers.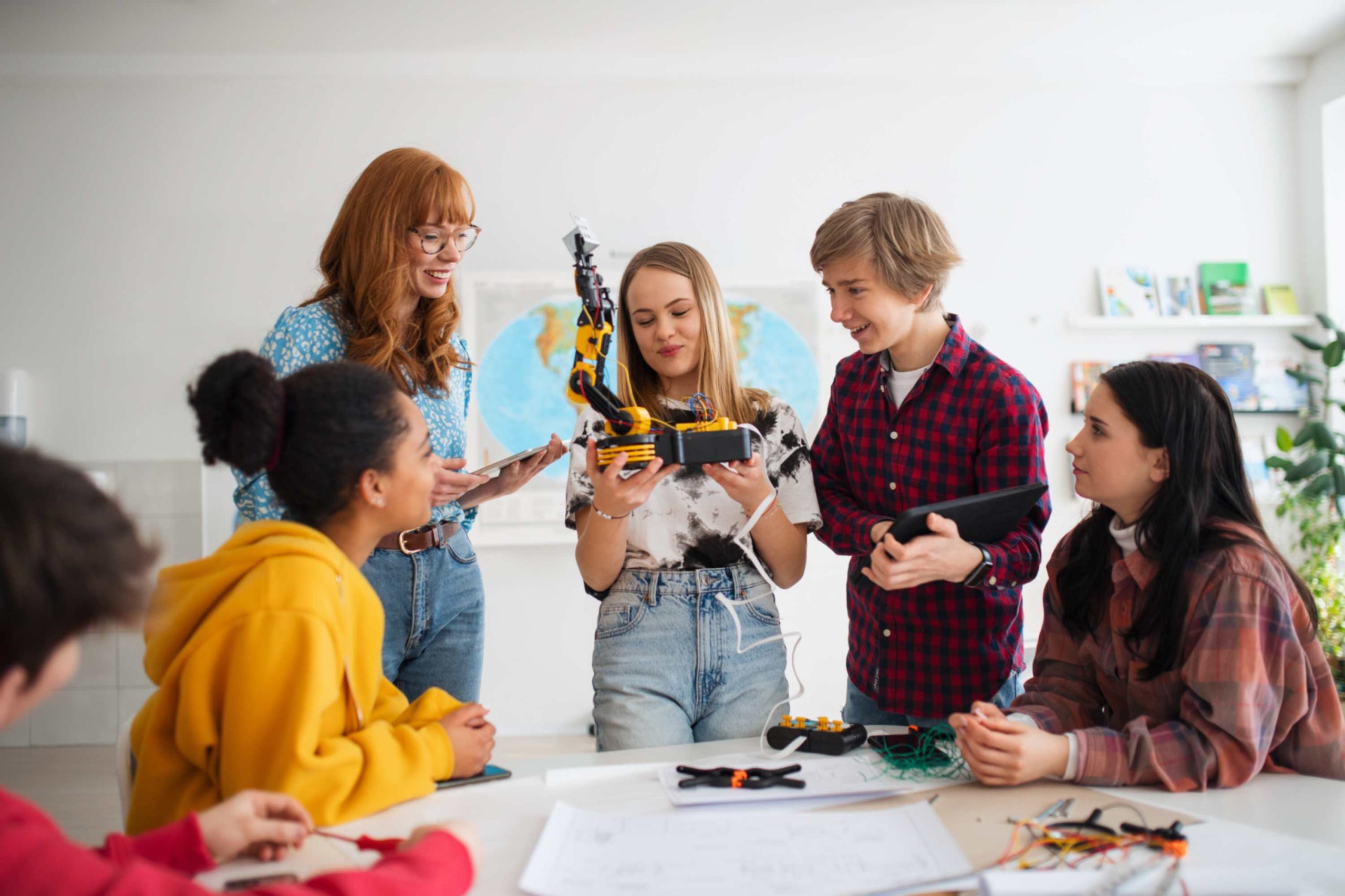 Program 1: Robotics and Engineering
Kids who love to build, create, and figure out how things work will be able to put their resourceful minds to use in the robotics and engineering program. Children will engage in hands-on projects that teach them about design, construction, teamwork, and more. Building their very own robot is one of the most exciting and challenging activities a kid could participate in. Students will also program the robots to perform specific tasks, which can spark an interest in engineering or coding.
Program 2: Coding and Computer Science
For tech-minded children, a coding and computer science program allows kids to delve into a creative playground of technology where they learn the fundamentals of programming languages, algorithms, and logical thinking. A coding and computer science afterschool program engages kids in the creative process by allowing them to do the work. Coding empowers young learners to bring ideas to life through interactive applications and games.
Program 3: Space and Astronomy
A space and astronomy program ignites curiosity about the universe, introducing children to celestial wonders, space exploration, and astronomy-related experiments. We have various activities that allow kids to engage in stargazing, go in-depth to understand planetary systems, and even create their own simulated space missions. Activities like these challenge children to consider the current limitations of exploring and understanding our universe and come up with creative ways to solve them.  It's an ideal space for those kids who dream of discoveries beyond our world.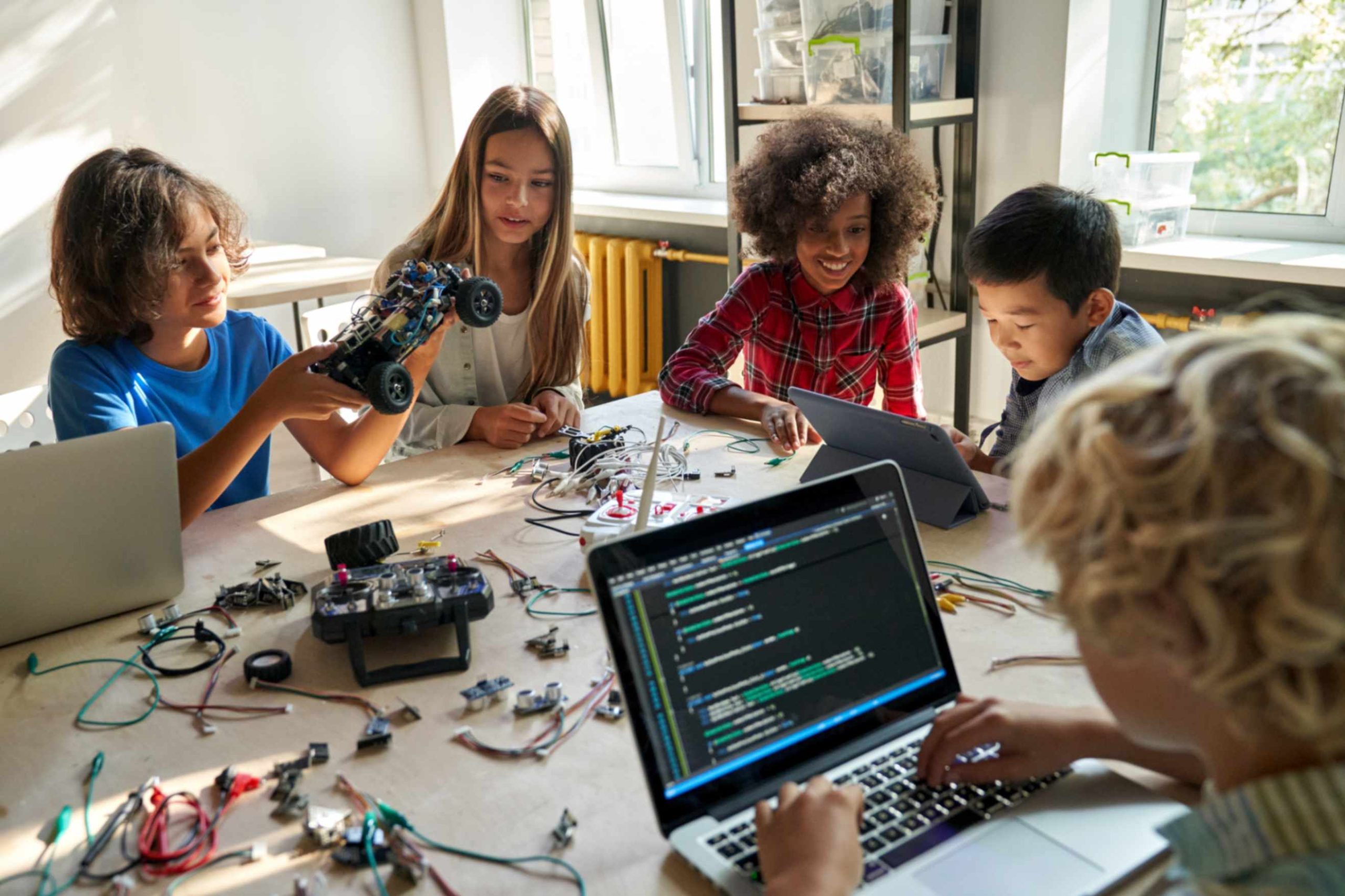 Program 4: Mathematics and Problem-Solving
Allow your child to strengthen their problem-solving skills in a mathematics and problem-solving program. Kids can take their math skills and analytical thinking capabilities further by participating in fun and interactive challenges. It's an ideal program for kids who love puzzles, thinking through problems, and finding unique solutions. Skills children develop in this program will help them solve problems they may face in both their careers and life in general.
Program 5: Video Game Development/Esports
There are many after-school programs for kids who want to learn more about video game development or competitive gaming. Through these programs, students will be introduced to the realm of game design, programming, and esports. Our program provides an immersive experience that merges creativity with technology. Kids will have an opportunity to take their love of video games to a higher level. They will go behind the scenes to understand all the work that goes into creating a video game experience. Students can also learn more and engage in the growing activity of esports, which cultivates teamwork, technology, and communication skills.
The Benefits of STEM Programs
A STEM education program offers kids more than academic learning. Studies have measured the different advantages that STEM programs offer. These types of activities can help cultivate other skills, such as creative problem-solving in kids. Here are some other benefits of STEM programs for children.
Innovation
Completing STEM activities helps challenge kids to come up with innovative solutions to problems. Children get to use their imagination and problem-solving skills to fix real-world dilemmas. This allows kids to dream about their contribution to the world, and what changes they'd like to bring about.  As students practice coming up with innovative solutions, it will become second nature to use the skill in other areas of their lives.
Critical thinking
In a STEM education program, children will need to test their creations, identify potential problems, think of how to fix those problems and refine the design. This requires kids to think critically about their creations and how they work. They will also need to stretch their skills as they look for possible problems with their design and how to remedy them. This challenges children to cultivate reasoning, analytical, and logical skills.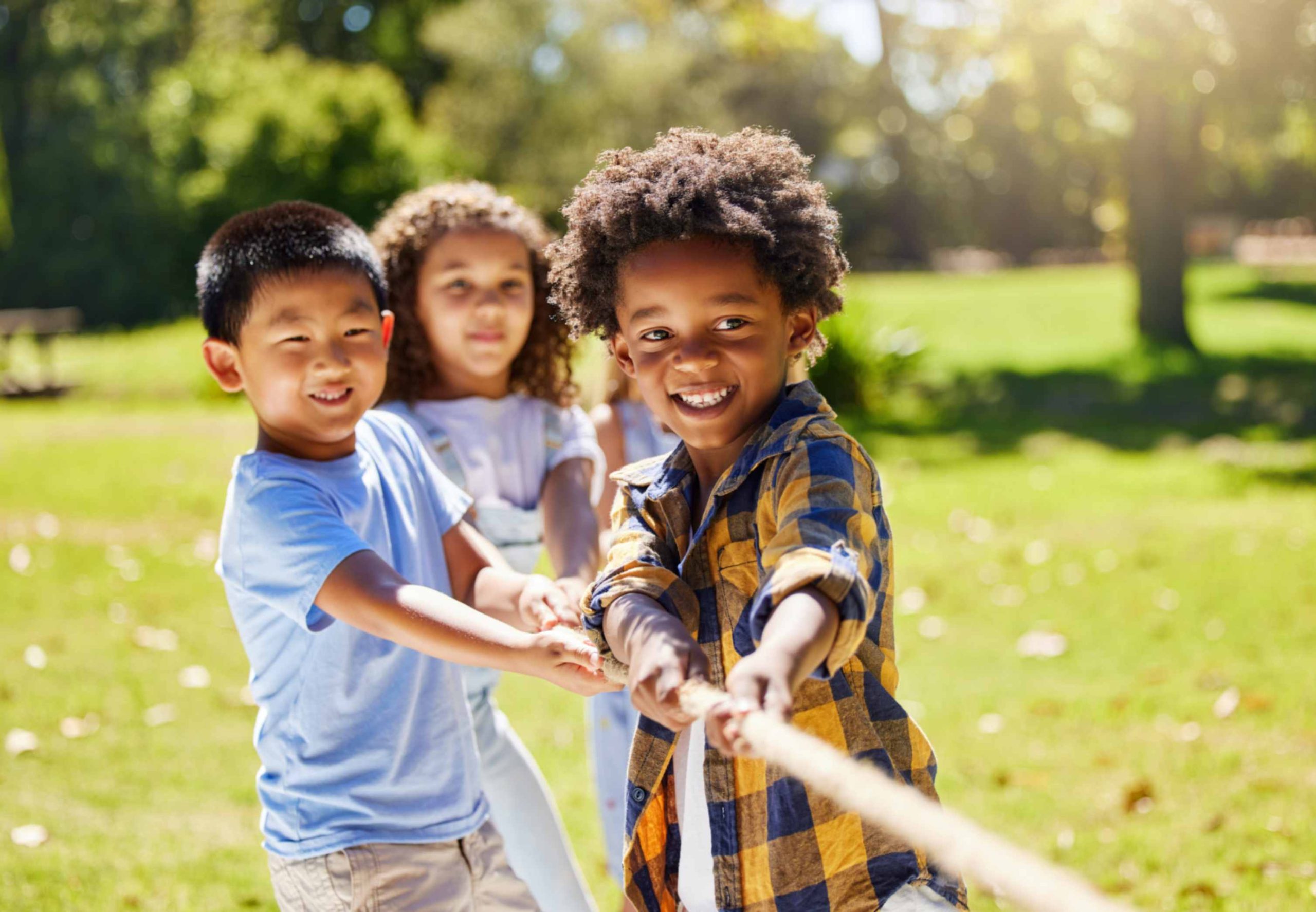 Self-confidence
Kids gain self-confidence with STEM activities that allow them to experiment, learn from mistakes, and work at creating something of their very own. It allows them to see what they are capable of and start to dream about what they can do.
Collaboration
Many kids' STEM programs encourage teamwork by pairing students up to work together and create a solution to a problem. By doing this, children learn how to collaborate and communicate effectively. These are skills that will help them excel at any career they choose.
Skill development
STEM activities also help kids develop career-specific skills that are in demand. These industries are growing, and advances mean there is more demand for those with experience in these fields. Moreover, STEM careers are some of the highest-paying jobs available. In other words, helping your child find a passion for STEM can set them up for future success.
Preparing Kids for Back to School with STEM and EFK
STEM education can unlock a child's academic success, but it can also do so much more. Learning to engage with these subjects through fun, hands-on activities can open children up in many ways. STEM activities equip kids with strong skills like problem-solving, critical thinking, and self-confidence.
EFK STEM programs are an investment into your child's educational journey and overall development. They are not just for students who are struggling, STEM activities can help any child get a good head-start. Starting children on the right path early can help pave the way for their future success.
At EFK, we offer several enriching after-school activities to help children cultivate a love of learning. While we have a variety of programs, we encourage you to visit our website to find the one that fits your child's interests. Our team is willing to answer any questions you have, and our friendly staff looks forward to helping your child develop a love of STEM learning.
Find Your Locations
Find Your Local Engineering For Kids