Hosting Action-Packed Enrichment Events!
Parties at Engineering For Kids of Central Virginia
Whether you're looking for a way to make your child's birthday truly special or you want to host a fun end-of-the-school-year party for his or her class, Engineering For Kids can help. Our educators have everything you need to throw the perfect party to celebrate a birthday or any occasion. We can entertain your guests with fun, hands-on activities that are sure to be a hit!
Why Choose Us for Your Next Party?
Hosting an enrichment-filled party is a great way for your child to:
Engage in social activities
Have a great time while developing new interests
Recognize the fun of learning
Build self-esteem
Feel free to call or fill out our online contact form and inquire about the packages and themes we have to offer!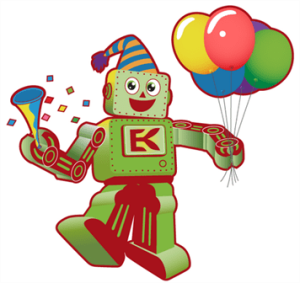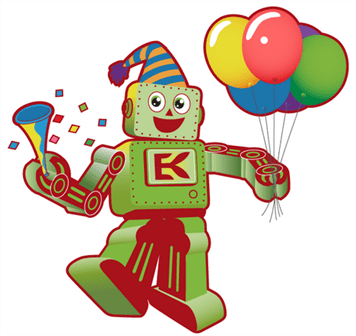 Birthday Special
Book any Birthday Package for $299
Call (804) 293-3251 for details
How to book a Birthday Party!
Choose a party package and theme
Call us to for availability of date and time
Make your deposit
Enjoy a party free of stress and mess!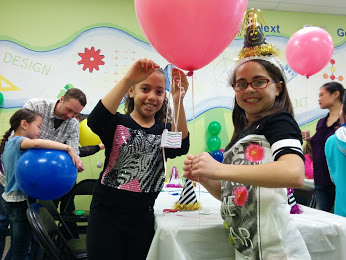 Party Packages
All party packages are for up to 10 children. The cost for additional children is $12.
All Parties include:
75 minutes activity.
45 minutes for friends and family to celebrate the birthday
2 party instructors.
Engineering For Kids t-shirt for the birthday child
Birthday Party Themes
Jr. Isaac Newton Parties
(Great for kids ages 5 and 6)
Jr. Robotics: Let's Roar Lion Build using LEGO® WeDo. Join us as we walk along through the wilds with Max and Mia and encounter a Roaring Lion. The birthday child and his/her guests will build a lion with LEGO® WeDo and program it to sit up,lay down, and roar!
Jr. Robot Sumo BattlesUsing LEGO® Mindstorm Robots – Get your gear on as your robots battle it out in a classic Sumo wrestling match. Design and build your robot to perform the ultimate take down or try to move them out of the ring!
Thomas Edison Parties
(Perfect for kids ages 7-12)
MinecraftEDU – Enjoy the challenge and fun of MinecraftEDU as you work in teams to complete challenges that have you mining, crafting, and outwitting other opponents. May the fastest, craftiest, most creative Minecraft team win!
Battle Bot Tournament: Using LEGO® Mindstorm Robots – Get your gear on as your robots battle it out in the popular battle bot format. Design and build your robot to make the ultimate take down as you dodge your opponent. Try a twist and build a robotic arm for extra battle power!
Families are responsible for providing the food and paper products.
We will provide the fun and eliminate the stress of planning and clean up!
Find Your Locations
Find Your Local Engineering For Kids
Testimonials
Out of This World Reviews
Jo P.
It's fun and educational, it provides opportunities to kids and teaches them about life.
Sang K.
It's like a playground for their mind!
Kyleigh T.
Engineering For Kids classes are so fun and you get to learn new things about engineering each day.

Have Questions?
Contact Engineering For Kids