Now Offering Virtual Classes in the Fall!
Engineering for Kids of Greater Philadelphia
Virtual Fall Program | 2020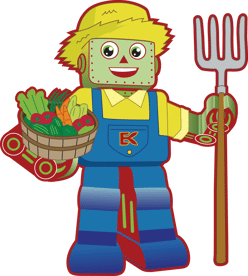 Early Bird Discount:
Register before October 28th and receive a 10% OFF discount!
Engineering For Kids brings science, technology, engineering, and math (STEM), to kids ages 4 to 14 in a fun and challenging way through classes, camps, clubs, and parties. We are proud to inspire children to build on their natural curiosity by teaching engineering concepts through hands on learning. Engineering is, after all, one of the fastest growing industries in the world!
Scratch Programming : Space Pioneers | 8 Week Program
Embark on a fun journey to space with Scratch! Send an astronaut to the moon and defend your moon base from space rocks. Learn how to us Scratch to create and program sprites, backdrops and basic scripts. Create a new program each day, leave with evidence of your wild space adventure, and be inspired to explore the universe of programming.
Ages: 5 – 8
Dates: November 2, 9, 16, 23, 30, December 7, 14, & 21
Time: 4:00 PM to 5:00 PM
Fee: $160
Electronic Game Design : Platform Games | 8 Week Program
During the Electronic Game Design Platform classes, students will create their own video game. A platform game is a side scrolling, Mario type game where students program characters and a two dimensional obstacle course. They attempt to avoid or overcome enemies and reach an end goal on multiple levels. At the end of the class, students take home a copy of the game they create.
Ages: 8 – 14
Dates: November 2, 9, 16, 23, 30, December 7, 14, & 21
Time: 5:30 PM to 6:30 PM
Fee: $160
Questions about our Virtual Classes? Contact us today!
Find Your Locations
Find Your Local Engineering For Kids
Testimonials
Out of This World Reviews
Jo P.
It's fun and educational, it provides opportunities to kids and teaches them about life.
Sang K.
It's like a playground for their mind!
Kyleigh T.
Engineering For Kids classes are so fun and you get to learn new things about engineering each day.

Have Questions?
Contact Engineering For Kids