The Teachers of Engineering for Kids of Calgary
Paula Andrea

Hi, my name is Paula Andrea, I'm a Biologist, Education Specialist and Master in Engineering.
I love teaching. It is my passion; I like to share how Science and Technology are fun!
I have my own robotics team and I spend a lot of time playing with robots. I love to travel and take pictures!!
Eli Thys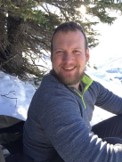 My name is Eli and I am proud to call myself a member of the Engineering For Kids team. I graduated with a Bachelor's in Education with a specialization in Physical Education and Math. For the last two years I have been teaching various classes with Engineering For Kids. What attracted me to Engineering For Kids was their philosophy of implying the engineering method. Using this method students are encouraged to see problems as challenges that they can overcome. I love to see the students gain confidence in their engineering and problem-solving abilities. If your child is curious and wants to gain a deeper understanding of all the modern technology around us these days, then EFK is the place to be!
Gaurav Malik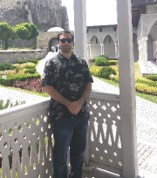 I am a 2018 graduate with a Bachelors in Mechanical Engineering and a diploma in TME (Technology Management and Entrepreneurship) from the University of New Brunswick, Fredericton, Canada. I have also completed the Post Graduate Diploma in Data Science and Analytics specializing in Business Analytics course at the University of Calgary. Besides my educational background I like hiking and biking when the weather is nice. In addition to this I am a certified PADI open water diver and enjoy reading about WWII and Greek mythology as well as creating origami pieces.
Chi Gieng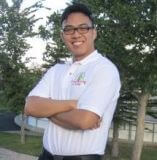 Hi, my name is Chi Gieng. I'm currently studying electrical engineering at the University of Calgary and graduating 2021. I have been teaching at EFK since 2017, it has been an amazing experience and my goal is to share my passion for STEM & inspire the next generation of engineers! I try to be outside as much as I can so when I'm not studying, I spend a lot of time hiking in Kananaskis or longboarding through the city. I have always enjoyed learning about how systems work and making cool things. It is important for me to share that sense of discovery to make science fun.
Grace Kan
Hey, my name is Grace! I am a grade 12 student, who is completing a dual-credit college program to become a veterinary assistant. I compete on a Worlds qualified robotics team as the lead programmer and journalist, and team captain. I first started coaching kids at my fencing club and discovered how much I love teaching. I'm excited to bring my passion for STEM into the classroom to share with your child!
Jonathan Li
About me: Hello! It's nice to meet you. My name is Jonathan. I am an aspiring electrical engineer currently enrolled in my first year of engineering at the University of British Columbia. I really love reading, making crafts, performing science experiments, and being outdoors. I really enjoy math and science, and it makes me really happy when others share this passion for learning too! I look forward to working with you. See you soon!
Tera Minato

Hello, my name is Tera. I have been teaching for over two years now and I'm currently studying engineering at UBC.
I love learning about STEM and I'm super passionate about teaching kids so working at EFK has been the perfect combination of my two favourite things! Outside of the classroom, I love to garden and take long walks.
Francine Nelson
Hi! My name is Francine. I'm in my last year of University of child studies. I have three pets (2 cats and 1 dog), love spending time in nature, reading books, and solving puzzles. I enjoy working with children and seeing what their strengths and talents are, which is why I love my job as a STEM instructor. Its always exciting when I get to see kids use their creativity and develop new life skills through fun, interesting, and hands-on learning.
Cameron MacLellan

Hi, my name is Cameron. I am an Education student at Mount Royal University. I have worked with Engineering for Kids since January and have worked with various camps around the city. I have always loved learning, especially about science-related topics, which is what inspired me to become an educator. I also enjoy playing sports and getting outside to enjoy nature.
Ambika Malik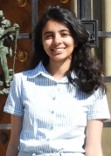 My name is Ambika Malik and I am a chemical engineering student at the University of Calgary. I was the Vice President of Finance of the 3D Printing Club from 2018-2019 and enjoy improving my coding skills in my spare time. My hobbies also include reading novels and practicing the piano and harmonium.
Souraya Traya

Hi, I am an education student at Mount Royal University I have been working with children for over 7 years I have the teaching background from kindergarten to grade 5. I'm currently subbing all over the city with the Calgary Board of Education. I also have two years of experience in educational assistant work. I also have a background in special education. I am a Auntie of 5 nephews and 2 nieces and I love enjoying the outdoors as well.
Find Your Locations
Find Your Local Engineering For Kids
Testimonials
Out of This World Reviews
Abby S.
My little 3 year old is loving his weekly class!
Karla G.
My 4 year old can't get enough of the classes

Have Questions?
Contact Engineering For Kids