Fun Programs for After School or Holiday Breaks
Workshops at Engineering For Kids of Calgary
Engineering For Kids is proud to host a variety of different workshops throughout the year. If you're interested in providing your kids or students with an opportunity to expand their minds and develop useful problem-solving skills, social skills, and more, then our workshops are the perfect solution!
Engineering For Kids is proud to host a variety of fun workshops involving:
Science
Technology
Engineering
Math
With all of the different activities and themes we have to offer, it's easy to see that our workshops are specially designed to make learning fun for kids of all ages. Many may not even realize that they're learning at all, which makes what we do a win-win for you and your children or students!
Feel free to contact us and learn more about how our workshops can benefit you and your child, student, or class!
Activities That Work with Your Schedule & Your Child's Age
Whether you're looking to expand their knowledge on specific subjects or simply encourage their will to learn, our workshops are perfect for children between the ages of 6 to 14. There are many different times, themes, and programs for you to select from, depending on where you're located and whether your kid is a junior engineer, apprentice engineer, or master engineer.
We're happy to schedule with:
Parents
Principals
Teachers
Community center managers
Engineering For Kids is proud to offer workshops in a variety of forms, from single-day or half-day workshops to six-week sessions that combine several of our most popular activities! We're confident that we can create an enriching experience that your child, student, or class can enjoy!
Call to contact our engineering camp educators to learn more about why so many kids, parents, schools, and community center managers turn to Engineering For Kids for fun enrichment workshops!
Workshops & Events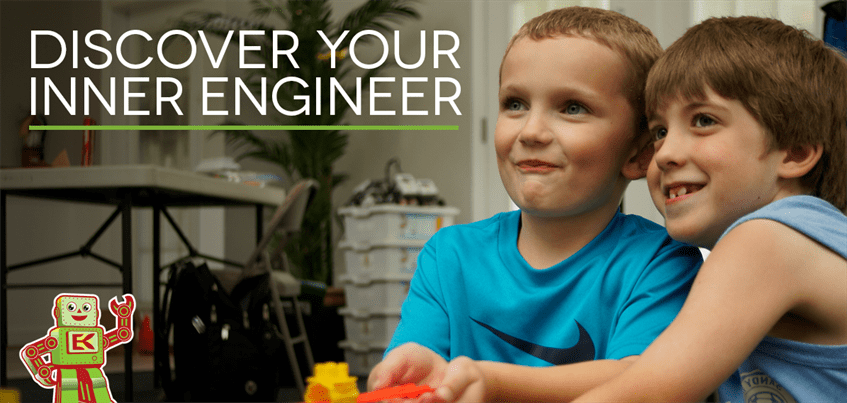 At Engineering for Kids the quality and diversity of our programs, paired with the passion and talent of our instructors make us the enrichment leader in Calgary. We help children improve on critical thinking and problem solving skills. EFK workshops inspire creativity and foster independent "out of the box" thinking. Each program is designed to offer an exciting, HANDS-ON experience that encourages collaboration and teamwork among kids.
In-School Workshops and Field Trips
Preschool Workshops
Girl Guides and Scouts
Before & After Child Care Programs
Homeschoolers… and many more!
Contact us to see how we can meet your needs!
Find Your Locations
Find Your Local Engineering For Kids
Testimonials
Out of This World Reviews
Abby S.
My little 3 year old is loving his weekly class!
Katie D.
Engineering for Kids is a must for anyone looking to expand their child's mind

Have Questions?
Contact Engineering For Kids