Engineering For Kids Fall 2021 Programs
Classes at Engineering For Kids of Calgary
Join us in shaping the future!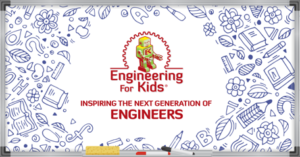 Browse All Classes
Preschool STEM Programs
Turning Ideas into Reality
At Engineering For Kids, we offer fun and interactive STEM programs that will challenge young minds and promote creativity, critical thinking, collaboration, and problem-solving.
This spring we go will cover topics such as chemical, civil, electrical, mechanical engineering, and more!
Join us today in inspiring the next generation of engineers!
Afterschool / Weekends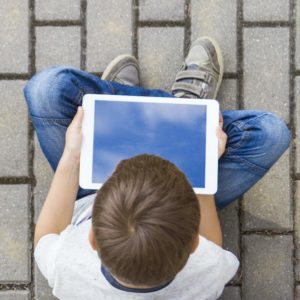 Junior Programs (Ages 4- 7)
Monday – Sunday
Junior Coding
Junior Robotics
Junior Engineering (Hands-on Activities)
Junior Hardware Engineering
Apprentice Programs (Ages 8- 15)
Monday – Sunday
Electrical and Mechanical Engineering (Hands-on Activities)
BBC Micro:Bit Coding.
Sphero Robotics and Coding
EV3 Lego Robotics and Coding
Master Machines (Hands-on Activities)
App Development with Java Script
Virtual Programs
Junior Programs (Ages 4- 7)
Junior Coding and Digital Storytelling
Junior Blockly Coding
Junior Engineering (Hands-on Activities)
Register Here​​​​​​
Apprentice Programs (Ages 8- 15)
Python Coding
App Development
HTML / CSS Coding and Building Websites
Locations
Early Dismissal Friday / Residencies / School Programs!
Friday 1:00 – 3:00 pm (Sept – Dec 2021)
Haysboro Community Association.
We offer unique STEM and Art related activities that engage kids through hands-on play and exploration.
We uncover the fun in S.T.E.M. learning through hands-on engineering activities. We offer the most comprehensive STEM programs around; Robotics, Coding, 3D Printing, Game Design, Electrical, and much more!
Our young engineers build on their natural curiosity while solving real-world problems. We encourage kids to explore their inner engineer through innovation, collaboration, and play.
Our Partner Schools:
Eugene Coste School
Elbow Valley School
Springbank Middle School
Jenne Elliot
Why Do Parents Love Our After-School Activities & Classes?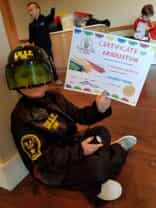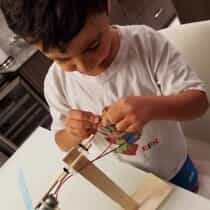 Parents love Engineering For Kids for many reasons, some of which include:
We create a learning enrichment environment that's suitable and enjoyable for children between the ages of 4 and 14
Our esteemed educators are highly trained, kind, and compassionate
We offer a variety of programs at different times to accommodate almost any schedule
Studies show that children enjoy going to school when they have fun after-school activities to attend. Our enrichment classes serve as the perfect win-win for parents and children alike. They also allow children to create new interests and build friendships that can last a lifetime.
Find Your Locations
Find Your Local Engineering For Kids
Testimonials
Out of This World Reviews
Katie D.
Engineering for Kids is a must for anyone looking to expand their child's mind
Abby S.
My little 3 year old is loving his weekly class!

Have Questions?
Contact Engineering For Kids