Hosting Action-Packed Enrichment Events!
Parties at Engineering For Kids of Portland Metro
Whether you're looking for a way to make your child's birthday truly special or you want to host a fun end-of-the-school-year party for his or her class, Engineering For Kids can help. Our educators have everything you need to throw the perfect party to celebrate a birthday or any occasion. We can entertain your guests with fun, hands-on activities that are sure to be a hit!
Why Choose Us for Your Next Party?
Hosting an enrichment-filled party is a great way for your child to:
Engage in social activities
Have a great time while developing new interests
Recognize the fun of learning
Build self-esteem
Feel free to call or fill out our online contact form and inquire about the packages and themes we have to offer!
Engineering For Kids of Portland Metro Party Packages Birthday Parties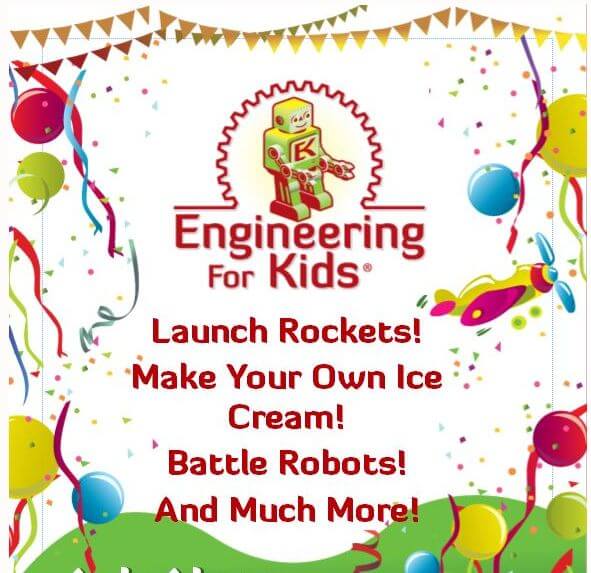 Have fun and learn engineering at one of our birthday parties!Engineering For Kids® parties will entertain your guests with hands-on engineering projects! Invite your friends for a fun, action packed party that is sure to thrill all who attend! Birthday parties can be held anytime of your choice, but please check with us beforehand to make sure we have the time slot open.
Party Packages
Isaac Newton Party Package
Party can be held at any of your specified location or at our brand new EFK Learning Center. $299 for up to 10 children ($10 extra for each additional child). Using our learning center for birthday parties with paid Engineering For Kids programs is FREE! Your may reserve up to 2 hours at the location. If 2 hours is not quite enough you can reserve an additional 30 minutes for just $25. Maximum 18 kids per party due to space limitation.
90 minutes for Engineering activities, and 30 minutes for family gathering in the party:
For birthday ages 4-7, please select the following:
Lego Education WeDo Robotics / Straw Rocket
Lego Klutz / Army Man Parachute
Scraping the sky (cup towers) / Paper Helicopters
Ez-Fort(tm) Sky Scraper- Bridges over the River / Jr. Roller Coaster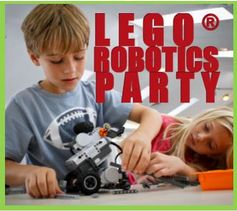 For birthday ages 7-12, please select the following:
LEGO® Robotics Tug-of-War Challenge
Build Your Own Bridges
Blast Off Straw Rocket / Roller Coaster
Zip Sail
Engineering for Kids T-shirt will be provided for the birthday child. Please specify number of kids and T-shirt size at the registration.
Note: Additional Kid(s) and added 30 minutes charges are due on the day of the party. There is no credit card processing on site. Please bring cash or check.
Please enter the following at the note section when you register:
Location – learning center or your specified place
Age appropriate activities
Date
Hours
Number of kids
Birthday kid's T-shirt size
Party Locations available at:
11507 SW Pacific Hwy, Tigard, OR 97223. (I5 exit #294/99W or Hwy 217 exit at 99W, conveniently located right off the highways)
XSTREAM Learning Center – Forest Heights Village: 2057 NW Miller Rd, Portland OR 97229
Bamboo International School – Bethany Area: 14695 NW West Union Rd, Portland OR 97229
Find Your Locations
Find Your Local Engineering For Kids
Testimonials
Out of This World Reviews
Sang K.
It's like a playground for their mind!
Jo P.
It's fun and educational, it provides opportunities to kids and teaches them about life.
Kyleigh T.
Engineering For Kids classes are so fun and you get to learn new things about engineering each day.

Have Questions?
Contact Engineering For Kids